How to view TransUnion Reports
When an applicant completes an application, you will receive a notification by email with the subject "Success! (Applicant Name)'s Report is Ready."
How to view TransUnion screening reports?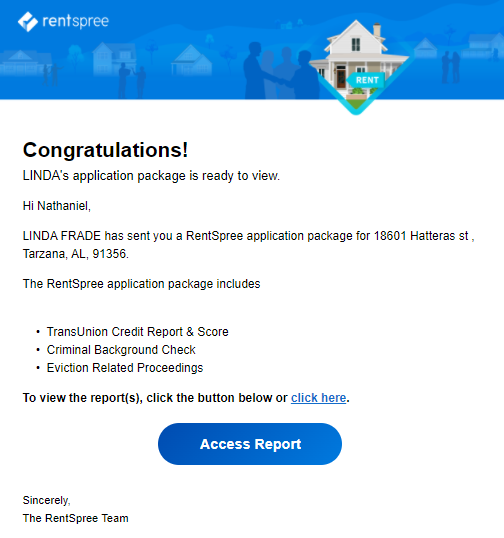 You will receive an email notification identical to the one above (but including your name, your applicant's name, and your property address) when an applicant submits to your property.
Clicking the link in the email will take you directly to the property on your RentSpree Dashboard.
From your dashboard, click on the My Listings button on the left, blue menu bar on your Dashboard.
Then click on the Property Listing the applicant applied to.
Click on View Reports. Then, click on the name/email of the applicant whose application and/or reports you would like to view.


If this is the first time opening screening Reports we do a one time validation for all agents, owners, and landlords you can find details of the validation here.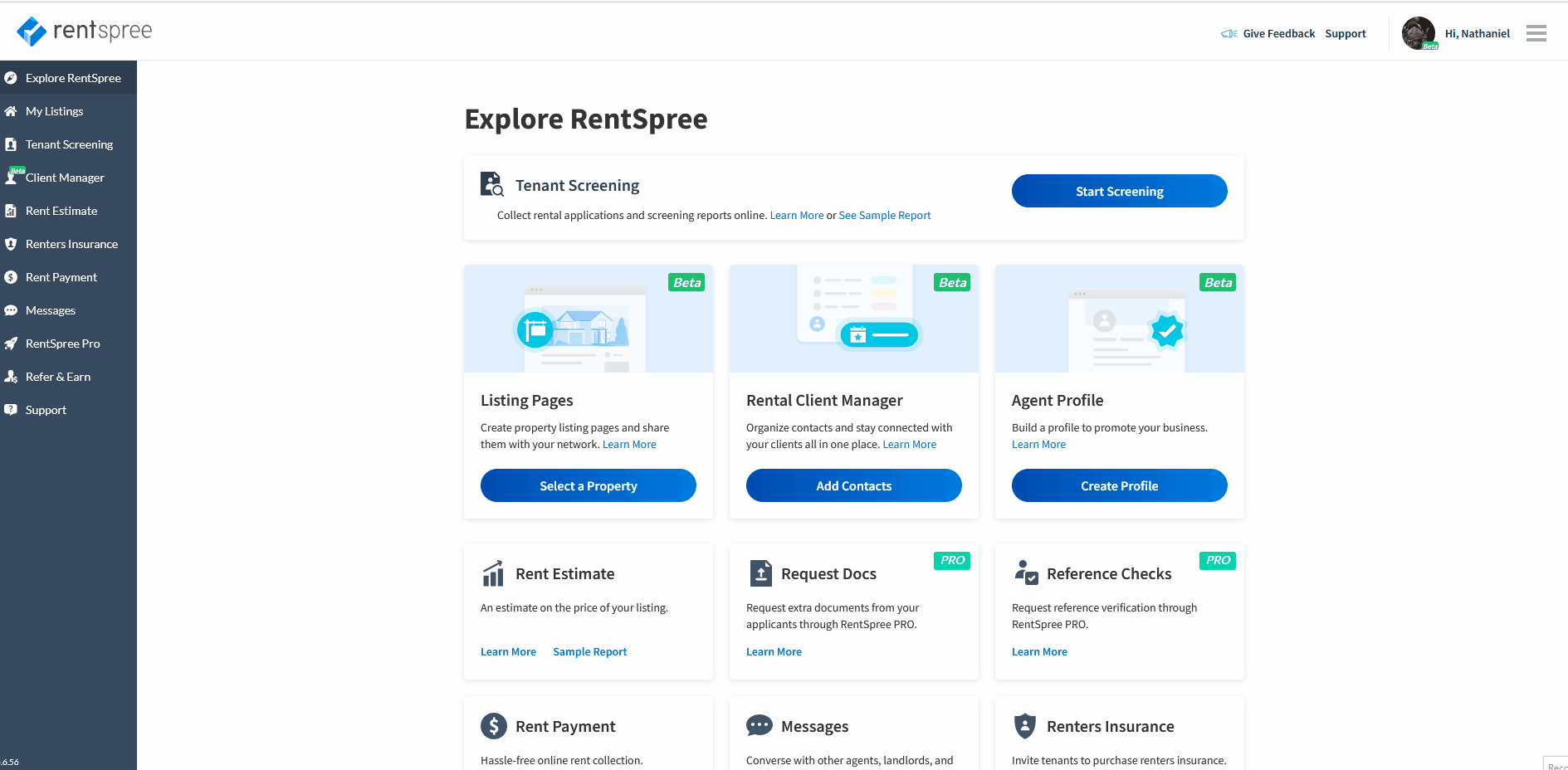 To print the reports, click here.
To save the reports as PDF, click here.