What is RentSpree?
RentSpree is an online rental application and tenant screening service that streamlines the rental process for both applicants and owners/agents.
The way our service works, you would simply create an account and then add the property address you are looking to rent out. Are you representing the tenant? No problem! The property address does not appear on the application or reports, so just enter the first property your client is interested in or your office address.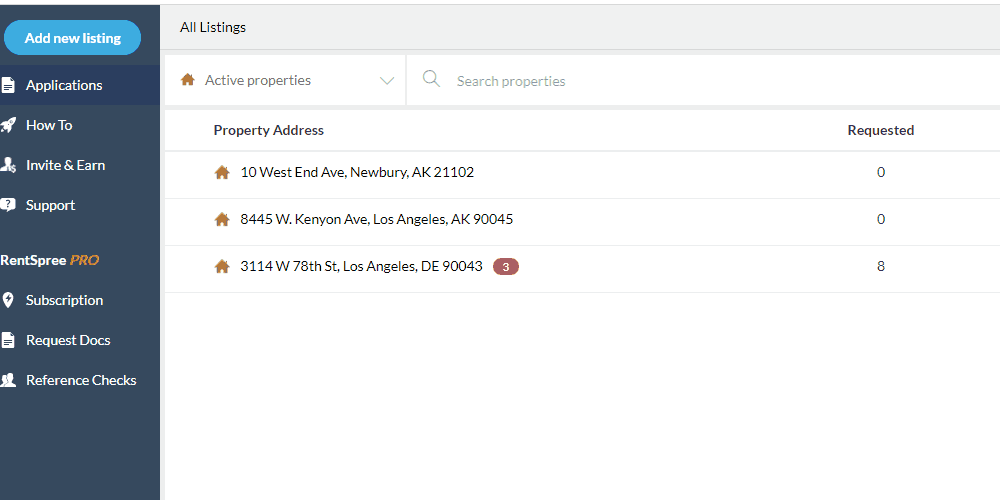 Once you've added your property, you will be asked to select who pays the screening fee and which reports you would like. Finally, you would just provide the potential tenant's email address and/or mobile phone number in the box provided. We will then reach out to them to start the application process!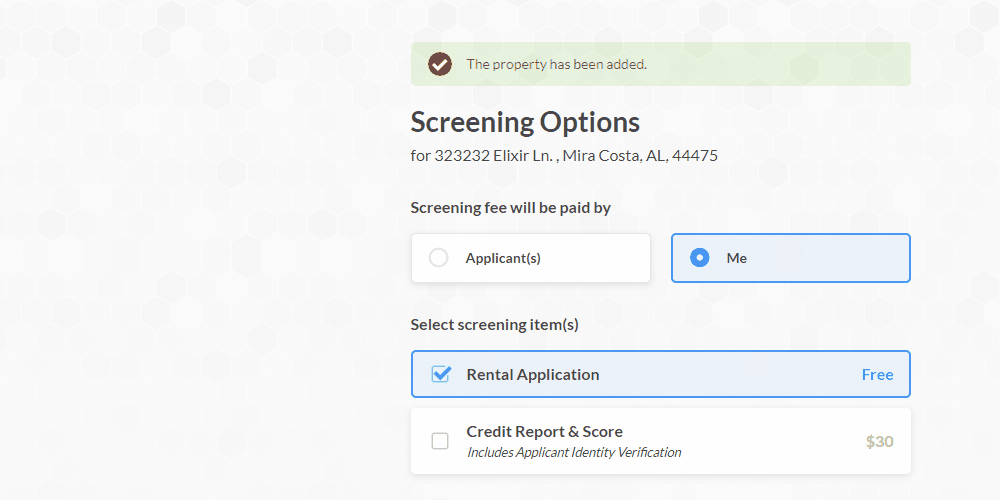 Click here to Get Started