Requesting a LeaseLink™from an agent whose property you would like to apply for
The way RentSpree works, we require the agent/landlord/manager to initiate the request for you to apply to their property. Once they request that, you will be able to complete an online application, answer identity verification questions, and provide your screening reports to them. However, without providing the LeaseLink™, you will not be able to submit to their property on our site. Here is a quick layout on how you can contact us and let us know that you need that LeaseLink™!
1. From your browser, type in "https://www.rentspree.com/renter/" and press the Enter key on your keyboard.
2. Scroll all the way down until you see the renter form.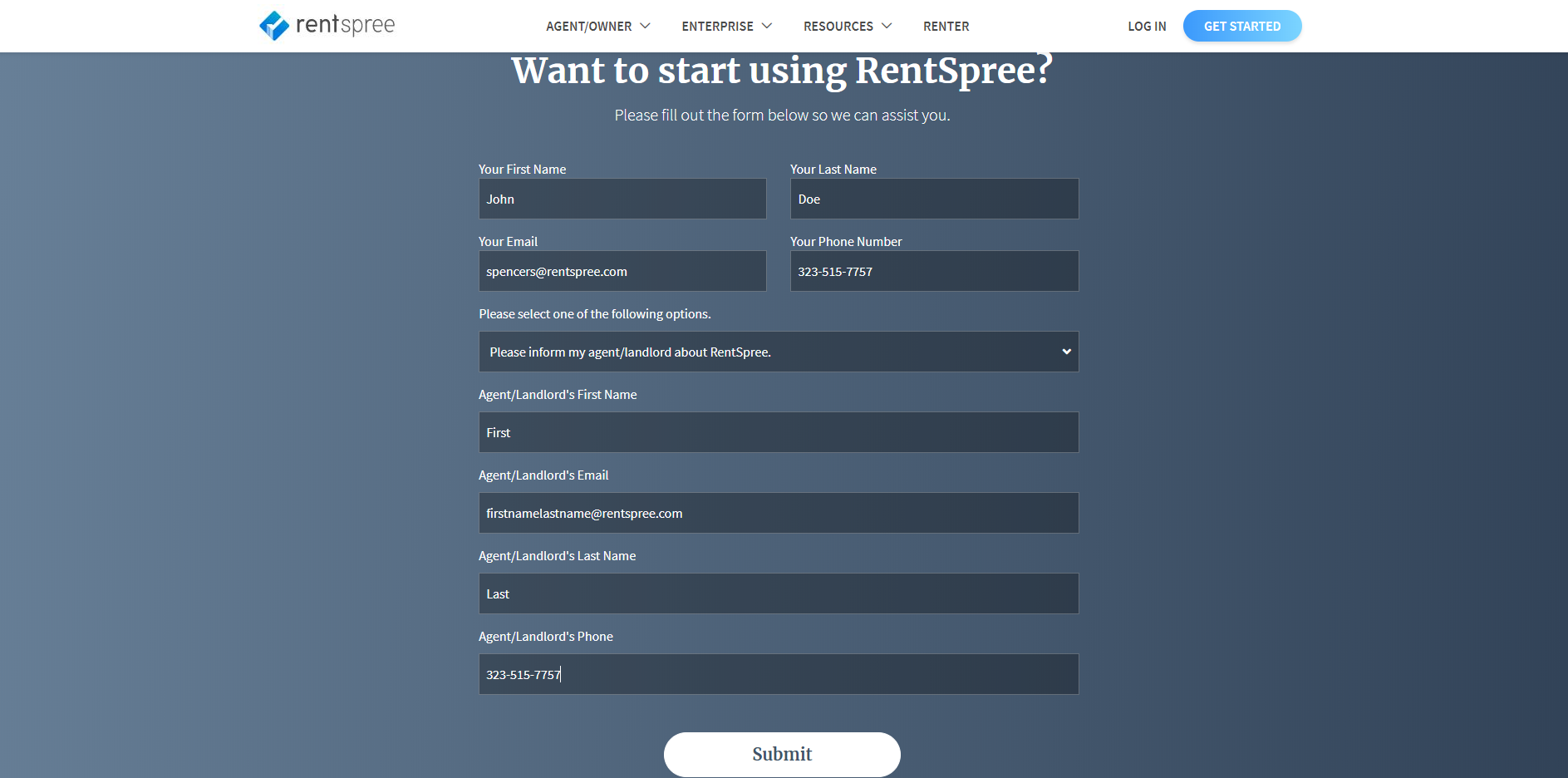 3. Enter in the information and then click on I didn't receive an application LeaseLink™ from my agent/landlord from the drop-down menu "Please select one of the following options."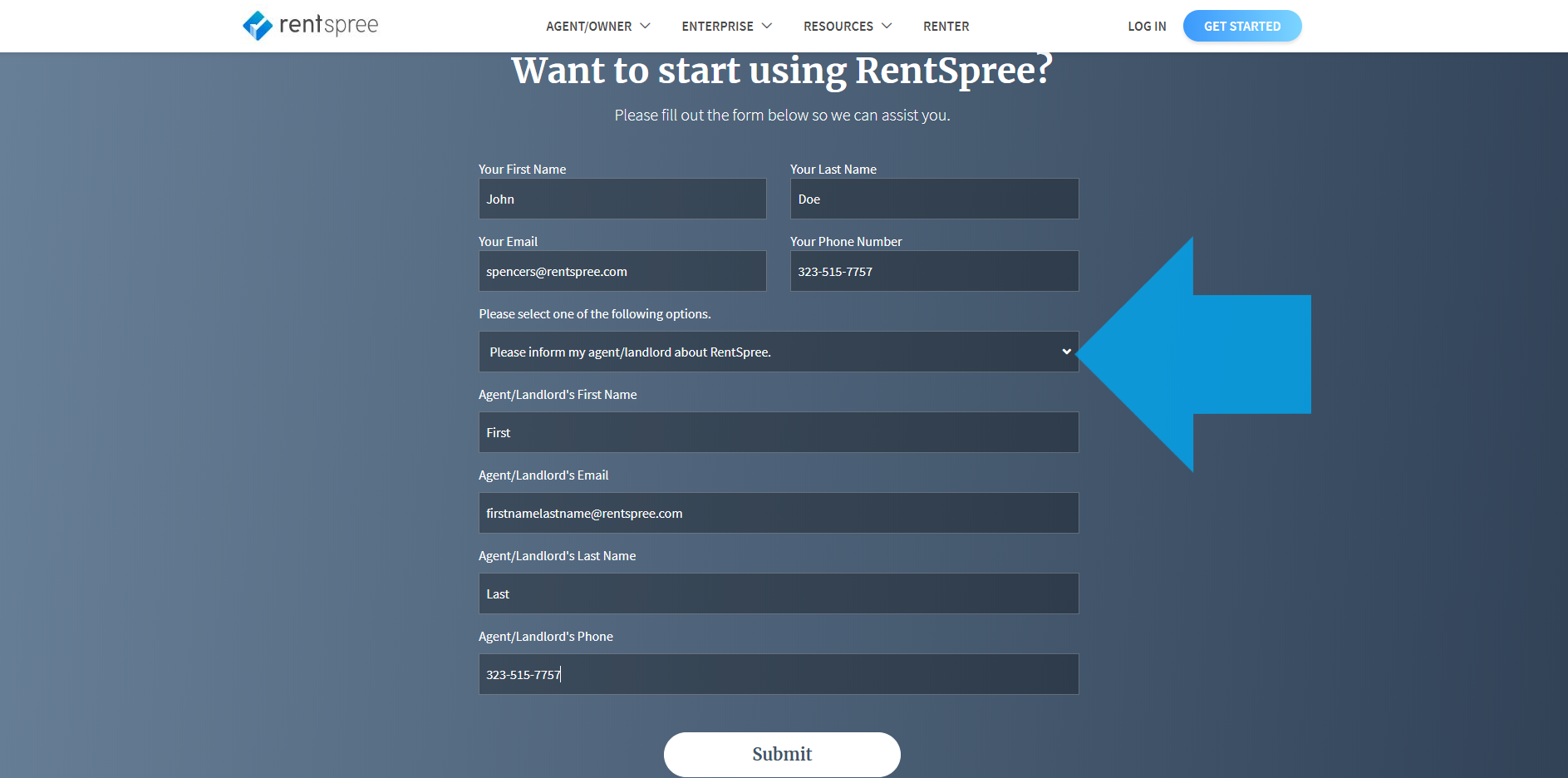 4. Once you have made the selection and entered your agent/landlord's information, click on Submit.
That's it! A representative from RentSpree will be in contact with both you and your agent shortly!