How to print a Screening Handout™ for an existing listing.
A step-by-step guide on printing a Screening Handout™ on RentSpree.
How to print a Screening Handout™ for open houses or showings.
1. Access your dashboard.
2. From your dashboard, locate the property you would like to print a flyer for.
3. Once you've located the property, click on the ellipsis located to the right of the property address, and then click on Screen New Tenants.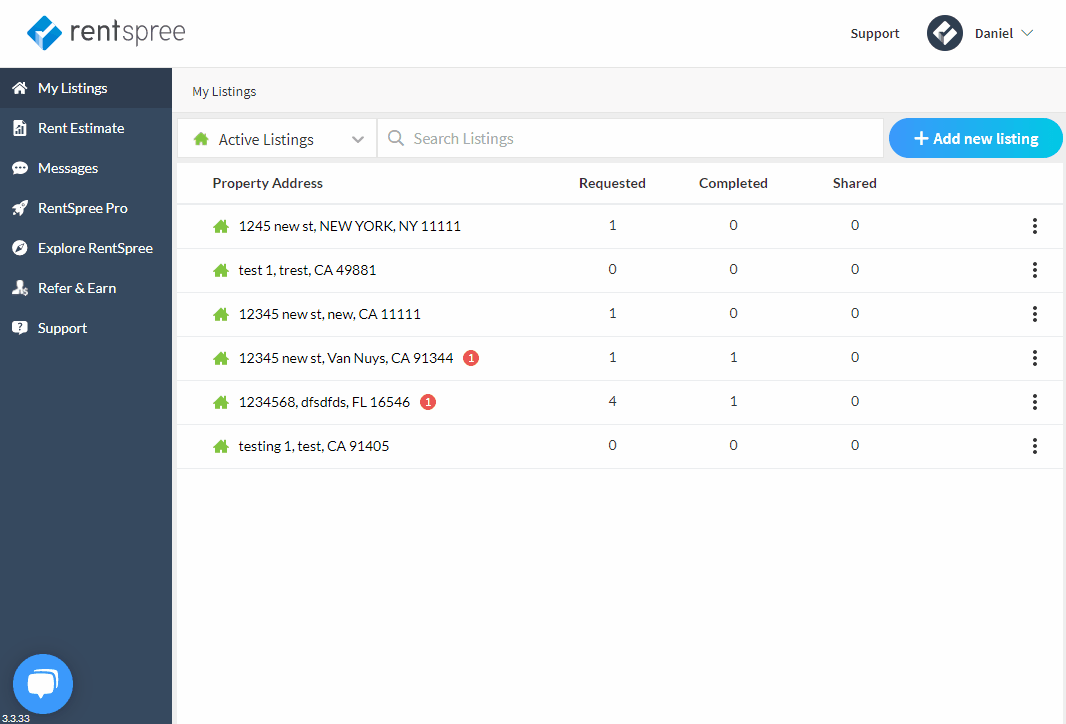 4. Once you select to Screen New Tenants, you will be asked to select the screening items and who will be paying for the screening fee (you know the item is selected as indicated by the blue checkmark next to each item).
5. After selecting the screening items, click Next.
6. Then, click on Print Screening Handout. In the rectangle that states, "Enter your custom message here" you may enter information such as a license number and a brokerage name.
7. Click on Print and you are all set!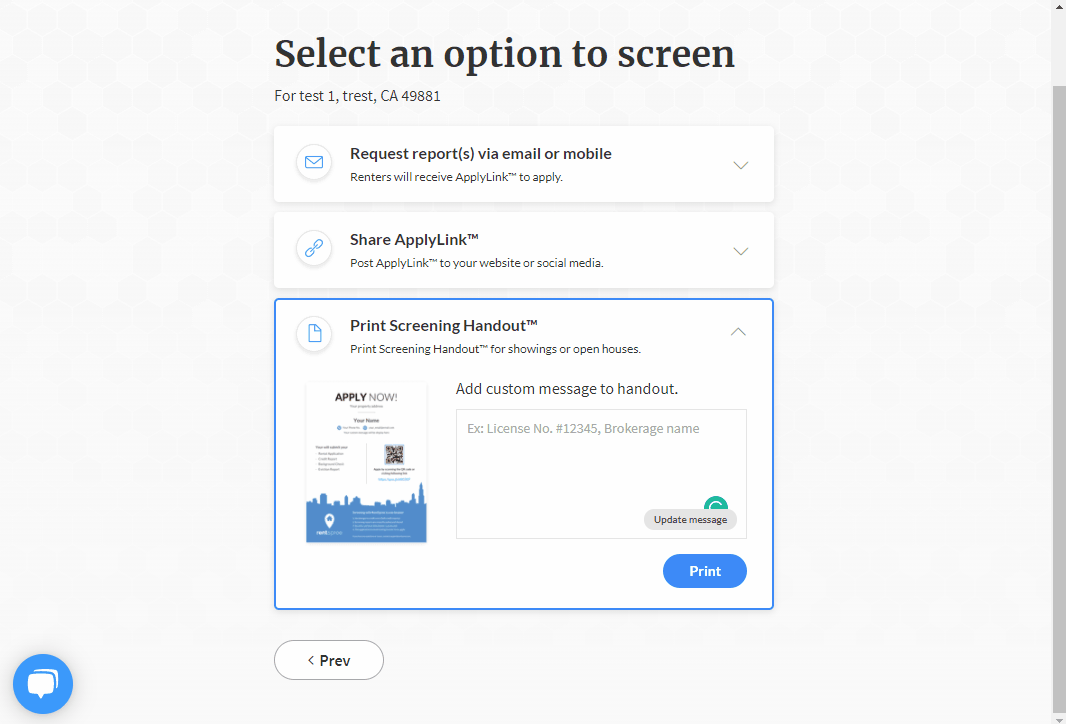 The ApplyLink™ can be typed directly into a browser by an applicant. It also has a QR code that may be scanned with a smartphone. Screening Handouts™ can be handed out during open houses, posted at a library--the options are as limited as your imagination.
To screen using an ApplyLink™, click here.
To screen using an applicant's email, click here.