Requesting documents has never been easier!
Request More Documents
After an applicant has submitted their application, you can request extra documents from them if you are a RentSpree PRO member. These documents include but are not limited to:
Proof of income
Government-issued ID
Bank statements
Tax returns
W-2's
Pet photos
A pet application (not provided by RentSpree)
The Renter Document Upload feature is only available to RentSpree PRO users. You can get a RentSpree PRO account from either a free trial or adding payment information.
Once your RentSpree PRO account is active, you will be able to start collecting supplemental documents from applicants. To do this, the applicant must first have submitted their rental application and screening reports through RentSpree. Once they've submitted, you will be able to request that they upload additional documents for you to view such as pay stubs, bank statements, and more.
1. Navigate to your RentSpree dashboard.
2. Select a property address where you have received at least one application.
3. Select an applicant that you would like to request documents from. Remember that the applicant must have already submitted an application back to you through RentSpree.

4. Once you click on the applicant, click the "other docs" tab at the top of the screen.

5. You will be able to select the types of documents you want the renter to upload.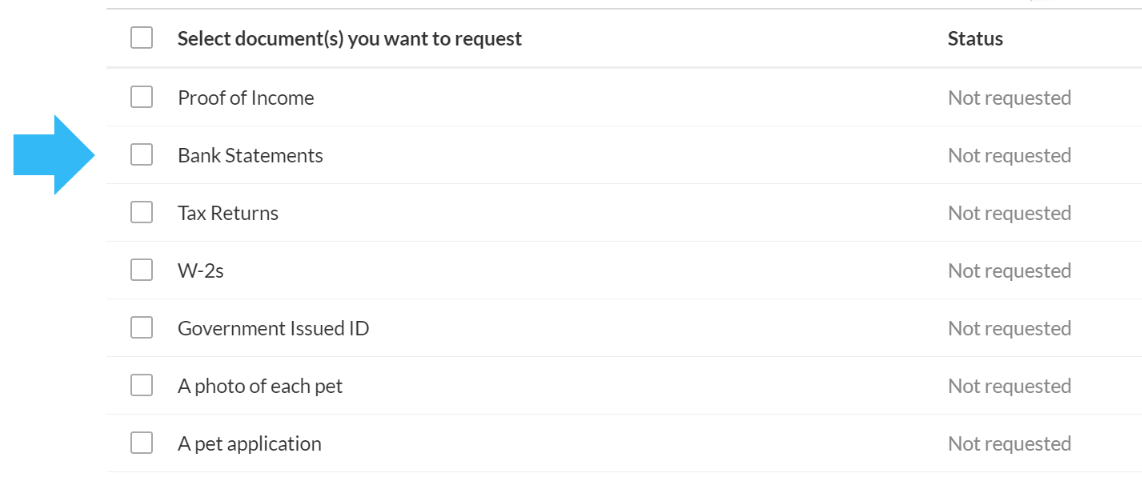 6. After you've selected one or more documents, you can click the "Send Request" button at the top of the screen.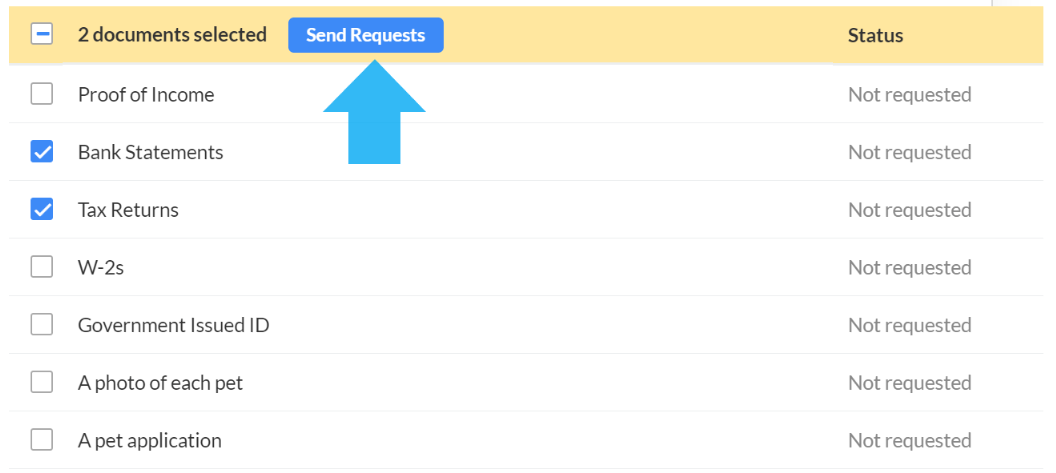 The applicant will then receive an email notification to upload the documents. He or she can then upload the documents to RentSpree. You will receive an email notification when all documents have been uploaded and you can access them all right from your dashboard.