How to upload documents to RentSpree
How to upload documents once they have been requested
Through RentSpree, agents/owners/landlords can request extra documents from you, their applicants. A common practice, RentSpree has made it easier by providing a way to upload directly to the site. Once all documents that have been requested are uploaded, the agent/owner/landlord will be notified by us.
Uploading Documents
1. When an agent requests documents, you will receive an email letting you know that they have requested documents from you. Click on the blue Upload Documents button located in the email.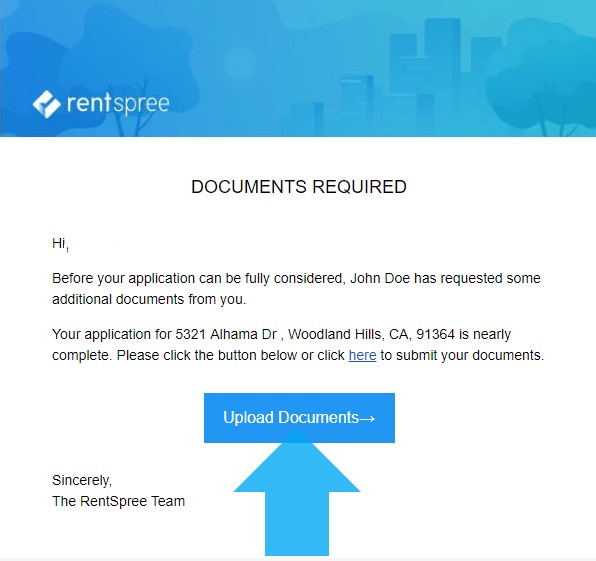 2. Once clicked, you will be taken to the Document Upload page on RentSpree. Here you will see the documents that are requested, who is requesting them, and supported document information. There is no other way to access this page, which ensures that the documents uploaded are only accessible by you and the requesting agent.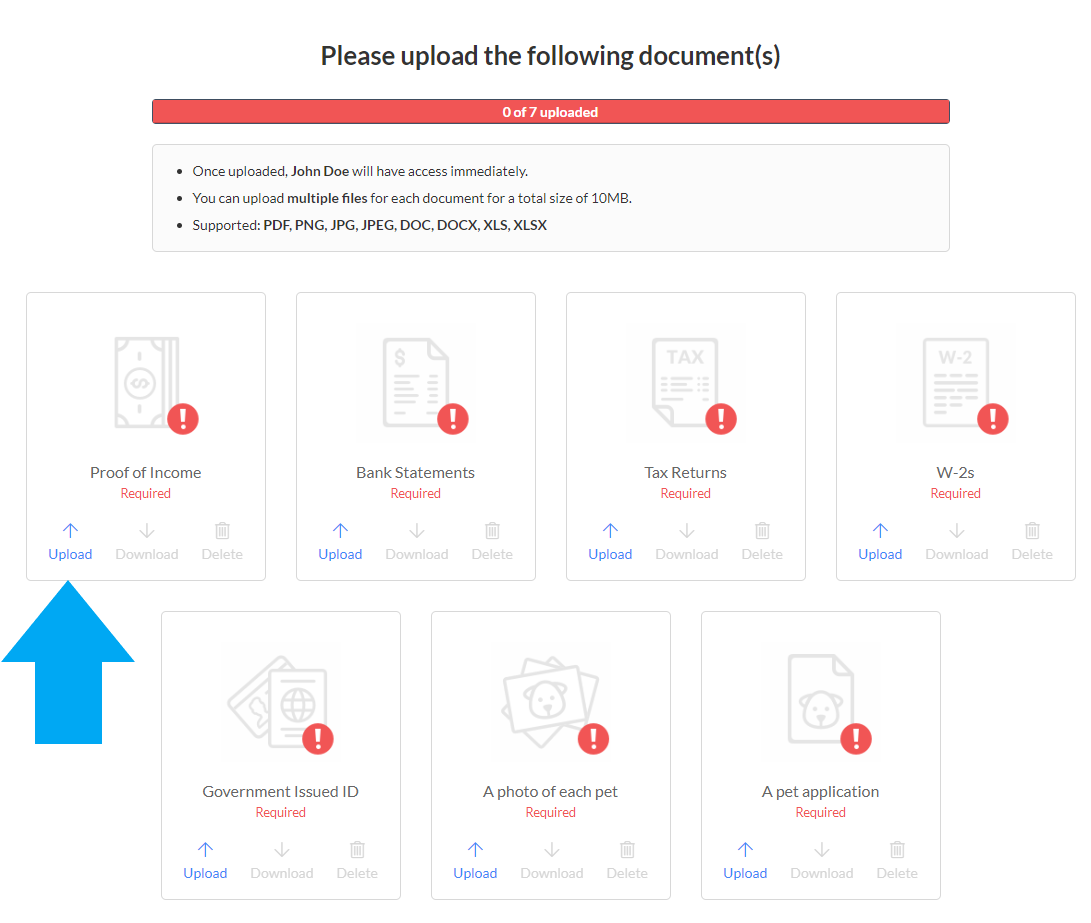 3. To upload a document, click on the blue Upload button under each document title. This will open up a window to select which files you want to upload.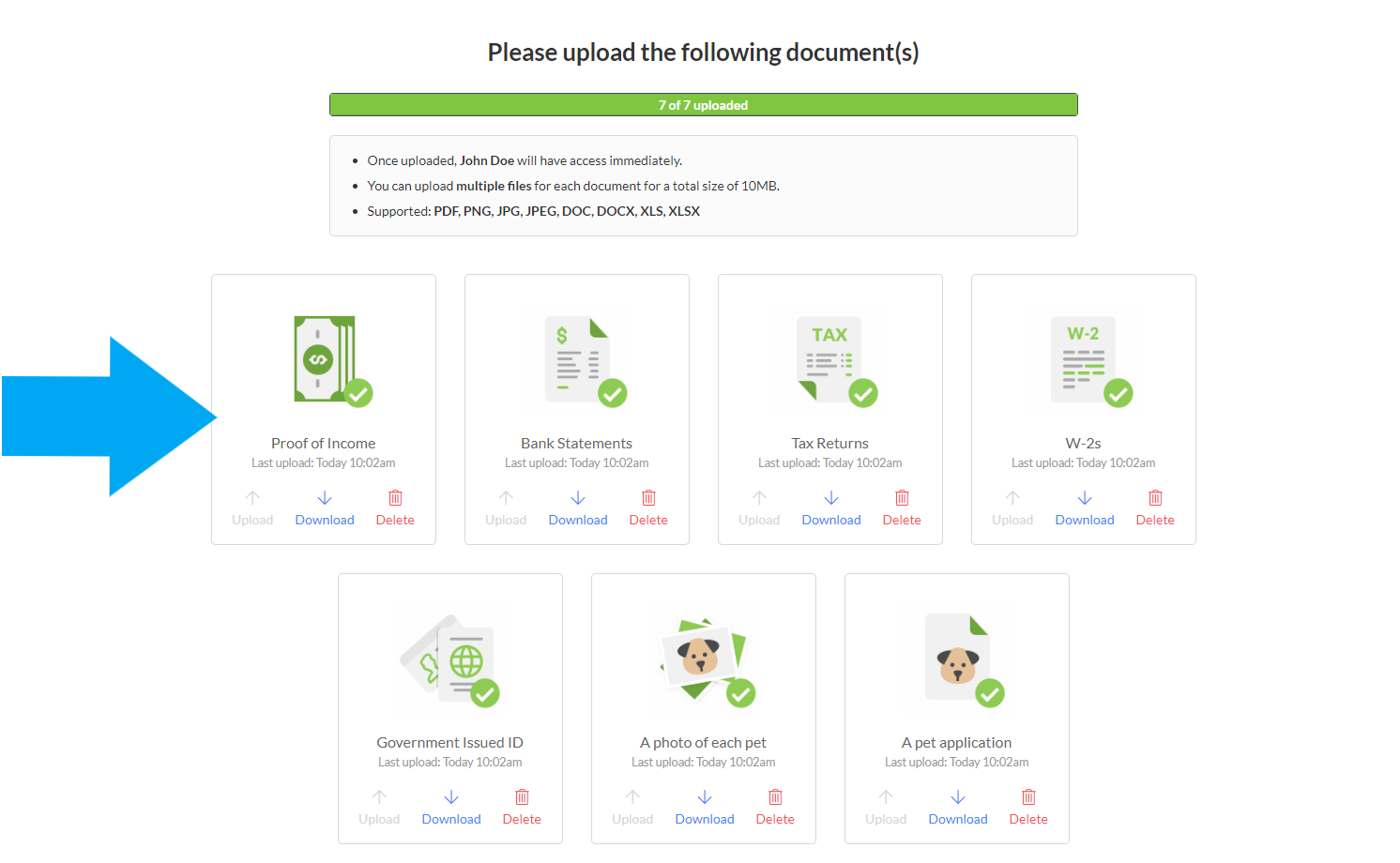 4. Once a document is uploaded, the red exclamation point will turn into a green check mark. The Download and Delete buttons will be highlighted as well. If you upload the wrong document, you can click on Delete and then upload the correct one.
Once you have uploaded all of the required documents, the upload bar at the top of the page will turn green. This signifies that all of the requested documents have been uploaded and the requesting agent will be notified immediately!