How to start a new Lease Agreement Transaction
Starting a new Lease Agreement Transaction through E-Sign Documents, on a property address.
RentSpree allows for E-Signed Documents to be uploaded on a property address. Allowing for agents, owners, or landlord to upload a lease agreement document of their choice or any other documents that would need a signature or checkbox. This document can be signed electronically by the recipients. You can add standard fields to the document such as Text Checkbox, Initial, Signature, and Date Signed. These can be dragged and dropped onto the document.
How to add E-Sign Documents Transaction to Property Address
Click on the Property Address you choose to upload a rental document for.
Select E-Sign Documents
Select + New Transaction
Enter in New Transaction information

Transaction Name
Start Date
End Date
Monthly Rent
Security Deposit.

Select Create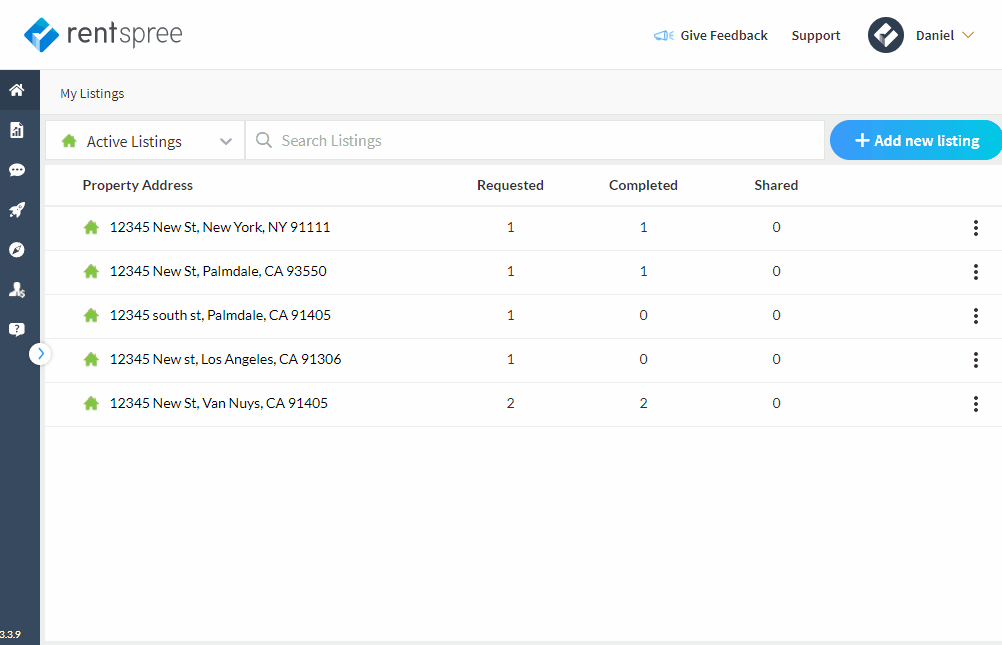 E-Sign Documents
You can add documents that can be Electronically Signed by the Recipient. You can choose a Document or Lease Agreement to upload to the system. Follow This article to view how to upload the Document and how to add Standard Fields to the document for the recipient to sign or check off.