A guide to linking your zipForm® Plus account with RentSpree and collecting a completed C.A.R. Rental Form!
Collecting your First Online C.A.R. Rental Application Using RentSpree
When you use RentSpree's screening platform, you can receive a completed California Association of REALTORS® rental application from each applicant. You can receive the application along with RentSpree's comprehensive credit, criminal, and eviction history reports.
To collect a C.A.R. rental application package using RentSpree, you'll need to first send an application request and receive an application back through RentSpree (click here to learn how).
Linking your RentSpree and zipForm® Plus accounts
1. Go to CAR.org or zipForm® Plus and log in to zipForm® Plus with your username and password.
2. From you "Transactions" tab, click on an existing Lease or Lease, Residential property.
2(a). If you do not have an existing transaction, please click New and create either a Lease or Lease, Residential transaction.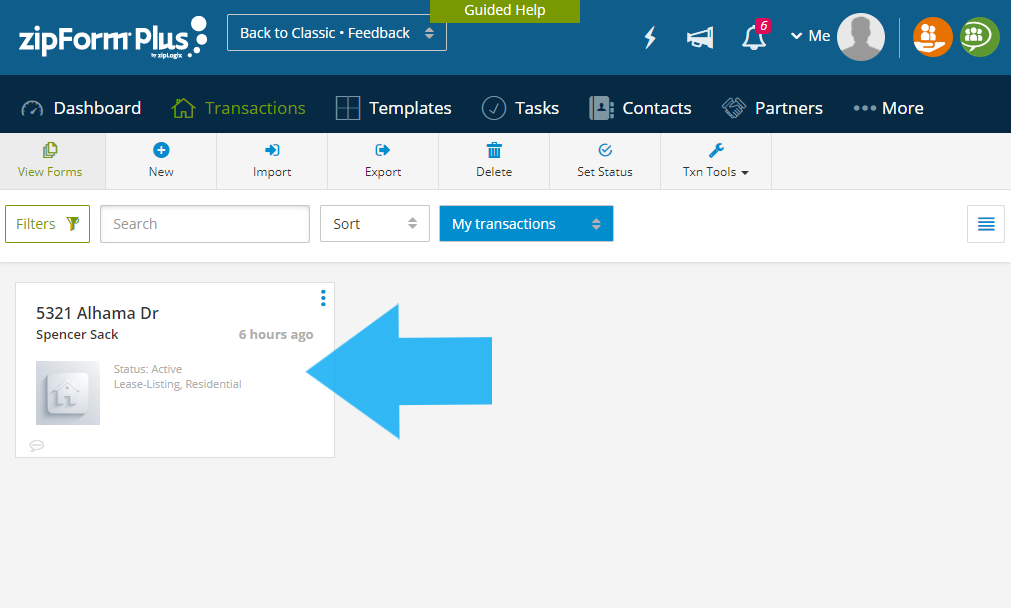 3. Once selected, you will be brought to that transaction page. On the right side of the screen, you'll notice the zipAlliance® logo with subcategories underneath it. Click on MARKETING & PRODUCTIVITY.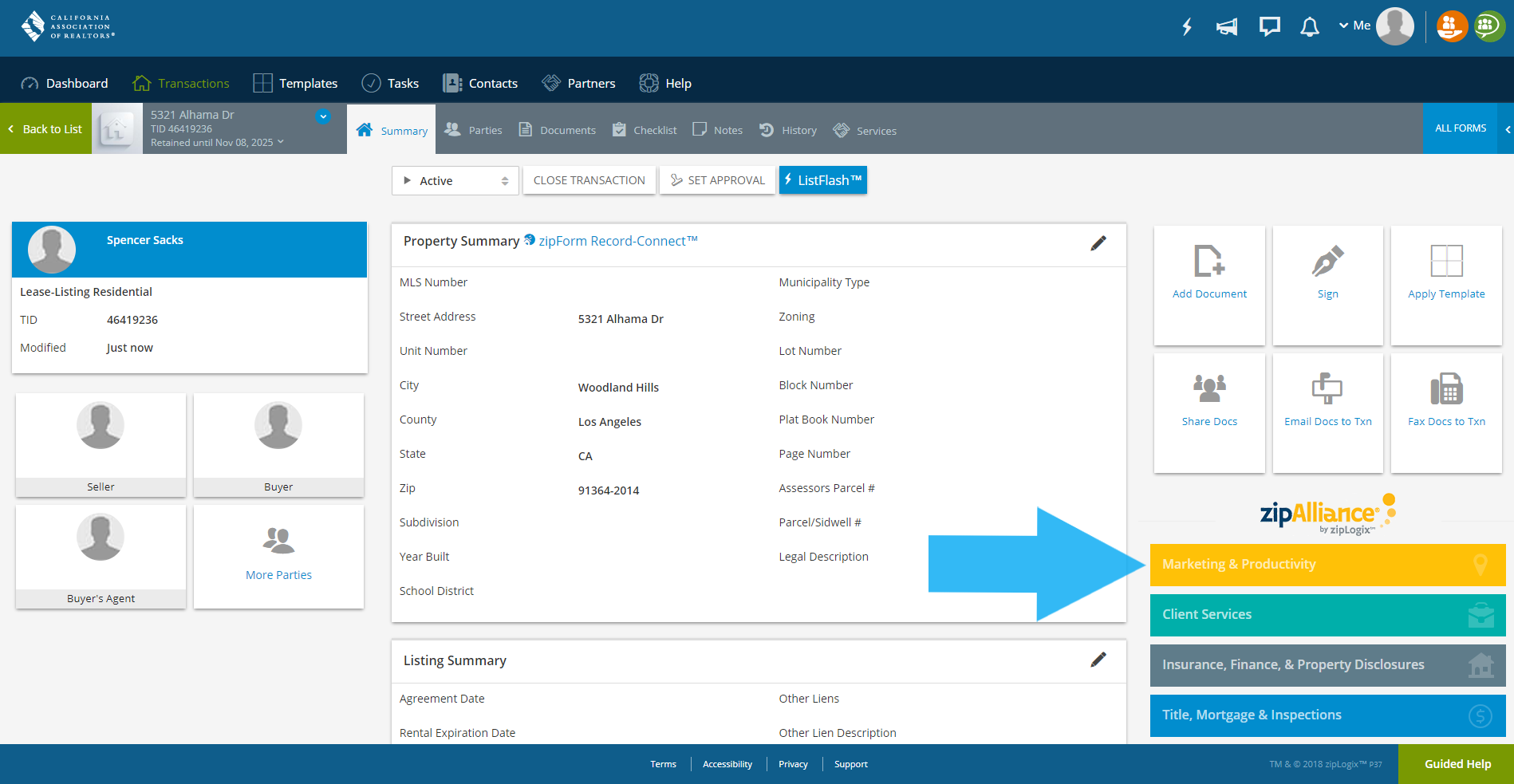 4. From here, you will notice a pop-up with different choices. Find RentSpree and click SEND TO.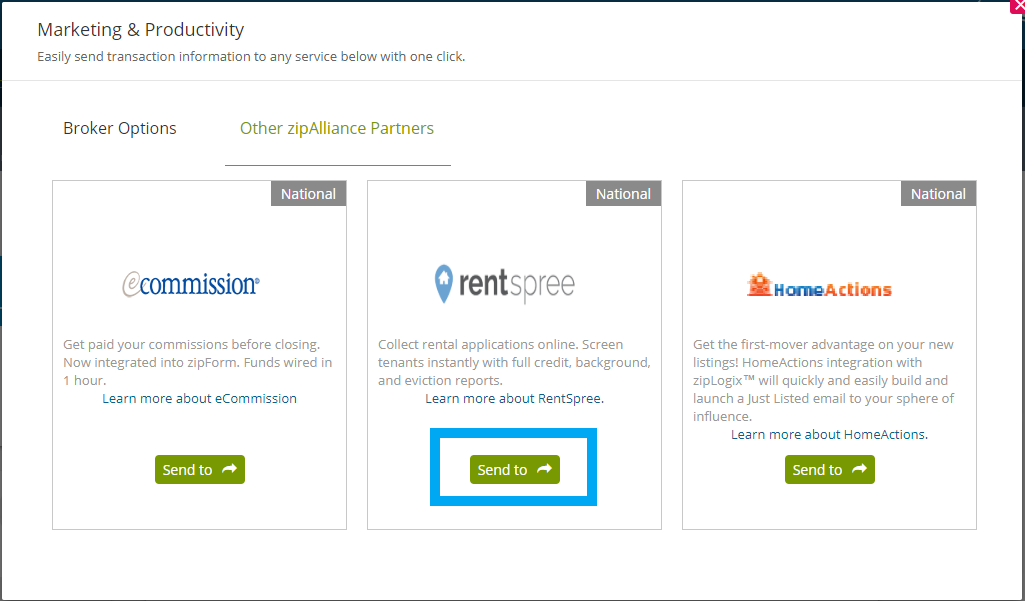 5. You will then notice another pop-up, this time explaining RentSpree. Click on Get Started at the bottom of the pop-up.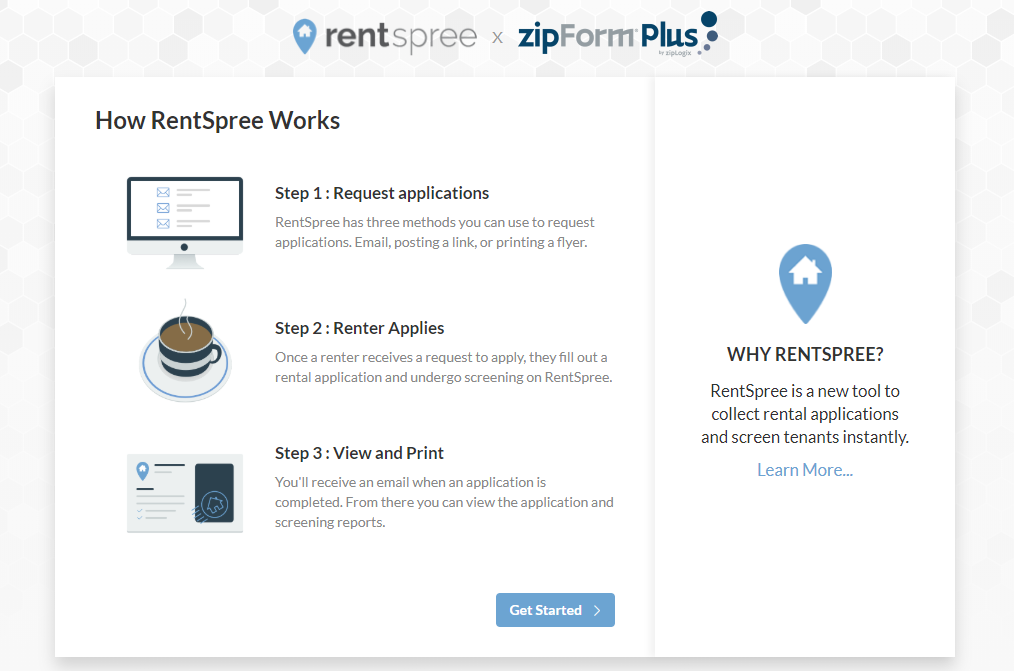 6. You will be asked to sign-in with your RentSpree credentials. Enter your login information and then click Sign In.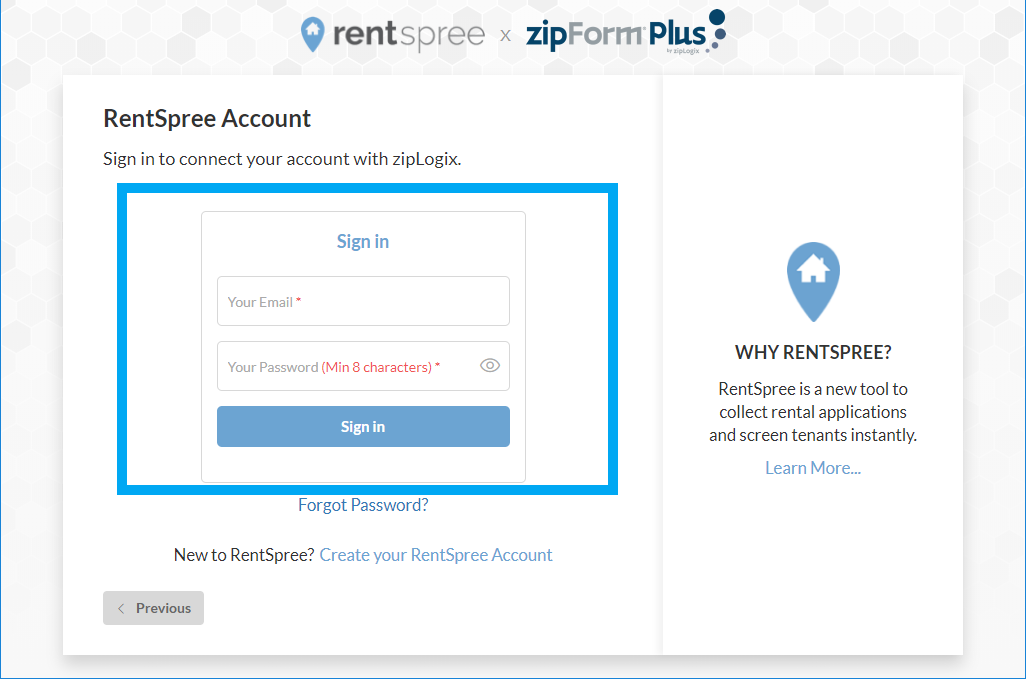 7. Once you have signed in, you will be asked to select your property from a drop-down menu. Ignore this and click on Back to dashboard to return to your RentSpree dashboard and view the application and reports (for help with viewing reports, click here).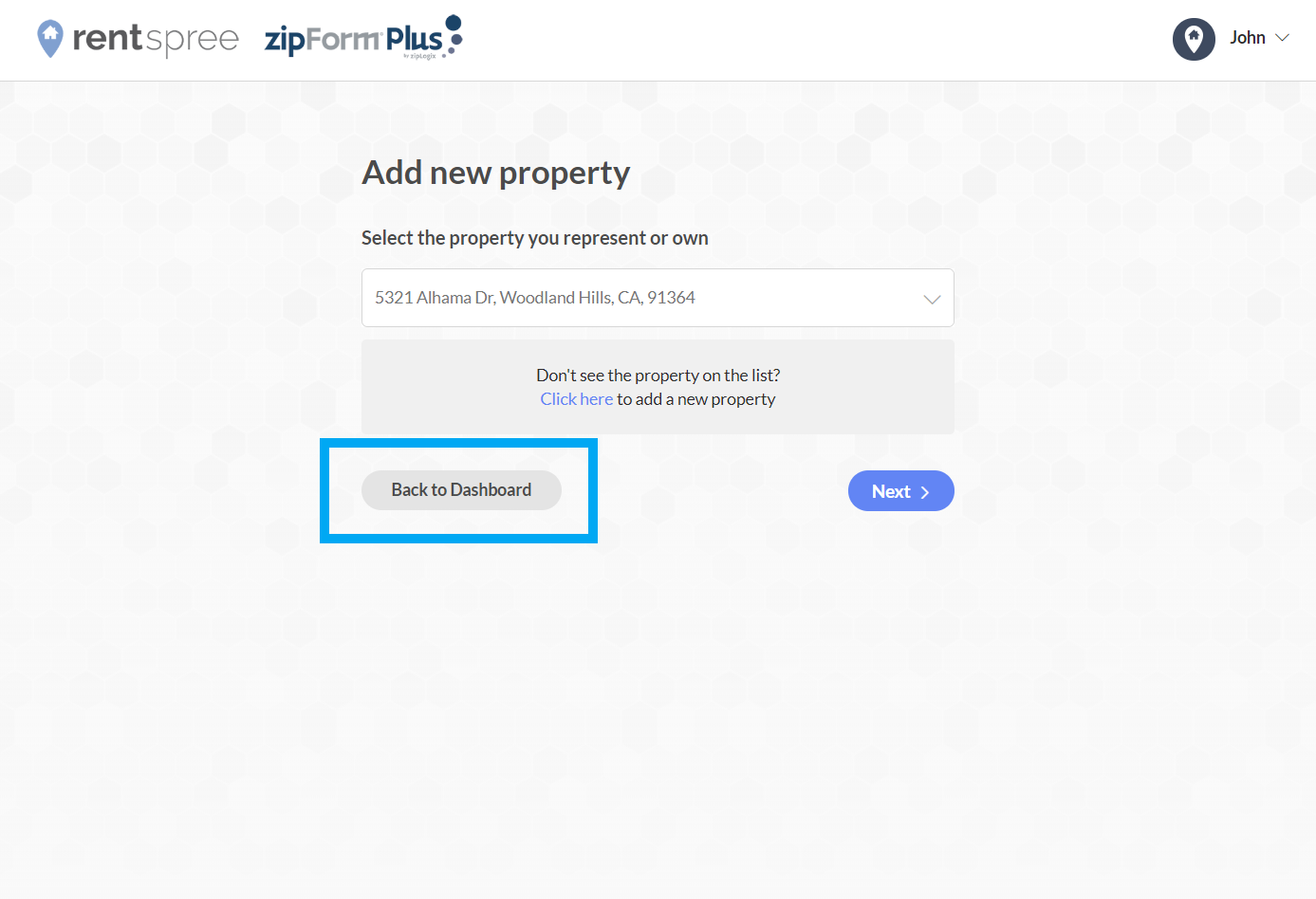 Access the submitted reports and download the C.A.R. rental application
1. Visit your dashboard and click on a property address that a renter has applied to.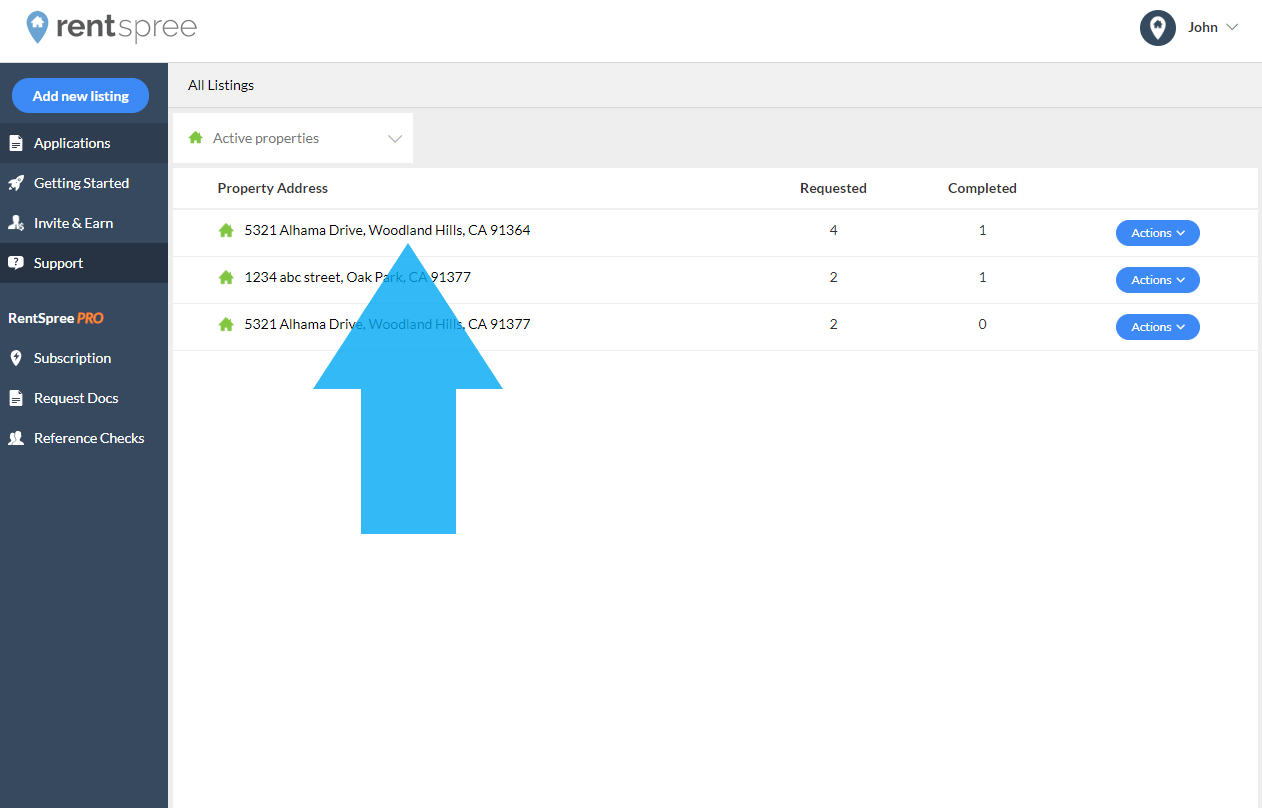 2. Click on the name/email of the person whose application you would like to view.
3. When viewing the application, click on the blue button in the top-right that says Export C.A.R. Rental App.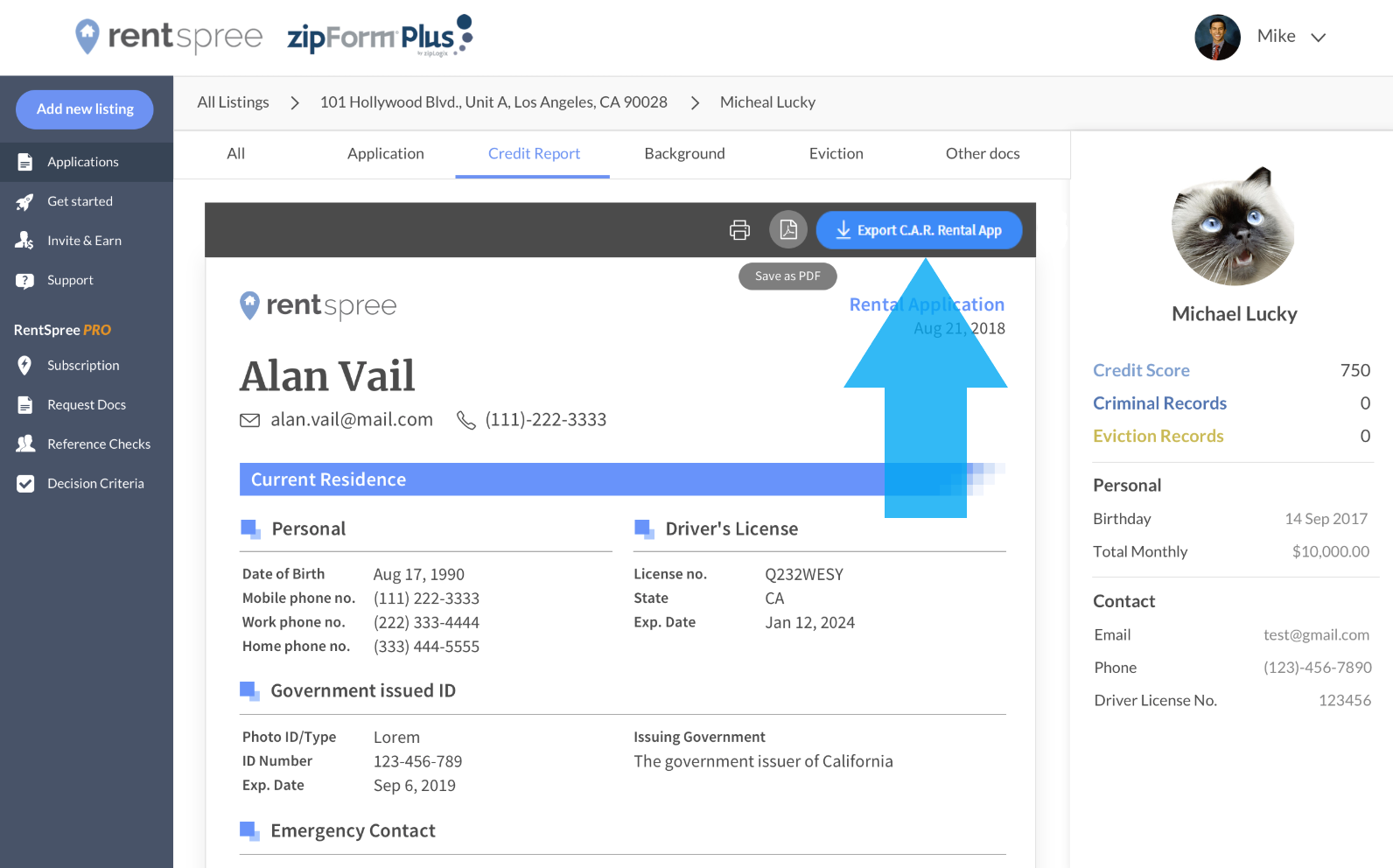 4. When you click on Export C.A.R. Rental App, you will notice a loading circle and then the file will download to wherever you have set your browser's download folder. Just locate the file and double-click it to open it with your PDF viewer. You will also receive the C.A.R. app as a document under the transaction in zipForm® Plus!