How to access uploaded documents
The applicant has uploaded documents. How do I access them?
If you have sent an upload request via the Renter Document Upload feature, you will be notified via email once all the documents have been successfully uploaded by the applicant.
1. Click the "View Documents" button in the notification email: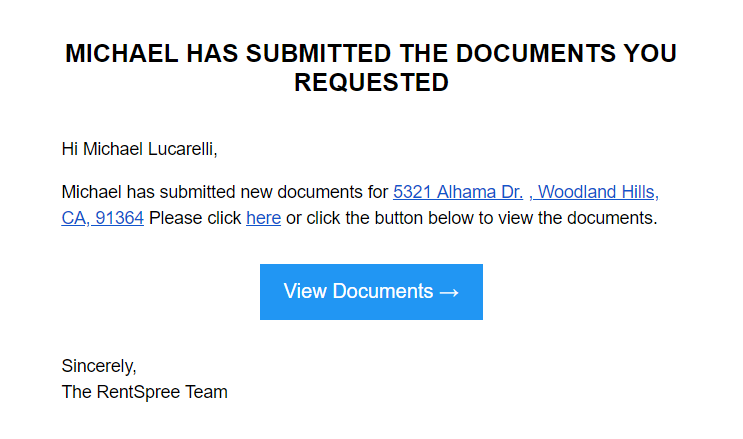 Alternatively, you can go to your RentSpree dashboard. Then, click on the property address the documents were submitted to.

2. Click on the applicant's name who submitted documents.
3. Click the "Other docs" tab at the top of the page.

4. You can click the "Download" button next to each document you would like to access.

For additional assistance, please watch the video.