How to verify your Identity through Verification within RentSpree
Identity Verification. This helps to verify yourself by answering the One-Time Validation questions you will have access to receive reports through RentSpree.
Verification
Once an applicant has submitted reports you will be asked to log in to your RentSpree account to view them. Once you click on the report that is ready to be viewed for the applicant you will be asked to verify your identity. Fill out the fields and click on the validate button. After entering your information you should now be verified and will have access to open reports.
This information will be your personal information. It is best to enter your home address and not your business address or place of work.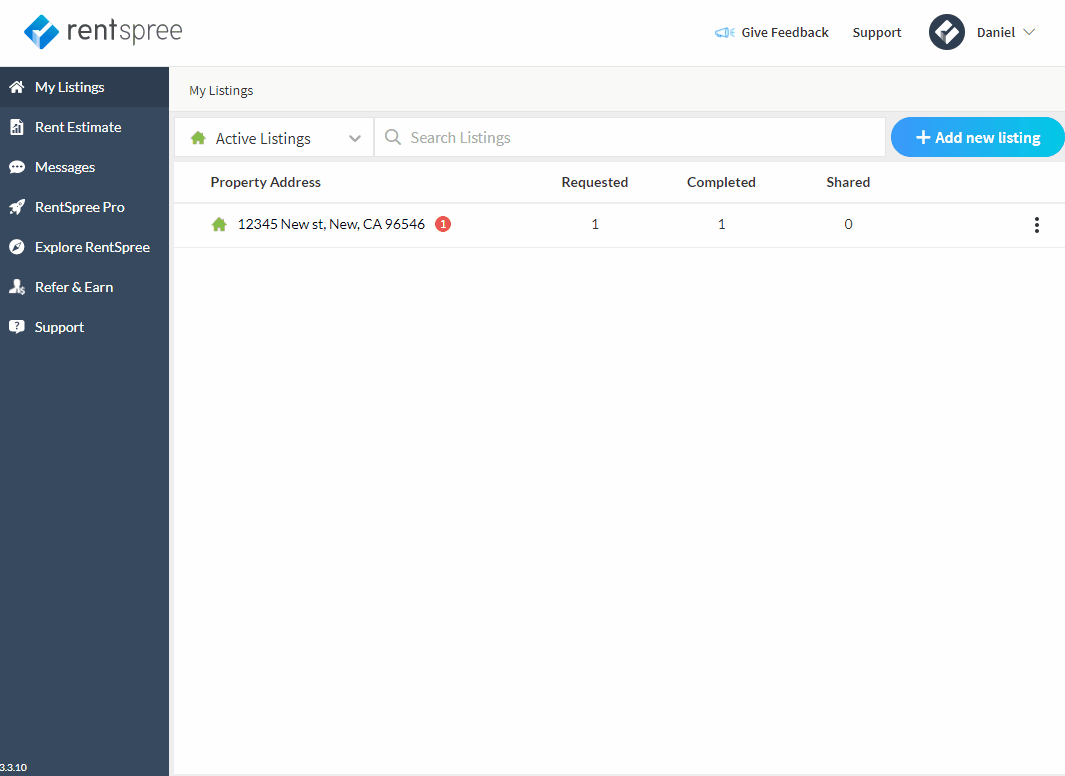 Incorrect Information
If you were to enter any information that is different then what is on file you will be promoted for another form of Validation. Here is a list of different verification methods that the system will ask of you.
Manual Verification - For manual Verification if the other two verification process did not work. Or if you received a validation pending pop up. Please get in contact with us directly at our support number 323-515-7757 or support@rentspree.com