What is RentSpree PRO?
RentSpree PRO is a subscription based service that provides additional features to help gather the most information available, such as Document Uploading or Auto-Reference Checks
With RentSpree PRO, you can request the applicant to upload extra documentation such as bank statements, a copy of a government-issued ID, or more. We will also reach out, via text message and email, to all of the people listed on the application. This includes the current and previous landlord (if applicable), current and previous employer (if applicable), and the personal and professional references.
Please click here for an 8-minute walkthrough video on all things RentSpree PRO.
Subscribing to RentSpree PRO
1. Log In to your account and click on MY DASHBOARD.
2. From your dashboard, click on the RentSpree PRO tab on the left side.
3. From the Subscription page, click on TRY IT FREE.
4. Click on START FREE TRIAL or enter a coupon code if you have one.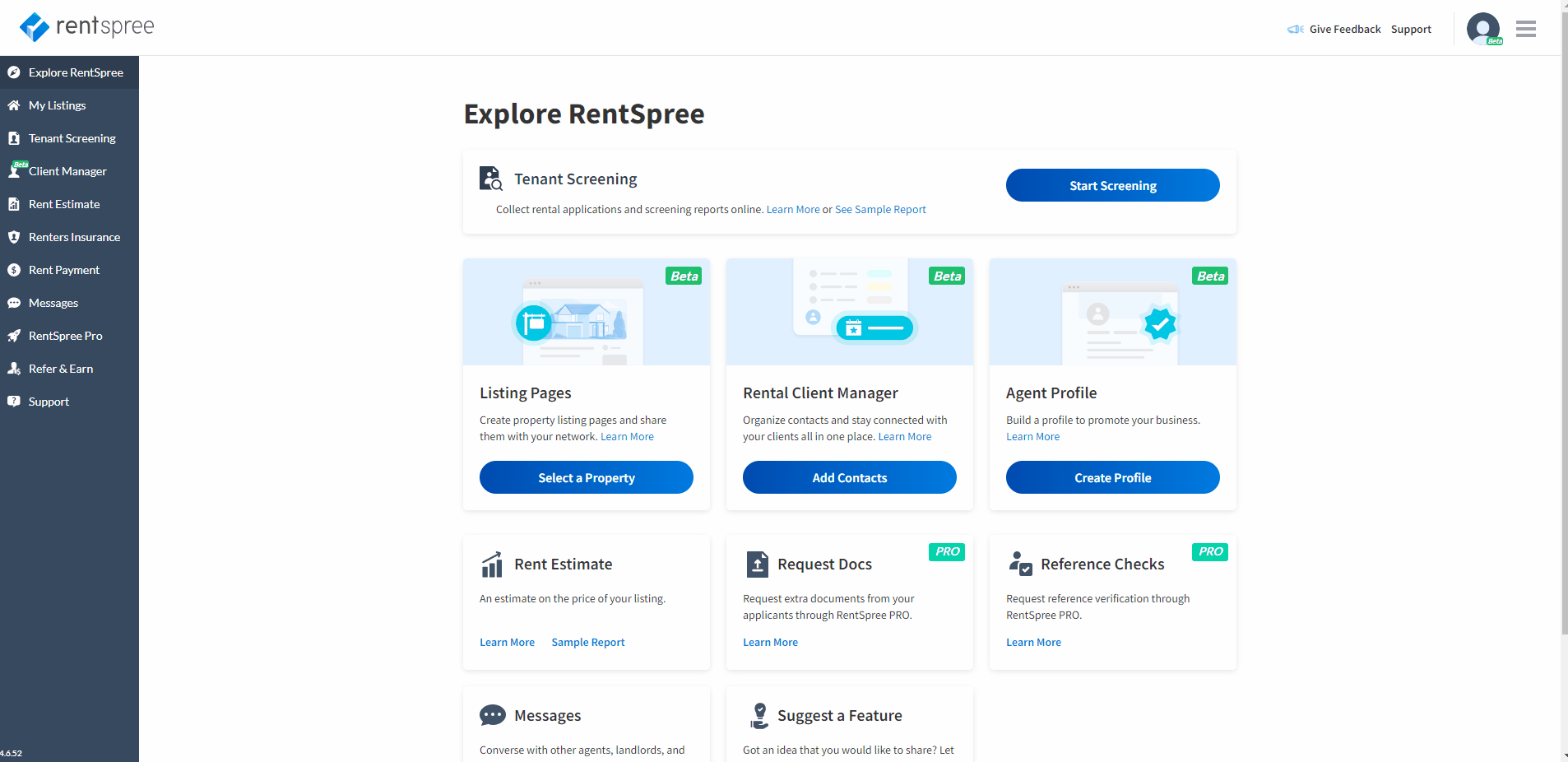 5. Enter the required information and then click START MY RENTSPREE PRO to start requesting documents and auto-reference checks!
To learn how to Request Documents, click here.
To learn how to use Auto-Reference Checks, or ARC's, click here.