[Applicant Profile] Renters now have a checklist
What is it?
Renter's now have access to a checklist that details each step they can take in the application and moving process!
Why does it matter?
This will assist renters in keeping track of all the steps necessary when moving out and applying for a new home or rental.
How does it work?
When the renter logs into their RentSpree dashboard, they will see the Renter Checklist tab in the menu bar on the left-hand side
Once the Renter Checklist has been clicked, they will then be asked to set their move in date and be provided with a checklist of necessary steps they can take during the moving process. Links with more information for each step will also be included too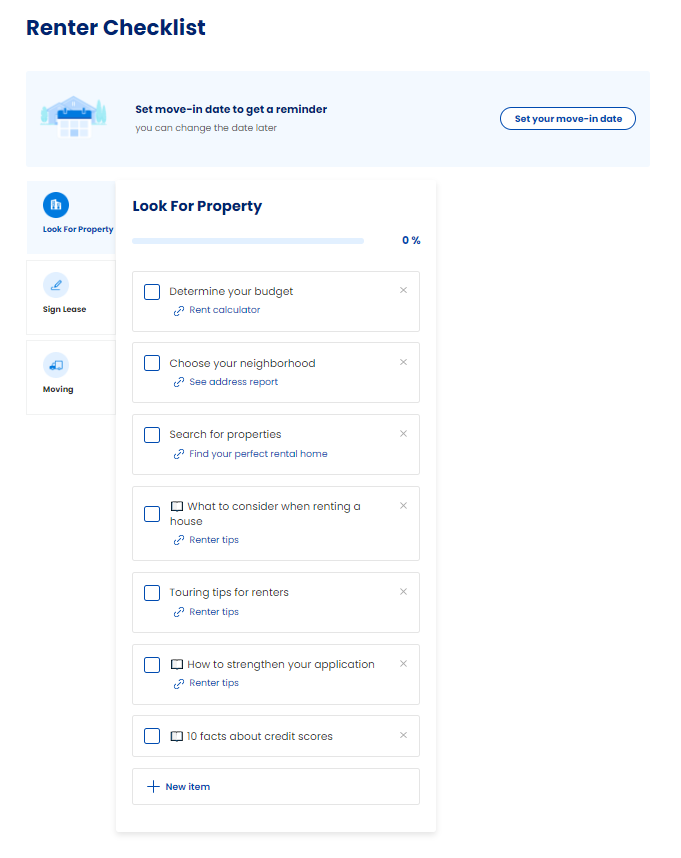 Who gets it?
This feature is currently available to RentSpree users that are applicants or renters. To access the Renter Checklist, click here