What types of records will I see on TransUnion's background check?
Information from the National Sex Offender Registry is available for all states.
Other Federal databases including the FBI's Most Wanted databases, and the U.S. Office of Foreign Assets Control (OFAC) are available for all states.
For a list of states that will provide criminal background results, click here.
Typically, TransUnion will generate reports containing records dating back as far as seven years, although this varies by state, and we recommend looking up your specific state's regulations for how far back the Criminal Background check searches. The FCRA prohibits reporting any arrest record or adverse non-conviction information older than seven years.
Reports may contain the following information:
Identifying information related to the charge. This includes name, dataset (court database), the category of the charge, state it took place in, and age of the applicant at the time
Any aliases and a physical description of the applicant (height, weight, sex, race, and any other physical features)
Court action: including the activity type (civil, criminal/traffic, misdemeanor, felony) and court record ID:

The Activity Type field reflects the offense information contained in the record.
The Court Record ID is the reference number the court uses to look up an offense.

Court Charge: Any charges, including a description and filing date

The Charge Degree field provides certain information, including the severity of the offense, the result of the charge, and other information the agent/landlord/manager can use to conduct additional research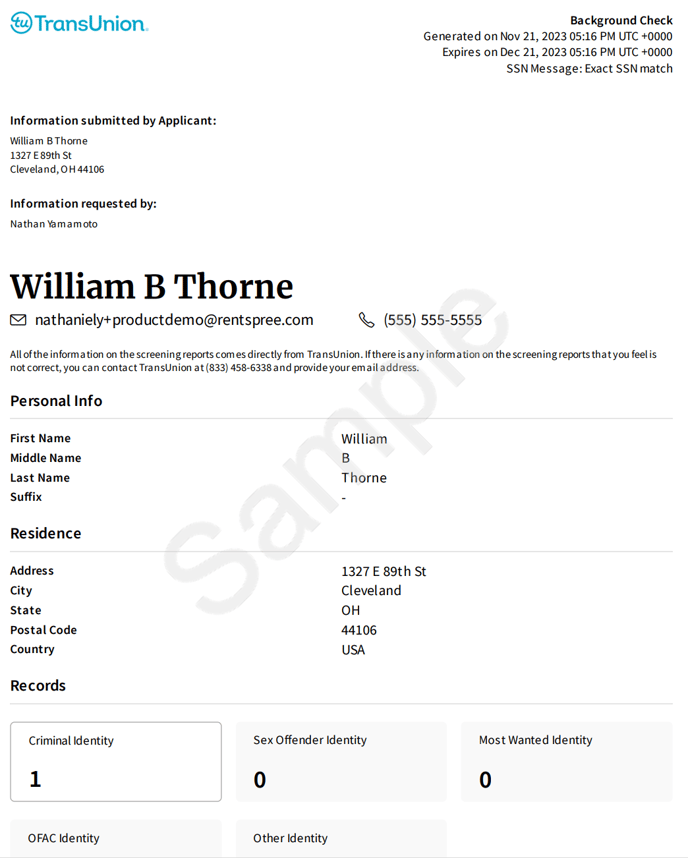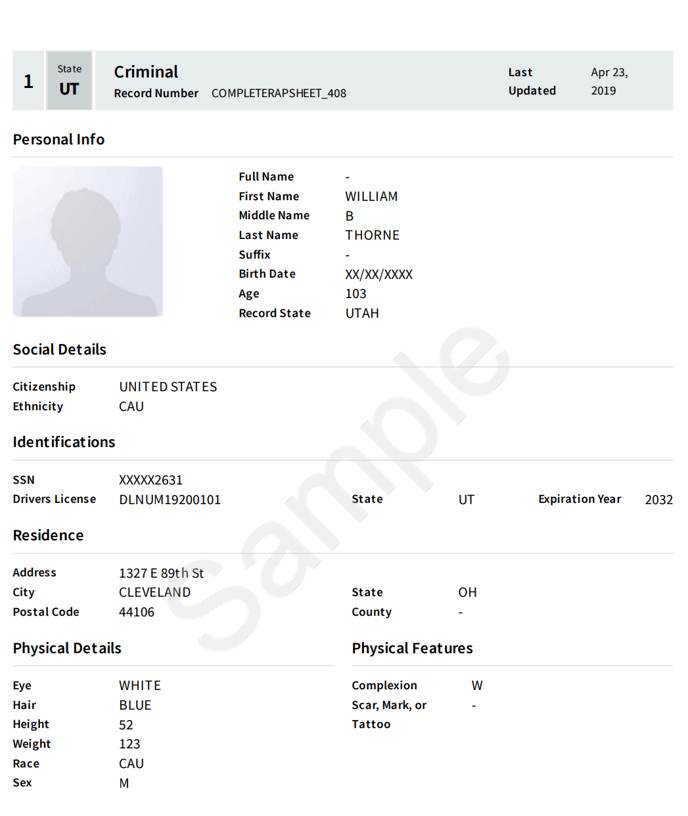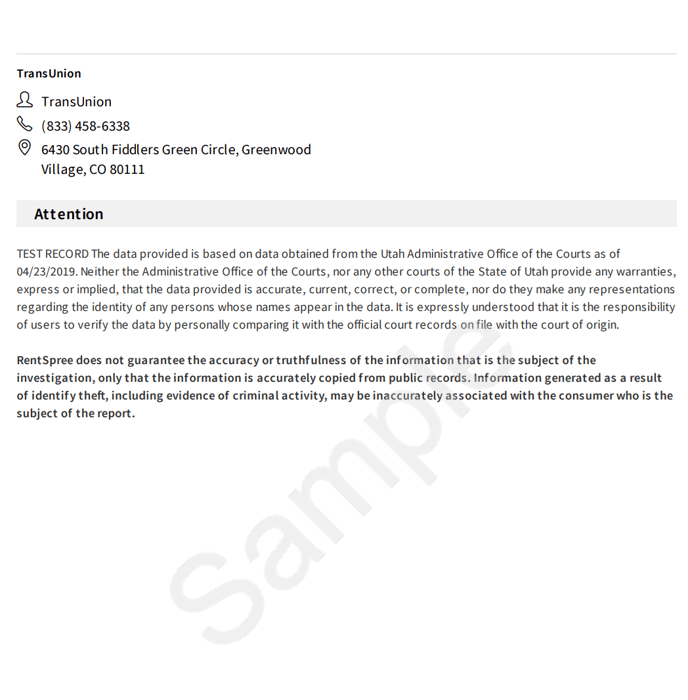 Applicant Identity Verification
TransUnion will verify that the applicant's information matches the SSN or ITIN that was provided.
The applicant will answer 3-5 verification questions about their credit history that they must answer 100% correctly
If the information and questions are correct, you will see the SSN Match message on the top right of the report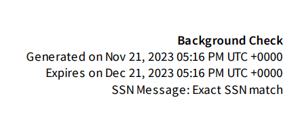 If there is further information you would like regarding the items on the report, you can search the court's online database using the Court Record ID and/or the applicant's information.
Click here to view a sample application that includes a criminal background check