How to print your TransUnion screening reports
A guide on printing your rental application and/or screening reports.
Printing your application/reports
When you use RentSpree, we allow you to print and save all applications and TransUnion reports as a PDF. To do this, you would just need to access your dashboard and click on the PRINT button on the top-right of each report.
1. From the main page, click on Log In in the top-right corner.
2. Once you log in, you will be brought to your dashboard with your properties listed.
3. Find the property you applied to and click on either the View Application or View Screening Report(s) buttons, depending on which you would like to print (you can always come back and view/save them at any time). Once clicked, the application or report will open up in a new tab.

4. Click on the button that looks like a printer. When hovered over, this should say PRINT.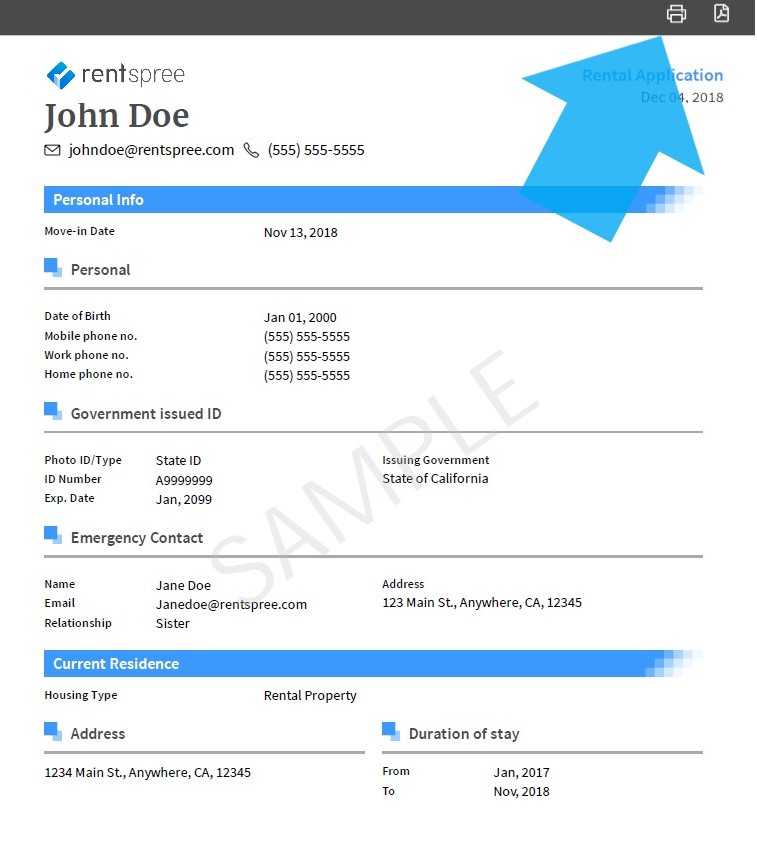 5. Once you have clicked that button, a new tab will open with all of the reports you are looking to print. You can then click on the PRINT button again to bring up printer settings.
6. Simply confirm the printer and settings you would like and then click on PRINT.
That's it! Your reports should start printing and you will be able to save them for your records.