An overview of RentSpree for an applicant
What is RentSpree?
RentSpree is an online rental application service and includes tenant screening by TransUnion in order to streamline the rental process for both applicants and owners/agents. We save you time by providing the rental applications and screening reports, meaning less back and forth between you, the owner/agent, and any other parties involved.
You can complete applications online via a request from your owner/agent. We also offer tenant screening reports generated by TransUnion SmartMove. These reports include a credit report and score, 44 state criminal background check, and 50 state eviction history. You just have to pay a small fee and submit.
Below you can find a snippet of how the application process looks like on our site: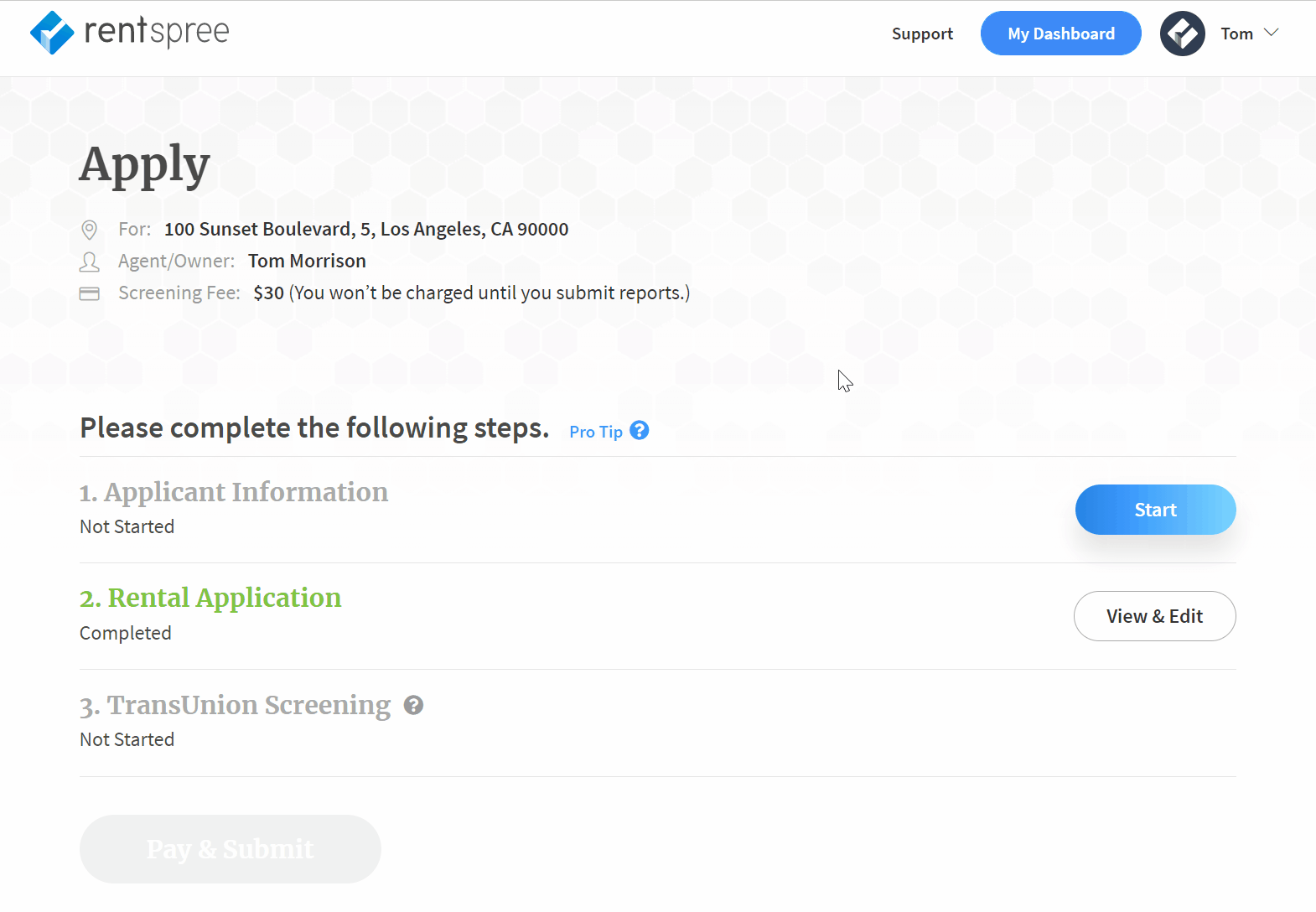 If you want to apply to multiple properties through RentSpree, you do not have to fill out multiple applications — your information is saved from the first one you filled out. Due to this, we require all applicants to have their own account with us for security reasons and to prevent further issues.
For more information, you can check out this step by step video guide that shows how to apply on our site:
Our Terms of Service has changed and can be read here: Terms of Service Renter Agreement