[Agent Profile] Your listing pages now appear on your Agent Profile
What is it?
If you have set up your public agent profile, your listing pages will now automatically appear here!
Why does it matter?
Your agent profile is now the one-stop website for prospective applicants to learn about you and any rentals you currently have available.
This is a great way to market yourself and have a custom website for your rental business without the hassle of creating a website from scratch!
How does it work?
First, be sure you have set up an Agent Profile. If you haven't yet, click your name on the top right of the screen and choose "Create Agent Profile." Follow the step-by-step guide to publish your public profile.
Great! Now that you have an agent profile, your published listing pages will automatically show up at the bottom, as shown below.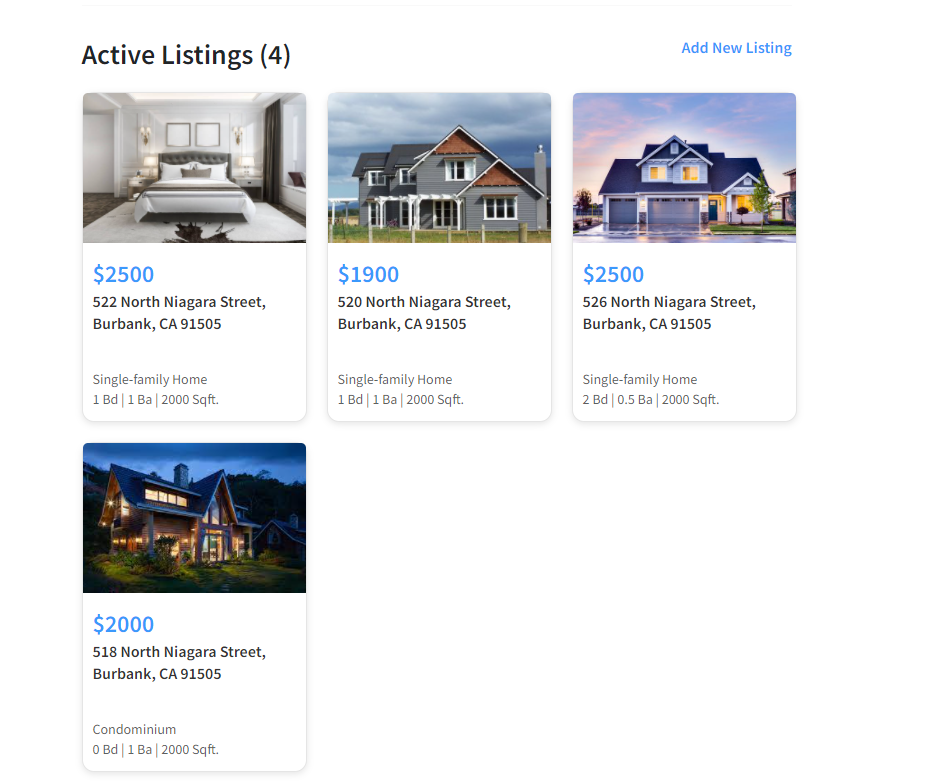 If you have enabled Tenant Screening on your listing pages, prospective applicants can apply right away! They also have the option to contact you about the property.
Want to see a sample Agent Profile page? Click here
Who gets it?
This feature is currently available to all users as a part of the Agent Profile Beta program.