[Listing Management] Property Representatives can Auto-Generate a Listing Description for their Listing Page
What is it?
Property representatives can auto-generate a listing description when creating a Listing Page. The property information that was previously entered, such as features, amenities, and more, will be used to create a detailed description.
Why does it matter?
Auto-generating a listing description streamlines the process of creating and publishing a Listing Page. This also ensures that the property's amenities, features, and more are highlighted in a detailed description.
How does it work?
1. When creating a Listing Page, enter all the required information in Steps 1-3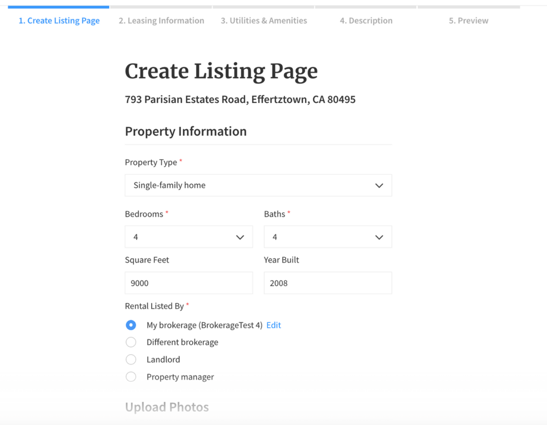 2. Once on Step 4 of creating a Listing Page, you'll be directed to manually enter a description of the listing or click Write For Me to auto-generate one
All the information from Steps 1-3 will be used to auto-generate a listing description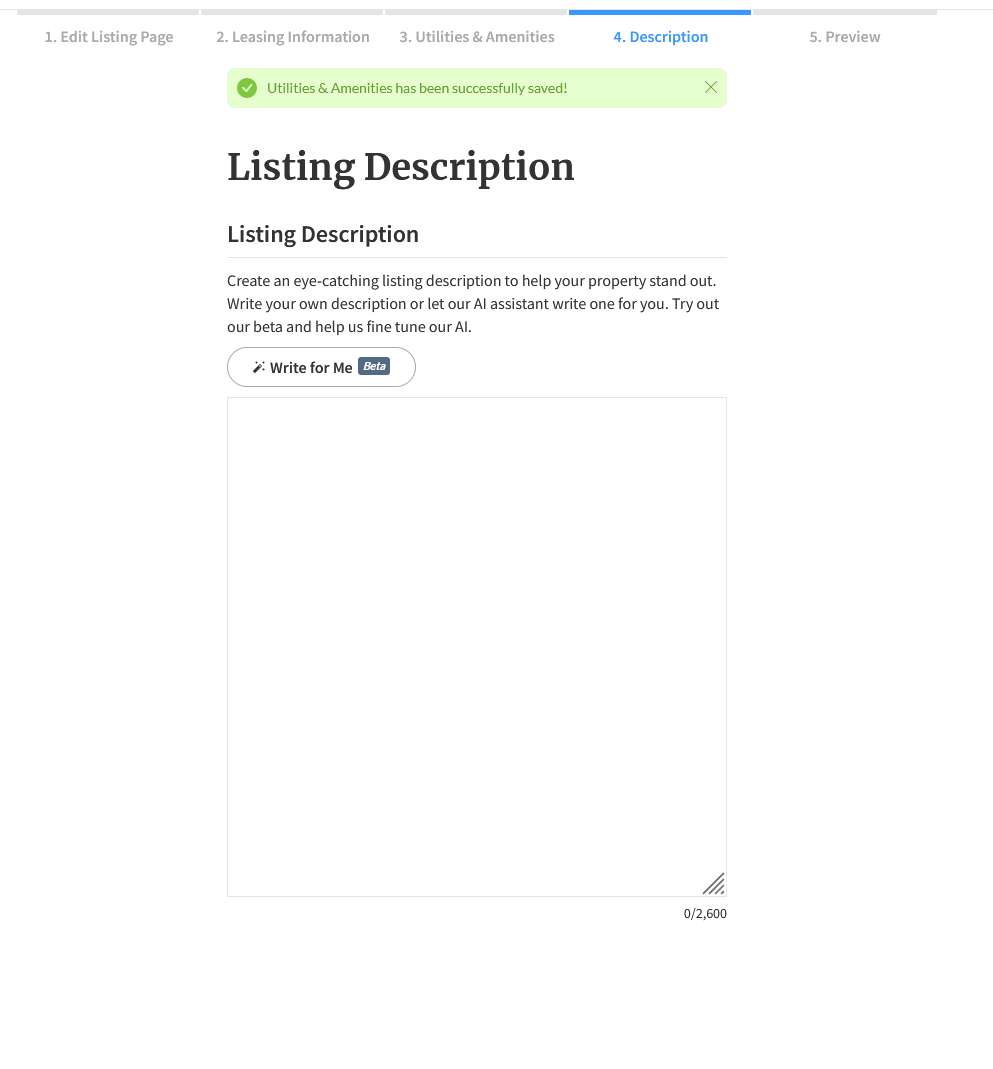 3. Once a description is auto-generated, you have the option to manually enter more information or click the
Rewrite Description
button to create a new description
Please note that you can only regenerate a listing description up to 10 times. After, the Rewrite Description button will no longer be available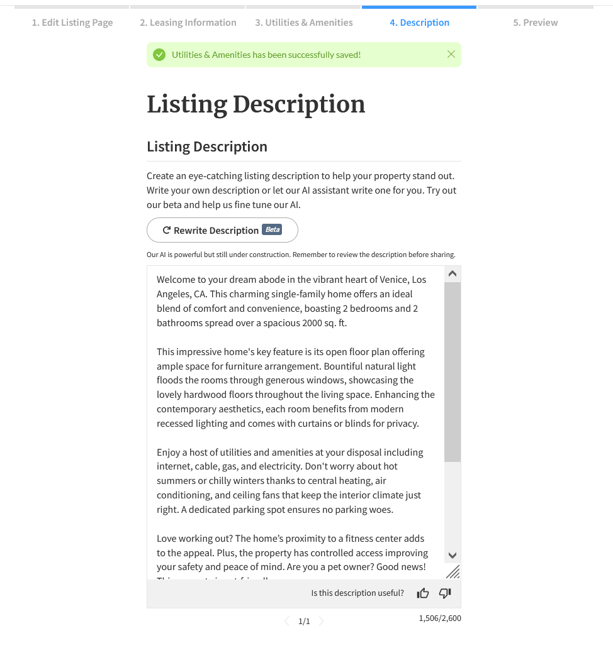 4. Once the listing description has been finalized, the Listing Page can be previewed and then published for public viewing
Who gets it?
All property representatives that create a Listing Page.