Get an ApplyLink™ for an existing listing
How to generate an ApplyLink™ to provide to applicants.
1. Access your dashboard.
2. From your dashboard, locate the property you would like to get an ApplyLink™ for.
3. Once you've located the property, click on ⋮ and then Screen New Tenants.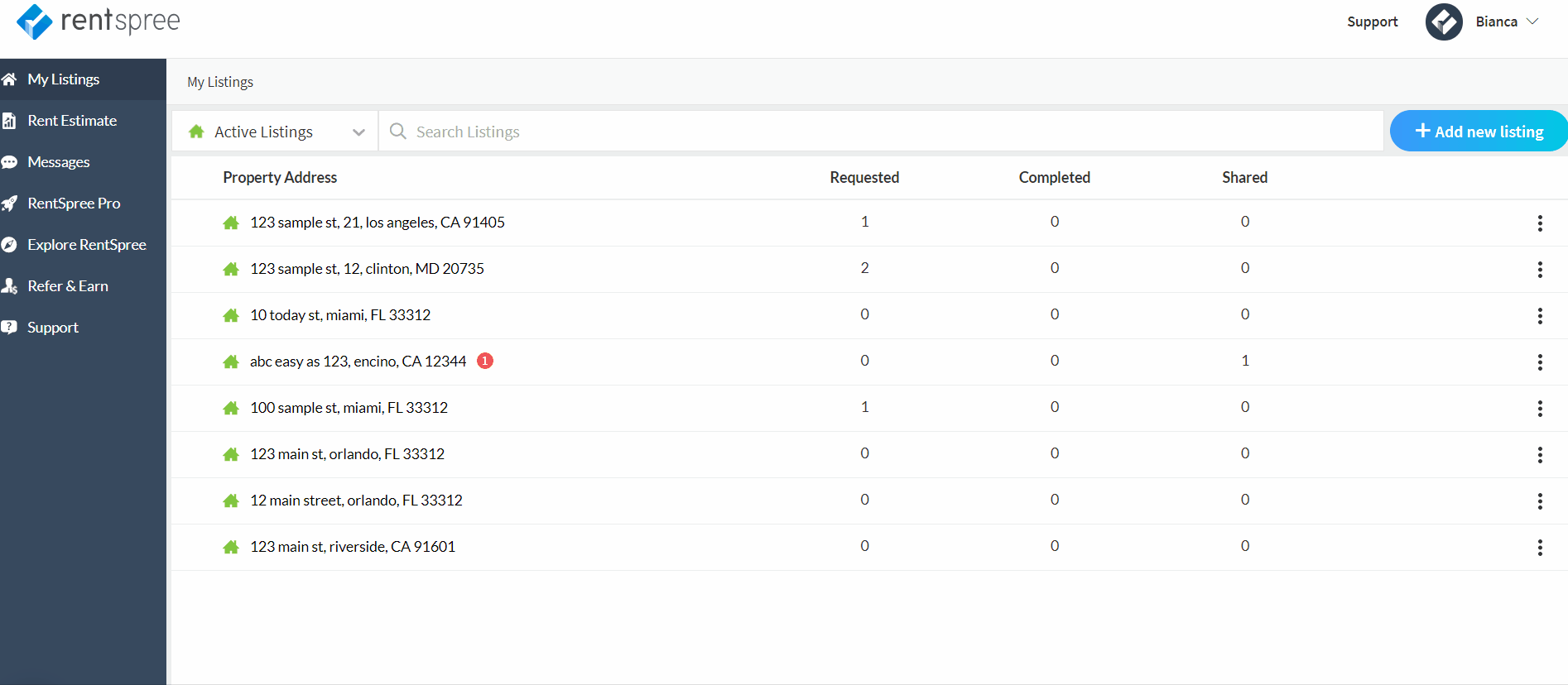 4. Once you select Screen New Tenants, you will be asked to select the screening items and who will be paying for the screening fee (you know the item is selected as indicated by the blue checkmark next to each item).
5. After selecting the screening items, click NEXT.
6. You will notice a box that contains the ApplyLink™ and a button that says COPY. If you click on this, it will copy the ApplyLink™ for you.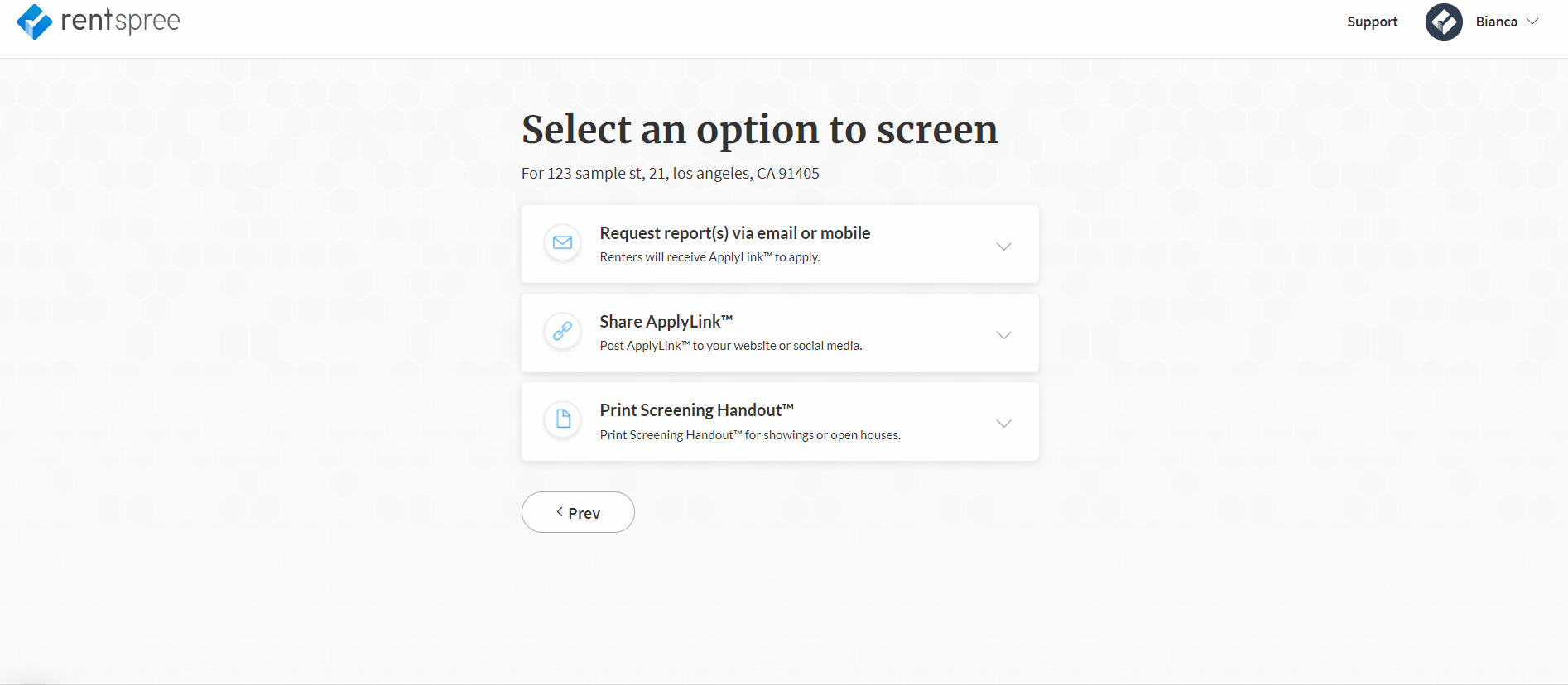 You are all set! You can now post and share this wherever you please. Anyone with access to it can click on it and apply with the TransUnion screening items selected in step 4. You will then receive an email notification once they finish submitting!
To screen using an applicant's email, click here.
To screen using a printed Screening Handout™, click here.