How can I tell if your site is secure?
A quick way to tell if the website you are viewing is secure and verified
When viewing any website, there is a quick and easy way to tell if the site is secure and verified. If you look in the address bar, there will be a lock next to our website on the left side. This means that the web address is verified to be owned by the company claiming to own it and that it is encrypted, meaning the information you enter is private when sent to the website. Here we will go over a few quick steps to tell if the site you are on is secure.
Open your web browser
1. From your desktop, open your web browser. This can be Mozilla Firefox, Google Chrome, Safari, etc.
2. In the address bar, type in https://www.rentspree.com.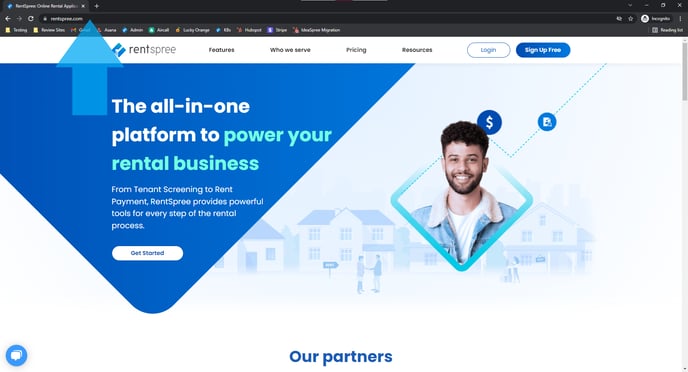 3. Once our site has loaded, you will notice that there is a lock to the left of the web address that you entered in step 2. If you click on the lock, you will notice a box open up that contains security information. This shows you that the site is encrypted.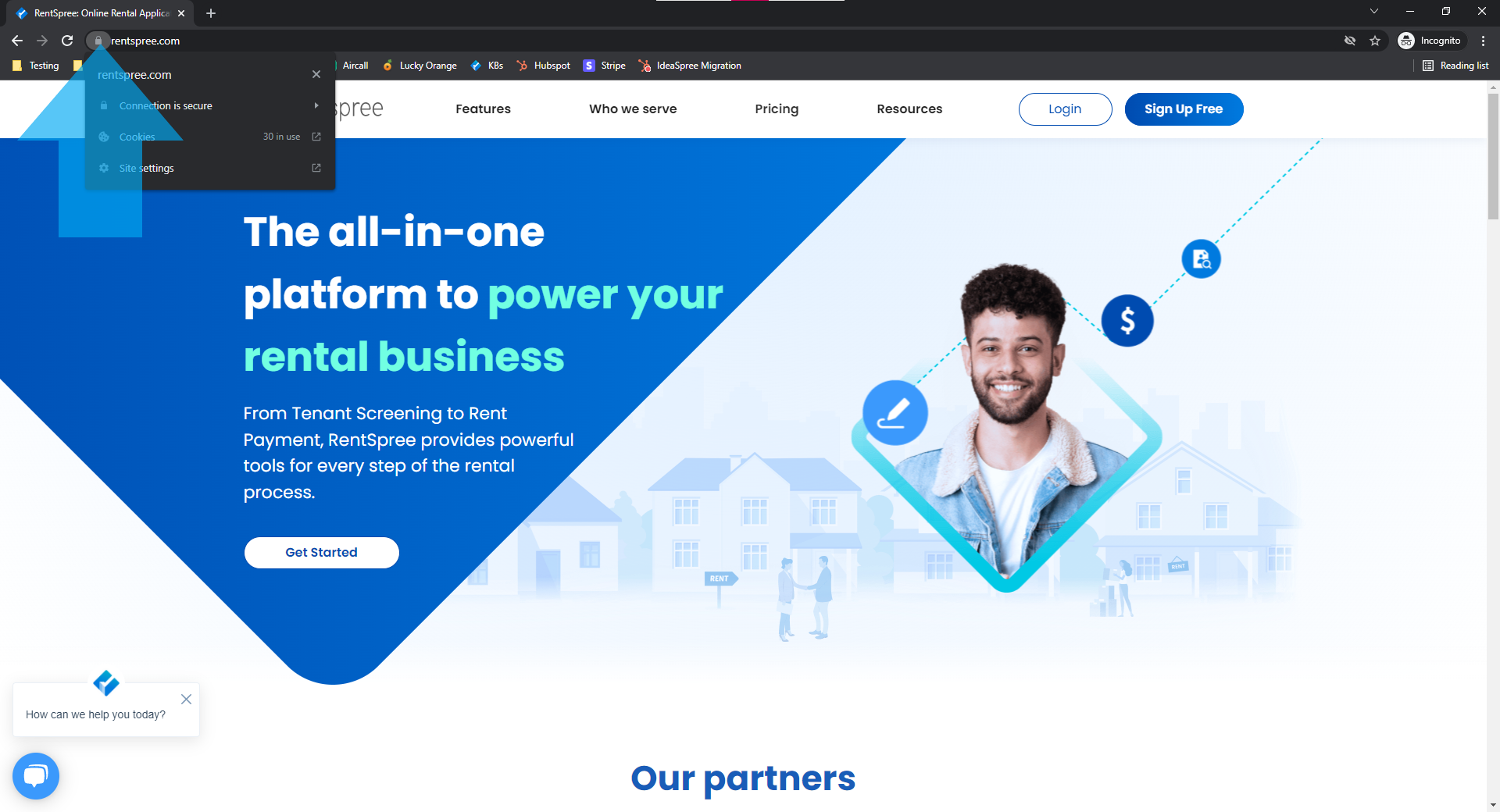 4. If you click on Certificate (Valid), you will be able to view the certificate verifying ownership of the site.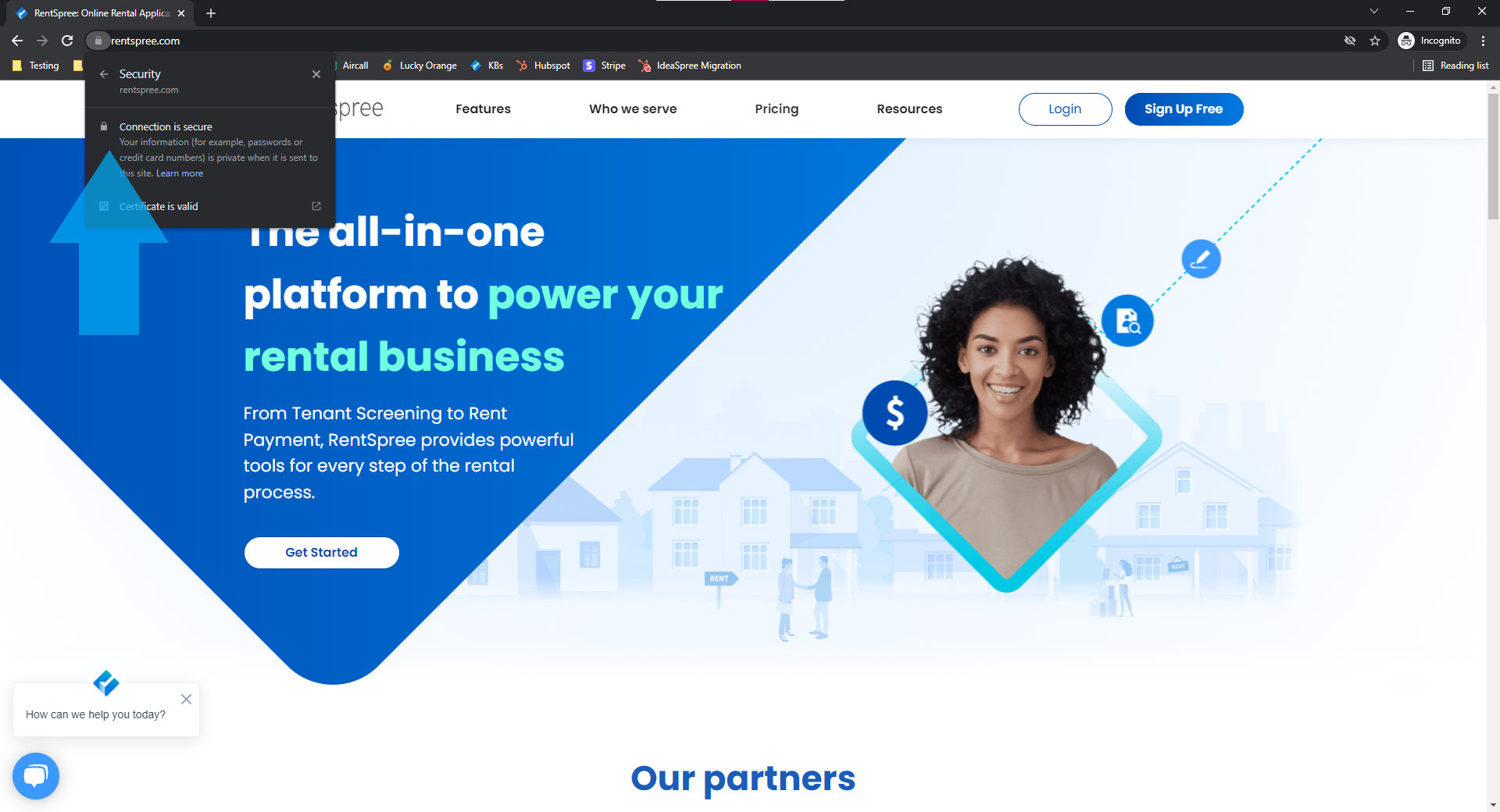 For further questions regarding encryption, HTTPS, and web safety, please click here for more information.