How to Void an E-Sign Document As An Agent
How to void an E-Sign Document under a rental documents transaction as a Property Rep. If you are an Applicant, please note that documents that use RentSpree's E-Sign Document CAN NOT be voided once signed.
If you are a Property Rep that needs to void an Electronically Signed Document before it signed by your applicant, you can do this by going to the Property Address and selecting Rental Documents. From here you can choose the Transaction with the Electronically Signed Document you want to Void. Please note that documents that are already signed by all parties requested CANNOT be voided through RentSpree. If you are the Applicant or Signee, please note that RentSpree CANNOT remove your signature from any e-signed document. Please ensure you've read through each document before signing and agreeing to the terms.
Select the Property Address
Select E-Sign Documents
Choose the Transaction Name where the Document you want to Void is located.
Select the ⋮ to the right of the E-Sign Documents.
Select Void
Reason for Voiding Document

By voiding this document, Recipients can no longer view it or sign enclosed documents. Recipients will receive an email notification, which includes your reason for voiding the document.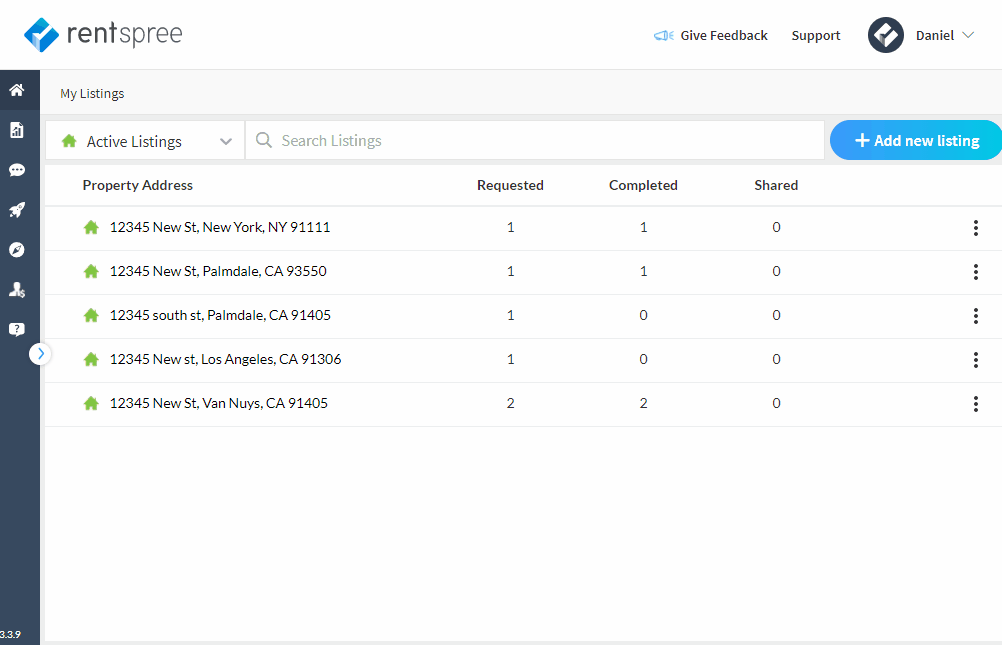 When can you Void an E-Sign Document
An Electronically Signed document can be voided only before it has been completed and signed by the recipient. You will see statuses such as In Progress or Wait for signature.