RentSpree works together with zipForm® Plus to provide tenant screening for zipLogix™ users.
Click here, if the property is not in your zipForm® plus account
Existing Accounts
1. If you have an existing transaction you'd like to work with, click on any transaction that is a "Lease, Residential" type. Once selected, you will be brought to that transaction summary page. On the top-left, you will notice the transaction address. To the right of this is a button that says Marketplace (it looks like two hands shaking). Click that button.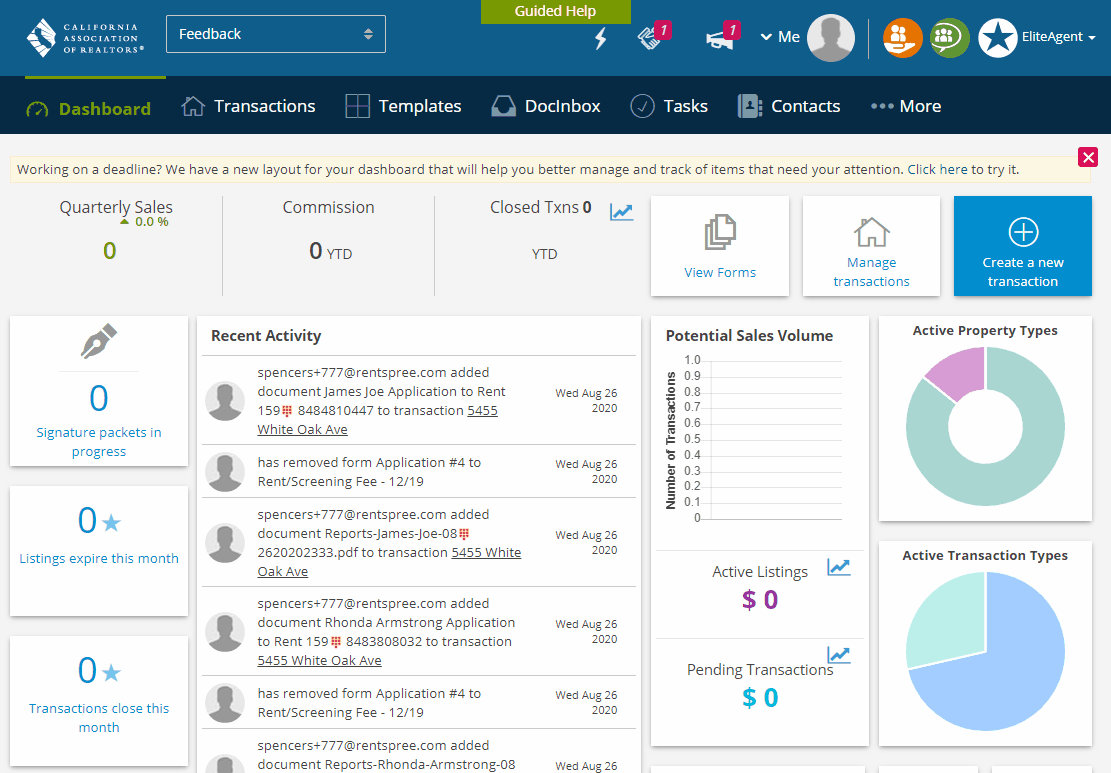 2. If you do not see RentSpree right away, click on the Available tab as seen above. Locate RentSpree and click on Send To.
Launching RentSpree
1. You will then be asked to create a new RentSpree account. Enter your email address and create a password to set up your RentSpree account and select CONTINUE. If you already have an account, select Click Here to Log In at the bottom of the screen and login with your RentSpree account.
3. The addresses from your transactions will be available in a drop-down menu, seen below. If you don't see it in the drop-down menu, select Click here to add a new property.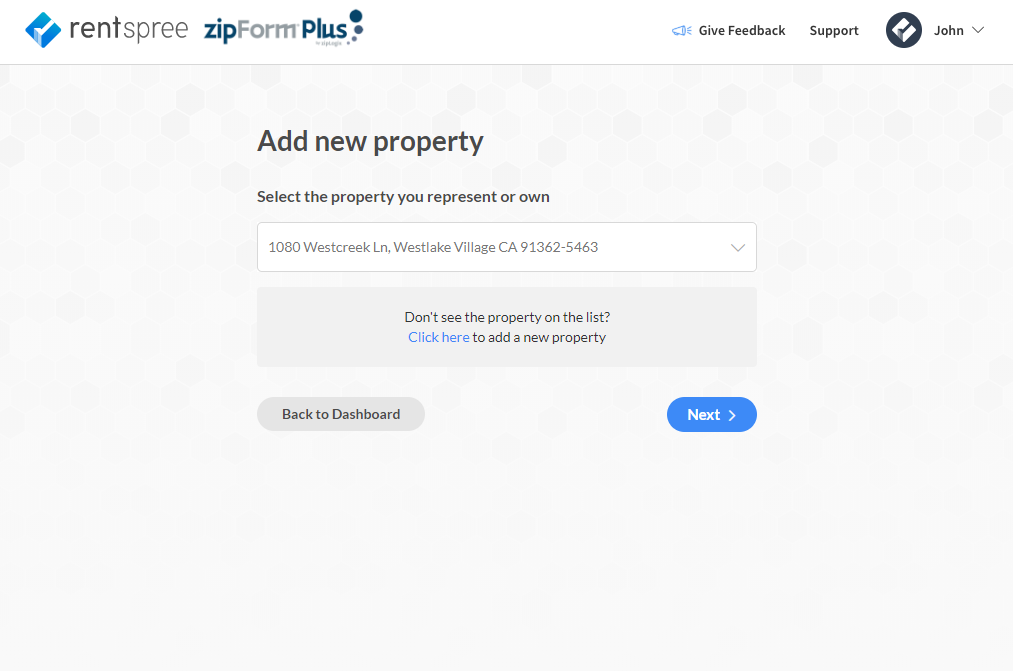 4. Once you've selected the property and created an account/logged in, you will be asked to choose who will pay the screening fee and which reports you would like. Once you make that decision, click on Next.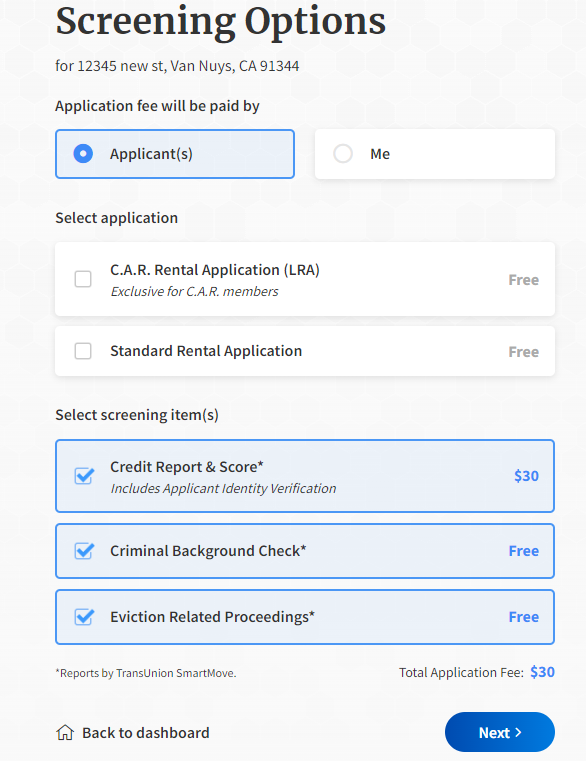 5. You will now notice three different options for screening tenants:
Request report(s) via email or mobile: By clicking here, you can enter the email address and/or mobile phone number of potential applicants. RentSpree will then send an email and/or text message to the applicant letting them know they have been invited to apply to your property.
Post or share the ApplyLink™: Clicking this option gives you the opportunity to share a direct link to apply to your listing over social media, your MLS, or even text messages. Instead of sending an email, you would provide potential applicants with the ApplyLink™. When they follow the link, it will take them directly to apply to your listing.
Print Screening Handout™: The third and final option is a lifesaver for those that do showings for their property. This option allows you to print our Screening Handout™, which contains the ApplyLink™ to apply to your property and a QR code that can be scanned by mobile phones. You can provide a short custom message on the Screening Handout™ as well! For the best results, you can print these out and bring them to showings so any potential tenant can apply and run credit while on-site!
We hope this article has helped you utilize RentSpree with your zipForm® Plus account. If you have any further questions, you can view a tutorial video here.