Verify the information your applicant provides directly through RentSpree!
What is Auto-Reference Checks or ARC?
Auto-reference checks, or ARC's, are a service offered with RentSpree PRO. When an applicant completes an application, they provide contact information for current and previous employers, current and previous landlords, one personal reference, and one professional reference. Based on the phone numbers and emails provided, we will reach out to each reference with an automated text message and email asking them to verify the information provided by the applicant. If they refute any information, they will be asked to explain why.
Auto-Reference Checks (ARC)
1. You can only start this process once an applicant has submitted to your property. From your dashboard, select the property with the applicant whose references you would like checked. Then Select view Reports and select the applicant.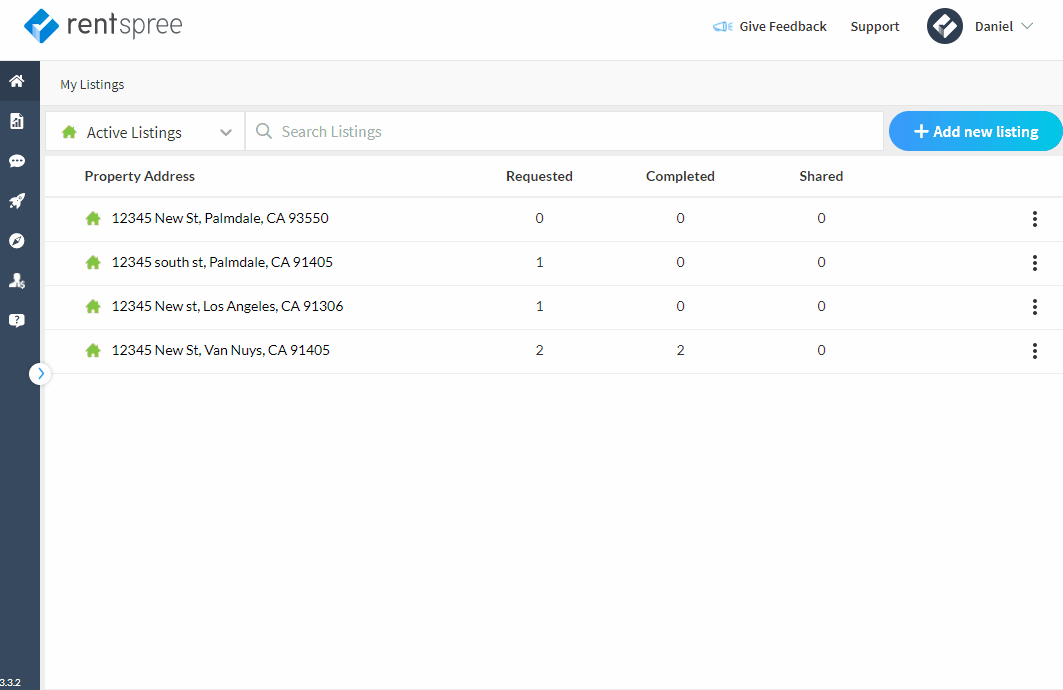 2. Select the applicant's name and then REF CHECKS at the top of the page.

3. Now you will notice a screen similar to the document upload section, this time with a list of references to check instead of documents to upload.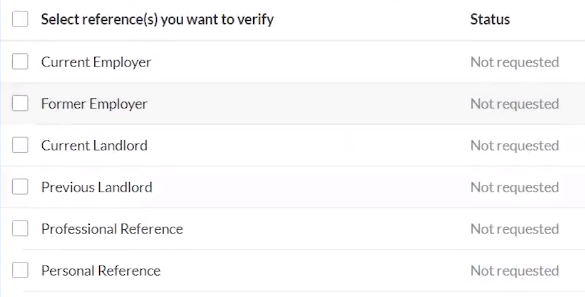 4. Select which references to check, then click on the SEND REQUEST(S) button that appears.
5. The references listed will now receive an email and/or text message that asks them to verify the information provided. If they refute the information, they are asked to provide detail as to why. Once they have submitted their verification, you will receive an email letting you know.
6. You can then return to the REF CHECKS tab of the applicant and review the returned reference checks.
7. Each reference returned will either say VERIFIED or REFUTED under the Status column.
8. Below this is a report where you can view what information has been verified or refuted. If refuted, you can see the comments left by the reference.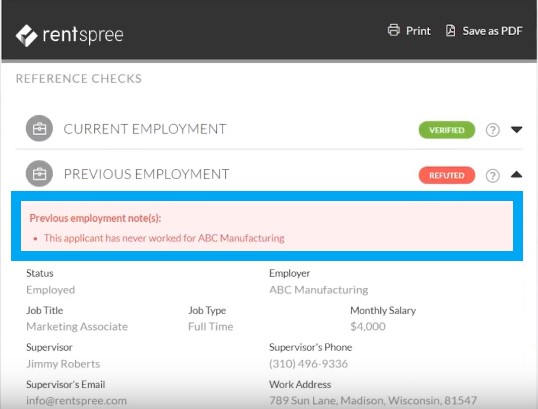 Please click here for an 8-minute walkthrough video on all things RentSpree PRO.