How to schedule a tour
If you are interested in a property, you can schedule a tour on the page you are viewing it
1. When viewing a property that you are interested in, you'll have the option to schedule a tour of the property. All you need to do is click on Request a Tour.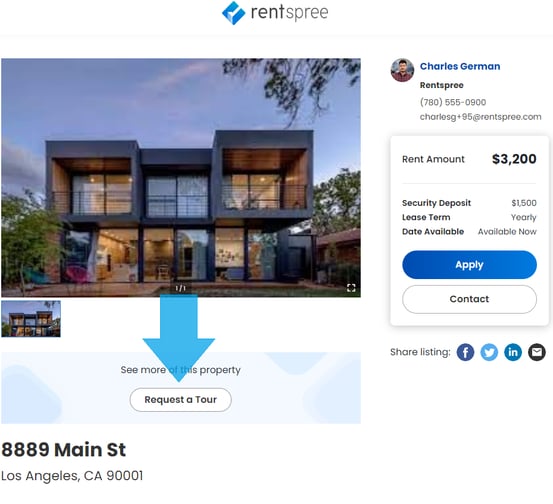 2. A new dialogue window will open up asking what day will work best for you, you can also send a message directly to the agent with any important information or question you'd like to ask.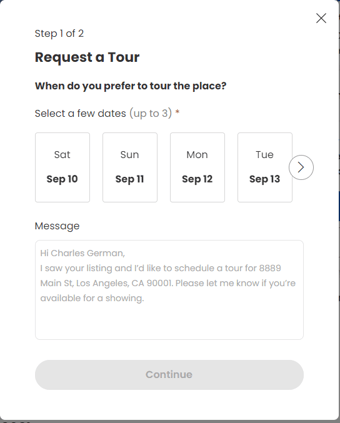 3. You'll then be prompted to add a few more details such as preferred move in date, preferred lease term, what the household income is, and how many people will occupy the unit.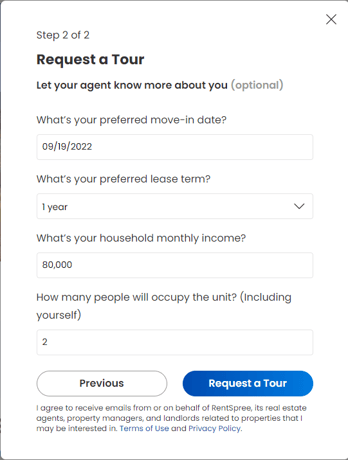 4. Once completed, you will get a submission confirmation, and you can go back to the listing, or to your messages to see if the agent has replied to you.