A Guide to Requesting Renters Insurance as an Agent
You can request Renters Insurance from your applicant directly through RentSpree. Requesting Renters Insurance can be done by selecting the property address and selecting Renters Insurance on the left-hand side of the screen. You can then send a request to each of the applicants you are moving forward with. The applicants have the ability to purchase Renters Insurance through Sure or, they can upload proof of Renter Insurance from another Insurance Carrier.
Select the Property Address
Select Renters Insurance (left-hand side of overview page)
Select "Get Started"
Select Property Type

You can also "create a new property"

Enter Renters Email Address

Click +Add a Renter for multiple Renters

Notification Sent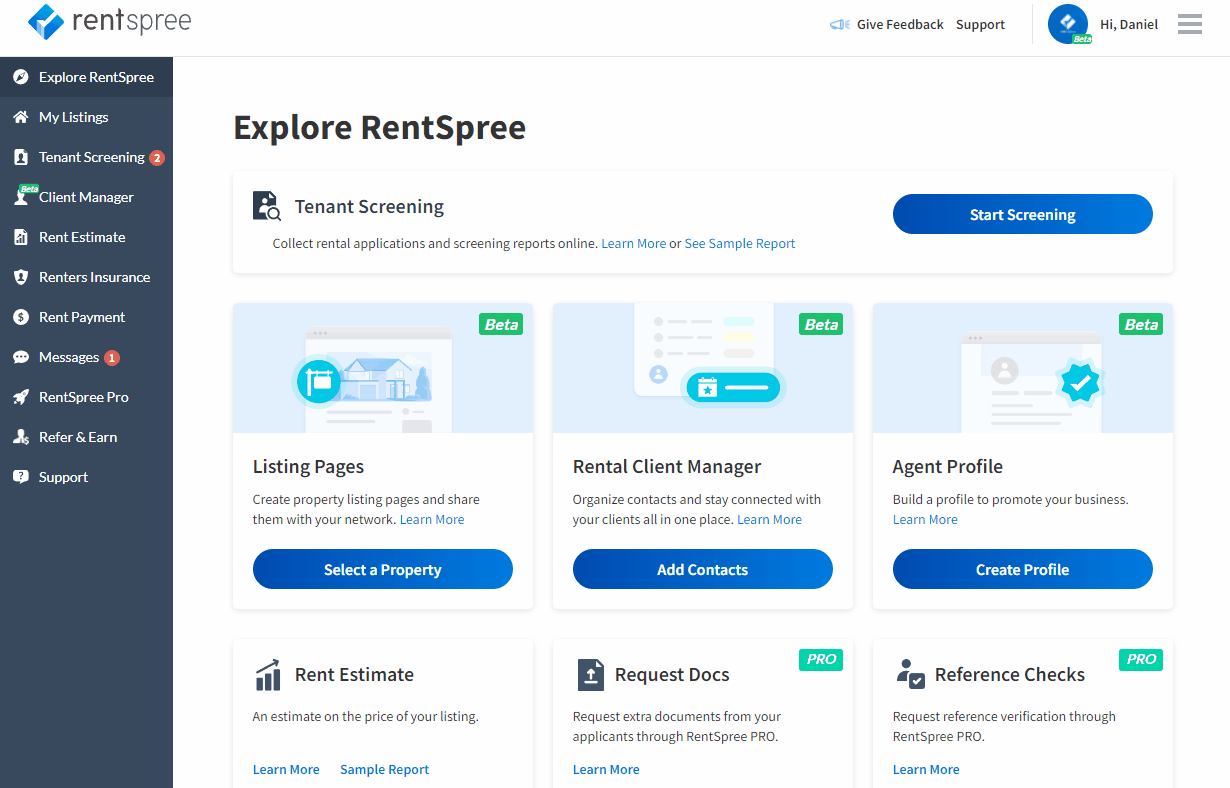 After your applicant has filled out Renters Insurance information you will receive an email stating that your renter is insured.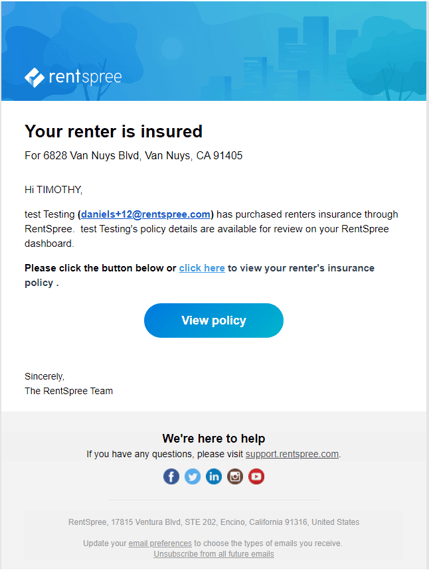 After Selecting View Policy you will be able to view the policy information within your RentSpree account