A step-by-step guide on submitting rent payment as a renter
Paying for rent can be time-consuming and a pain. That's why RentSpree has introduced an easy way to automatically pay rent on our platform!
Signing up from Rent Payment invitation
If your landlord prefers to use RentSpree to collect rent, they will send you an invitation to pay your rent on our platform. You will get an email from RentSpree identical to the one below inviting you to sign-up and pay rent.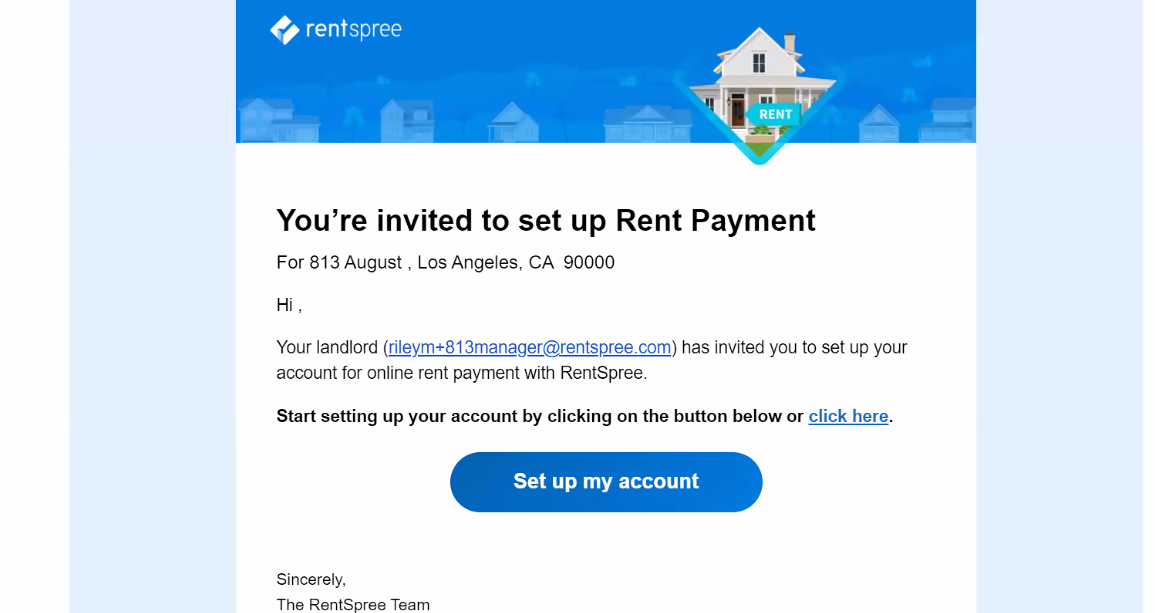 Once you have clicked on the Set up my account button, you will be asked to set up a RentSpree password.
After entering a password, you will be asked to verify your email address.

If you already have an account, it will take you to your Rent Payment dashboard.

Once you verify your email, you will be asked how you will be using RentSpree. You must select Applicant.

Once signed up or logged in, you will be taken to your Rent Payment Dashboard. This will show you a pop up to start securely connecting your online banking to pay rent.

Please click OK to continue
You should now see any upcoming transactions and/or pay those that are due. If you have any payments due, please click on the Pay Now button to begin setting up your automatic payments.

If you have already set up your rent payment account, you can skip to step 13.


You will then be asked to choose the account type and to add your account and agree to Stripe's terms and conditions.


After clicking Agree, you will be redirected to Stripe. Stripe is the service RentSpree uses to help you pay rent on our site.
You will be asked to choose the bank you are using. The list will auto-populate with the most commonly used banks, so if you do not see yours you can search for it.
Once you have selected your bank, you will be asked to enter your online banking account credentials.
After entering your online bank credentials, you will be asked to verify your identity based on the phone number or email address your bank has on file for you.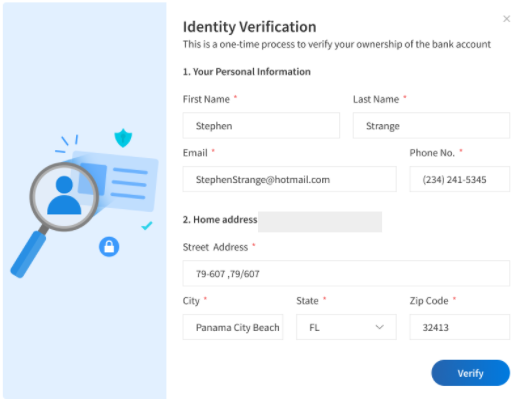 12. Once verified you will be able to confirm the online bank account you would like to use.
14. Once confirmed, you will be asked to confirm the actual payment. This will include the property address, payment date, amount, and payment method (account).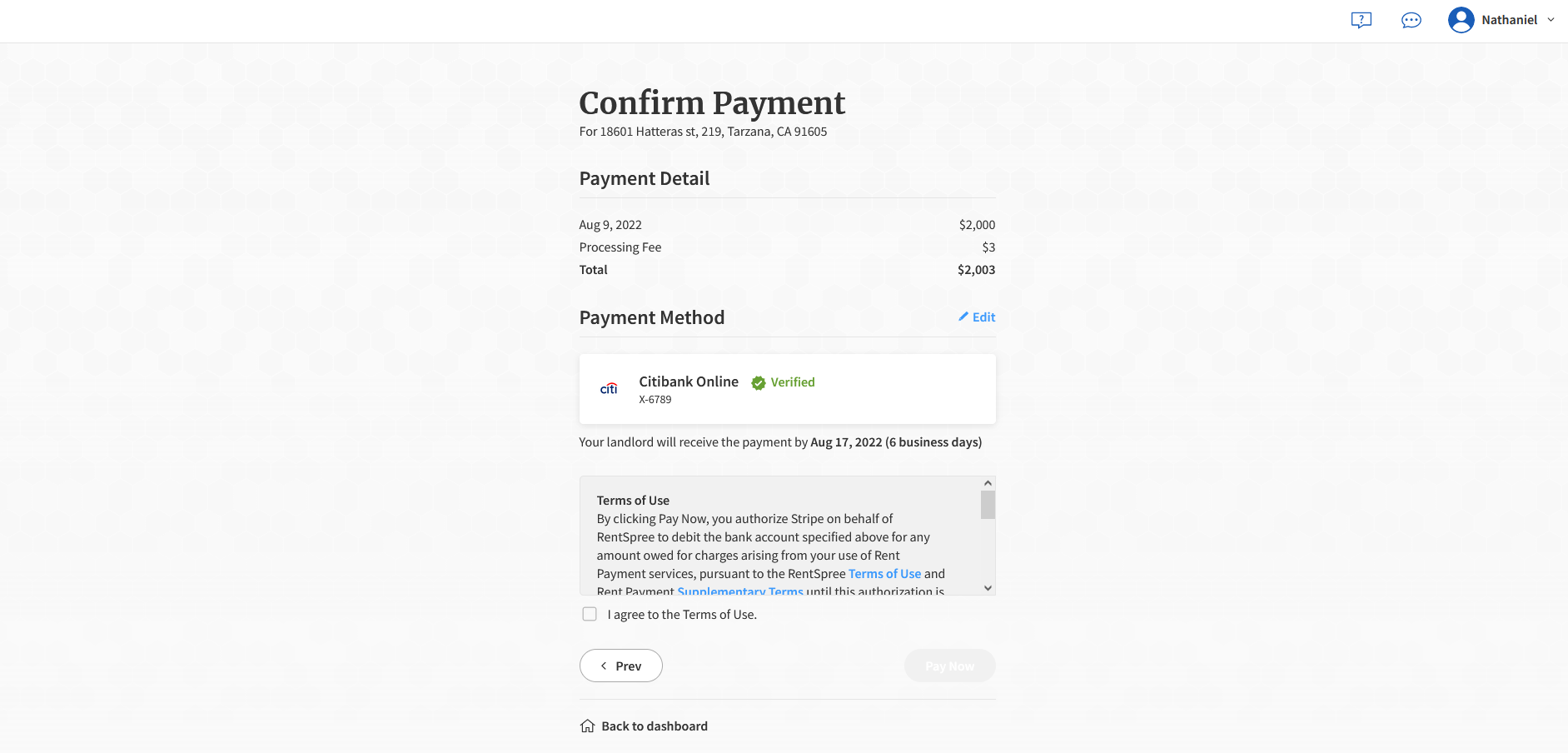 15. Once you agree to the terms you can click on Pay Now. You'll then see a pop up that states the payment was successful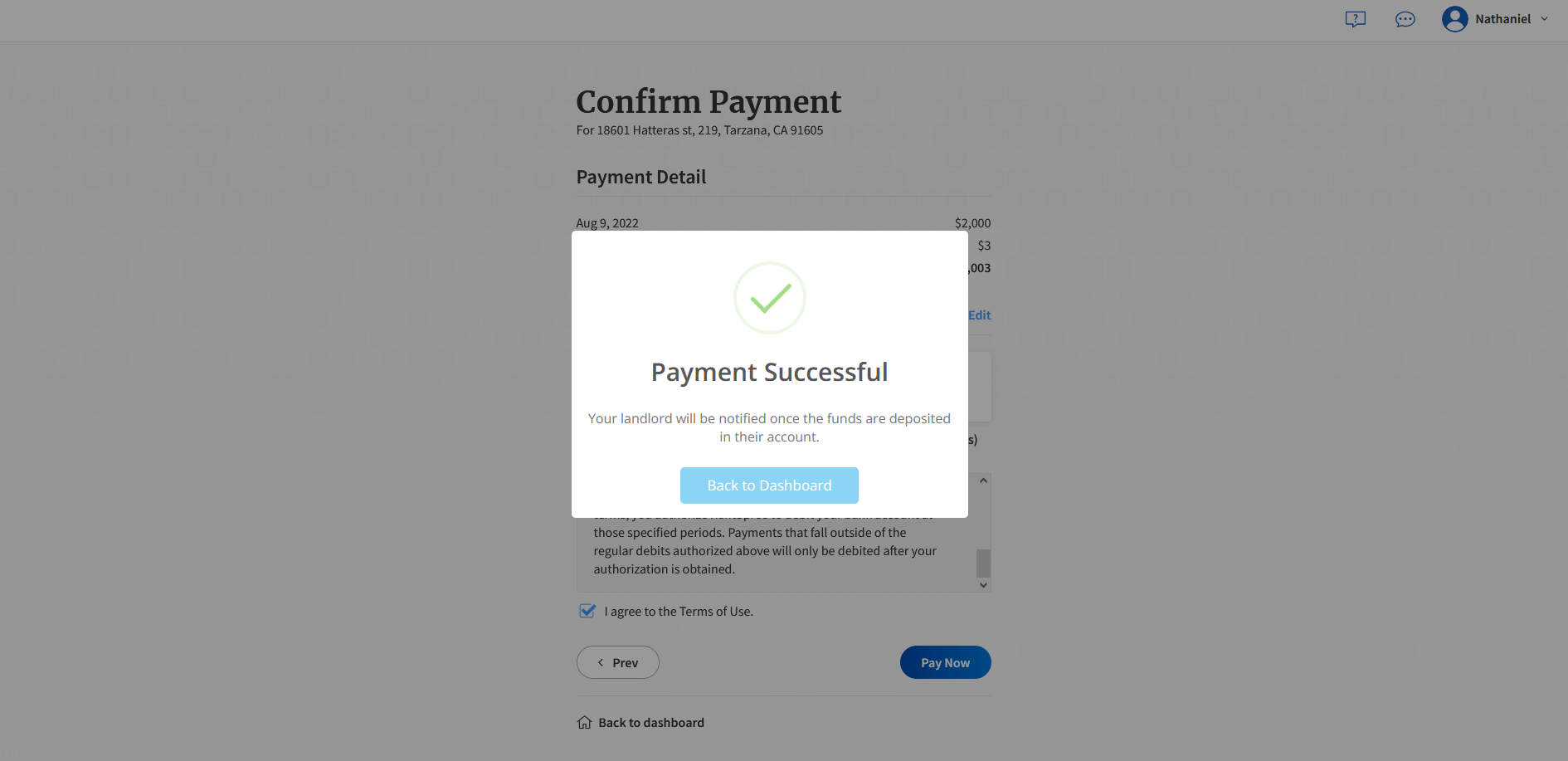 That's it! You will then receive an email confirming the payment and can view any payments on your Rent Payment dashboard. This includes payment history, scheduled payments, and rent payment info (tenant, landlord, and monthly rent information).