A Guide to Downloading Documents Uploaded By Your Applicant
Once an applicant has uploaded documents for your to view with his/her rental application & screening reports, you will have to download the documents to your computer in order to access them.
Collecting extra documents has never been easier!
1. Select the applicant whom you've requested documents from.
2. When viewing the applicant's submission, click the Other Docs tab.

3. Next, you will see a Download All button to the right of your screen next to every document submitted to you, or you may download them individually.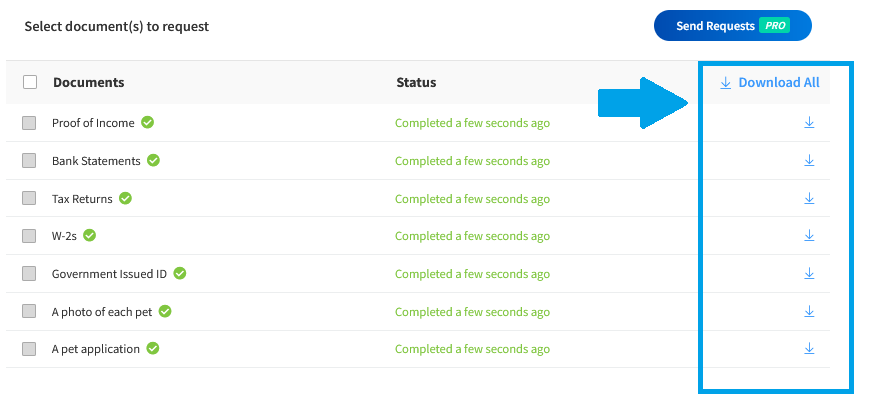 4. Once you click Download All, the document will be downloaded to your computer. To access the document, you must navigate to the location where the document was downloaded. This varies depending on your computer settings but is usually a "downloads," "documents," or desktop folder.
5. Once you find the document, you should be able to open it to view it!