A Guide to Applying a RentSpree PRO Coupon Code
If you have received a coupon code for RentSpree PRO, use the following instructions below to apply your discount!
Subscribing to RentSpree PRO
1. From your dashboard, click on the RentSpree PRO tab on the left side of the page.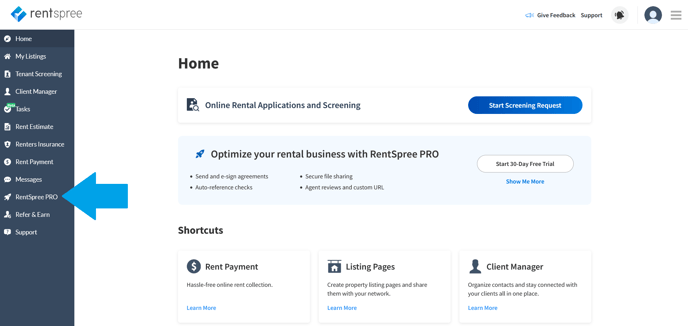 2. From the Subscription page, click on Start 30-Day Free Trial.
3. You'll then be directed to the My Plan page. After, enter your code in the coupon field and click Apply.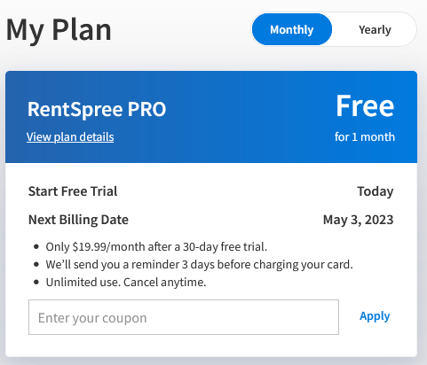 4. Once the code has been accepted, enter your Credit Card information and select Start 30-Day Free Trial.
5. A pop-up will appear to confirm your subscription and that you've successfully added RentSpree PRO to your account!