Partner Integrations - California Association of Realtors
How to link & validate C.A.R. Membership
How to link your C.A.R. membership to RentSpree to access the C.A.R. Rental Application and Lease Agreement.
The C.A.R. rental application and lease agreement are now available for applicants to fill out and electronically sign through RentSpree. This is done by linking your RentSpree account to your California Association of Realtors account. This can be done under the account linking area in my account settings.
Video Walkthrough
Validate C.A.R. Membership
Login to your RentSpree account.
In the top right corner select the drop-down arrow and select My Account
Select Account Linking
Select "Link" next to California Association of Realtors.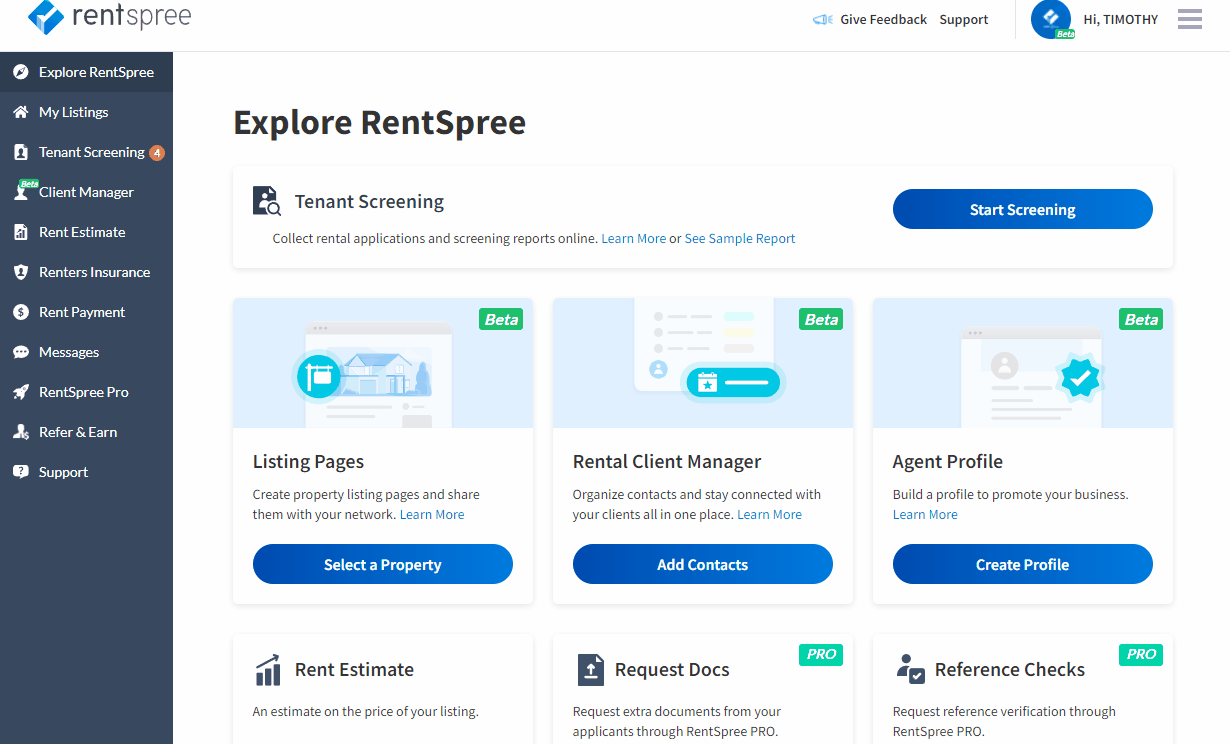 Please input your last name, and NRDS ID for C.A.R. to validate your membership. This one-time process will grant you access to all features available for C.A.R. members such as C.A.R. form
Last Name
Brokerage Name
NRDS ID
After entering all information the system will validate this can take up to 30 seconds for the full validation process to finish