What to do if you forgot to request the online rental application
Request the online rental application by itself
How to request for only the rental application
Sometimes, you'll receive screening reports back but no rental application. This happens when the online rental application is not selected during the "Select Screening Options" step. This just means you'll have to send another request to the applicant but this time, ONLY select the online rental application.
1. Click on Log In in the top right corner to enter your account information.
2. Once you've logged in, you will be redirected to your Explore RentSpree Page.
3. From the Explore RentSpree Page, select the "my listings" button from your left-hand side menu
4. To the right of the property the applicant has submitted to and click the ⋮ button on the right side. You will notice a drop-down list select Screen New tenants
5. Once a method is selected, you will be asked who will be paying for the screening fee and which reports you would like included. Since you will only be requesting the free rental application, it does not matter whom you select for this first question.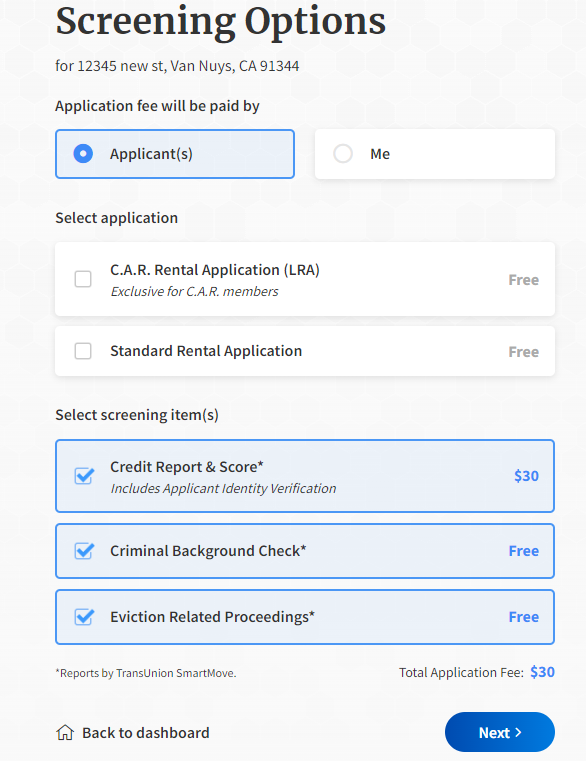 5. Make sure ONLY the rental application is selected. Then click Next.
To continue by sharing a ApplyLink™, click here.
To continue by printing a Screening Handout™, click here.
To continue by screening via email/text, click here.