Creating an account with Facebook
RentSpree allows you to create an account using your Facebook login information
Creating an account with Facebook
When creating an account on RentSpree, there are 3 options to choose from: sign up with email, sign up with Facebook, and sign up with Google. Here we will go over how to create an account using Facebook.
Signing up with RentSpree using your Facebook account
1. From our home page, click on Get Started in the upper right-hand corner.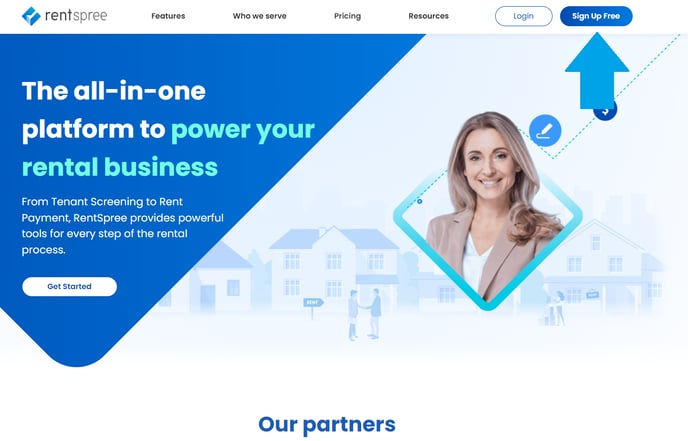 2. You will then notice a sign-up screen asking for an email and password. Below the Sign Up with Email button, it says "Continue with Facebook or Google." Click on Facebook.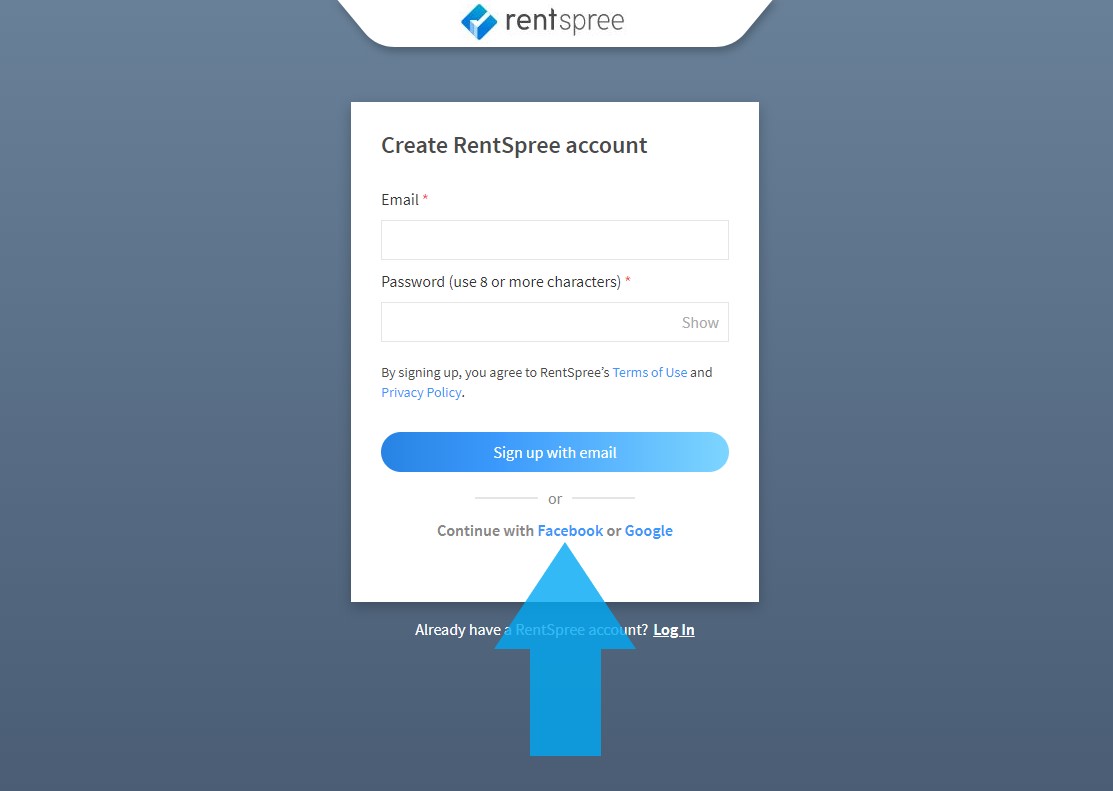 3. Once you click on Facebook, there will be a pop-up box asking you to sign-in to Facebook. Enter your login credentials and then click Log In.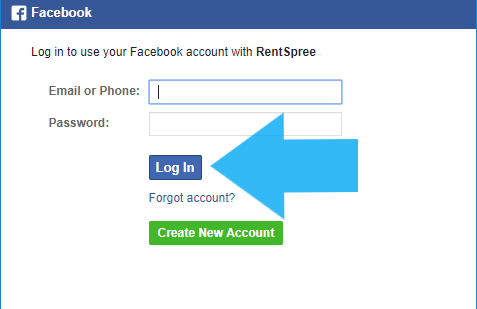 4. Once you've logged in to Facebook, you will be asked to confirm that you are connecting your Facebook account with RentSpree.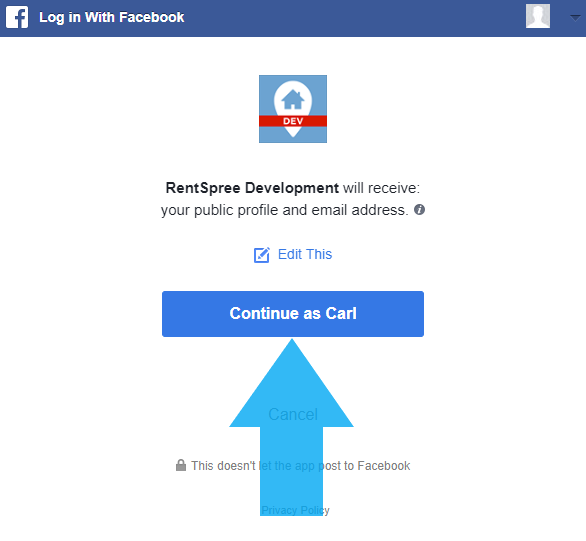 5. You will then be asked to select which type of user you are. Once you have made a selection the Continue button will light up. Go ahead and click Continue.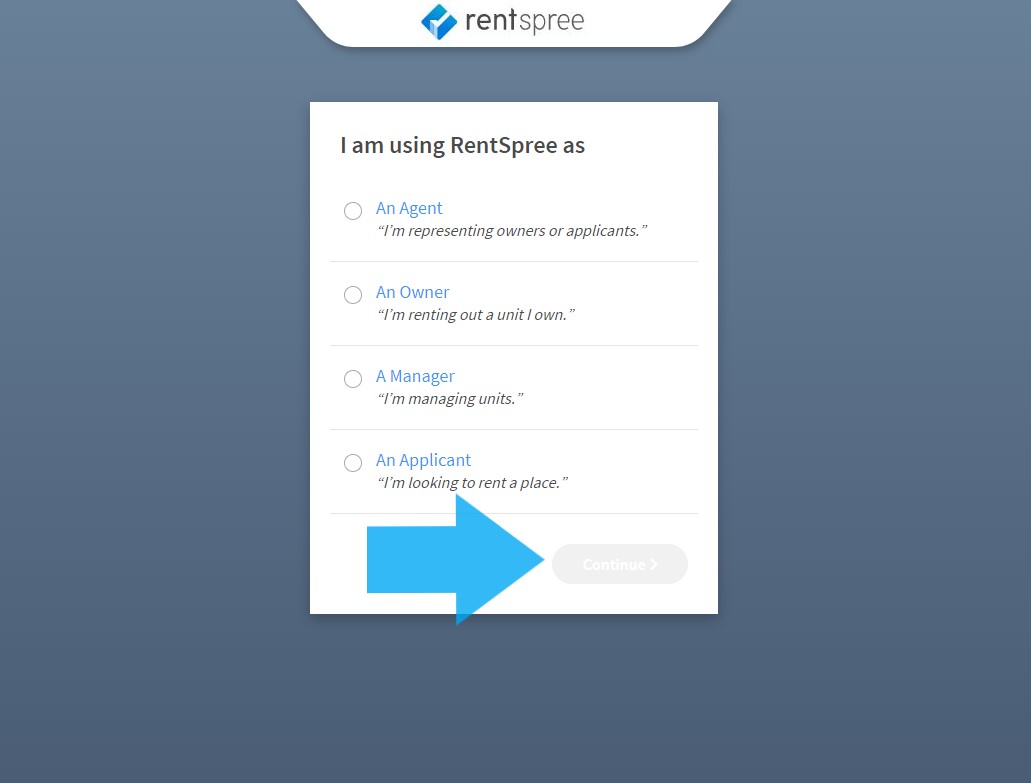 6. If you are an Agent, Manager, or Owner, you will be asked to accept the TransUnion service agreement. If you are an applicant, skip to step 7.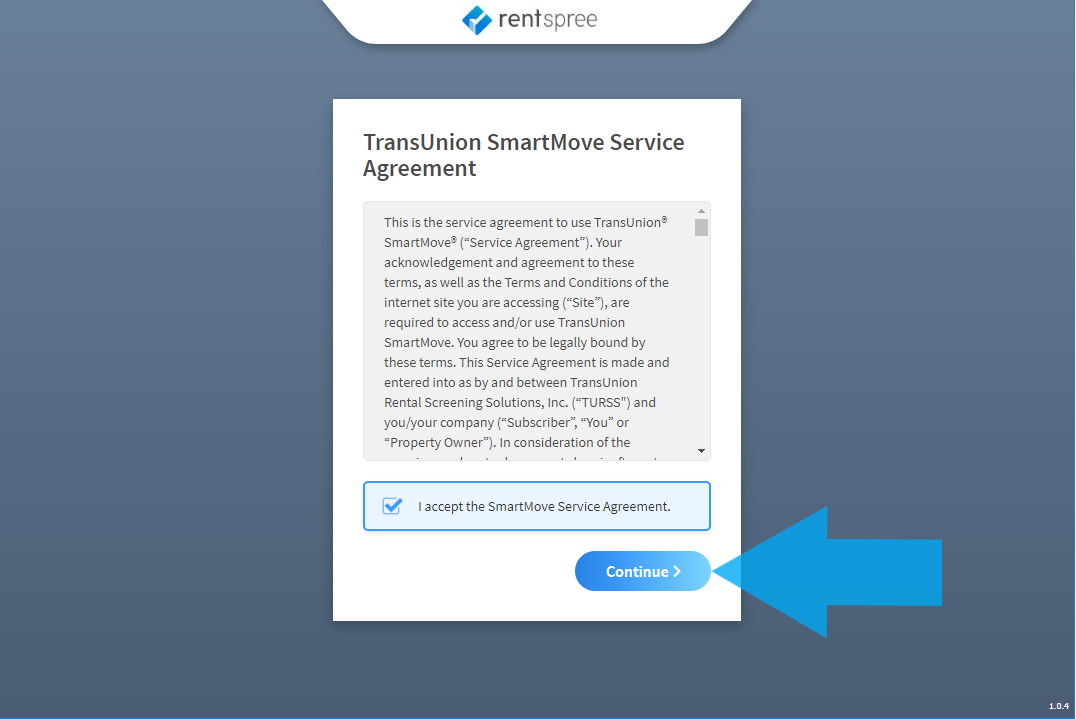 7. You will then be asked to create a RentSpree password. We recommend using the same password you use on Facebook to avoid confusion.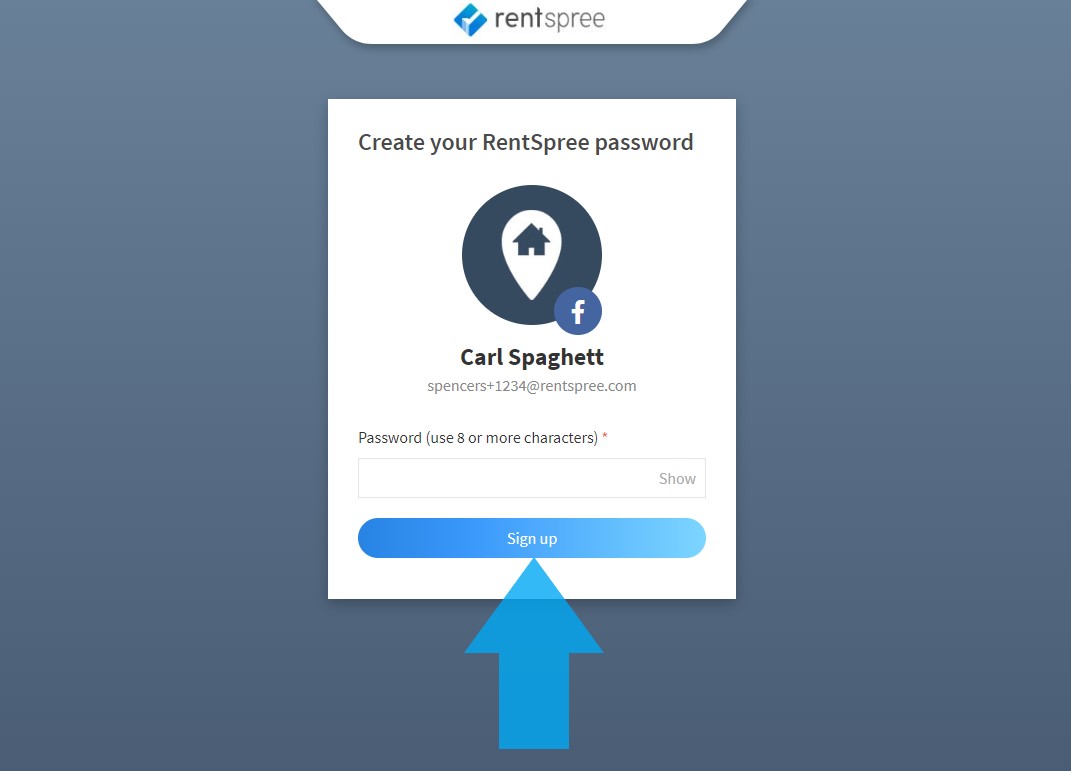 8. Once you have entered a password, click Sign Up.
That's it! You have successfully created an account using Facebook. You will now be on your Dashboard and can start applying/requesting applications today!
To sign up using an email address, click here.
To sign up using Google, click here.