How do I apply with a co-applicant or co-signer?
Q: I have a co-signer/co-applicant/guarantor, how do I add them to my application?
A: Each applicant must submit their information separately. Please contact the requesting agent/owner/manager for more information.
Solution: For security purposes, all applicants over the age of 18 must apply separately. This means that each person must use a separate email address to create an account with us.
If you're applying with someone else but using the same computer, make sure to log out of their account before logging into your own to apply.
If you're applying with someone that is currently not present and needs a link, you can send one to their email by adding their information into 3. Tenants or 4. Guarantors & Co-Signers. From there make sure there is a check-mark next to Please send co-applicant(s)/guarantor(s)/co-signer(s) a ApplyLink™ to apply.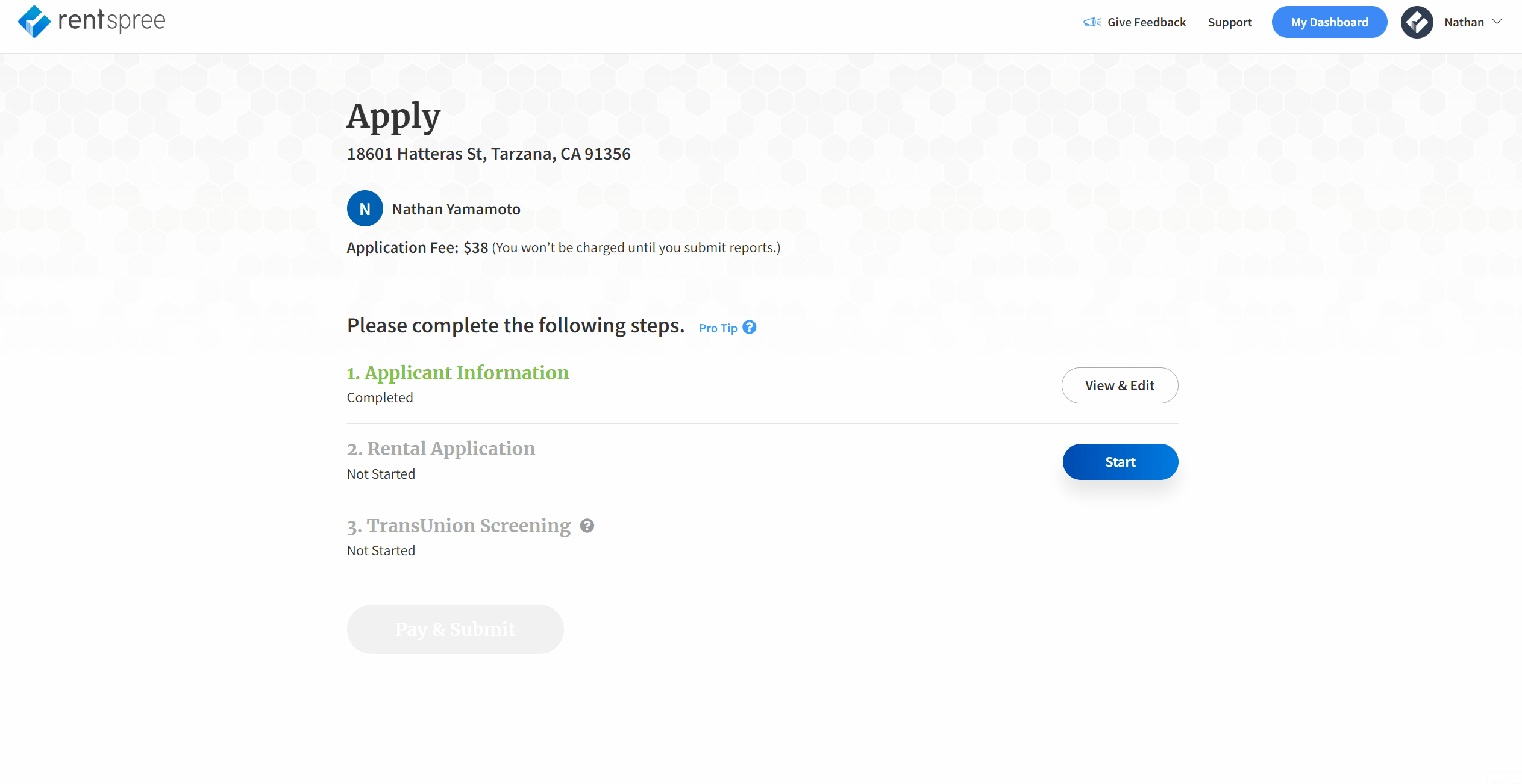 For example, a family of 4 adults will each have their own RentSpree account using individual email addresses (4 accounts using 4 emails).
For anyone under the age of 18, you can enter their information under the "Add Additional Occupants" section.