How to pay for your applicants
At RentSpree, we give you the option of selecting who pays for the screening reports: you, or the applicant. Here we will go over when you will be asked to submit payment and how to do so.
Send a Request
Once you login, from your dashboard, click the My Listings button in the left, blue menu bar
On the same row of your property listing, click the ⋮ button on the right side. You will notice a drop-down list with the different options.

If you have not yet added a property, click on ADD NEW LISTING in the top-right corner of the Dashboard.

Select Screen New Tenants, you will be asked who will be paying for the screening fee and which reports you would like included. Select ME and the reports you would like to include.
Once you've selected your reports, click NEXT.
If the Criminal Background Check was selected, please read the Requesting a criminal background check pop-up and press Confirm & Continue
Pay For and View Reports
When the applicant has successfully submitted, you will receive an email with the subject Success! [Applicant's name] Report is Ready. When opened, click the Access My Dashboard button that will direct you to log in


After logging in, click the Tenant Screening button in the left, blue menu bar on your dashboard
Click on the applicant's name to open the report
When clicked, you will be asked to enter payment information. Upon entering, click on Pay & View Reports.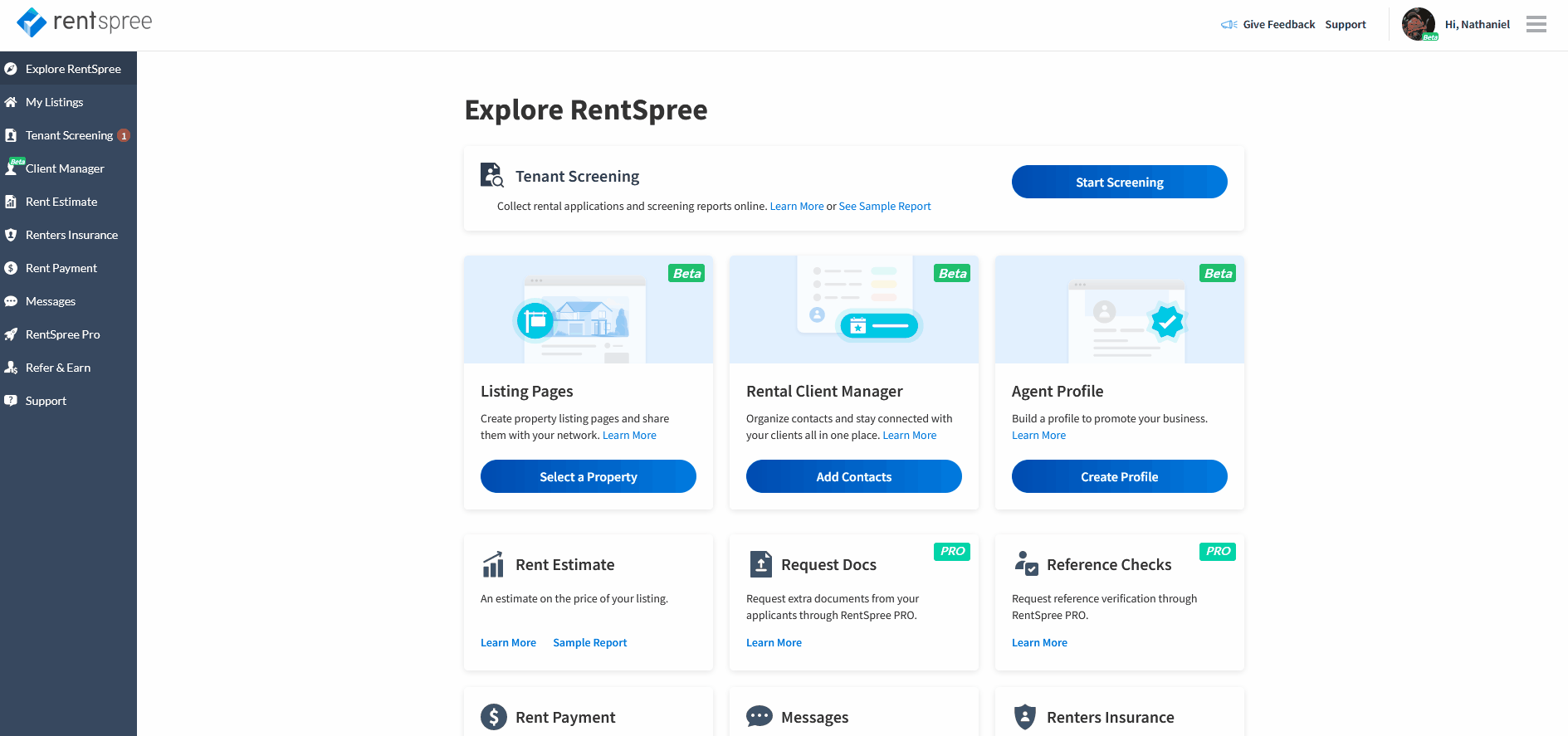 Once you've submitted that payment, two things will happen. The first is you will notice a pop-up with a loading circle. When it reaches 100%, you will be able to open the reports directly on your screen. You will also receive an email with an invoice containing the amount paid, reports requested, and card type.
For more information on where to find the invoice, click here.