How to add a new property
A step-by-step tutorial on how to add a new property to your dashboard.
Add New Listing
Whenever you have a property you want to screen for, you can add it to your dashboard. This allows you to screen for multiple properties/units and better organize the applications and/or screening reports you get back.
From your dashboard, click the My Listings button in the right, blue menu of the dashboard
Click on ADD NEW LISTING to the top-right of the page.
You will then be asked to enter a property address. Once you have done so, click NEXT and your property will be added to your dashboard. If this is your first time adding a property, you will be asked to enter your mailing address first. For more information on this step, click here.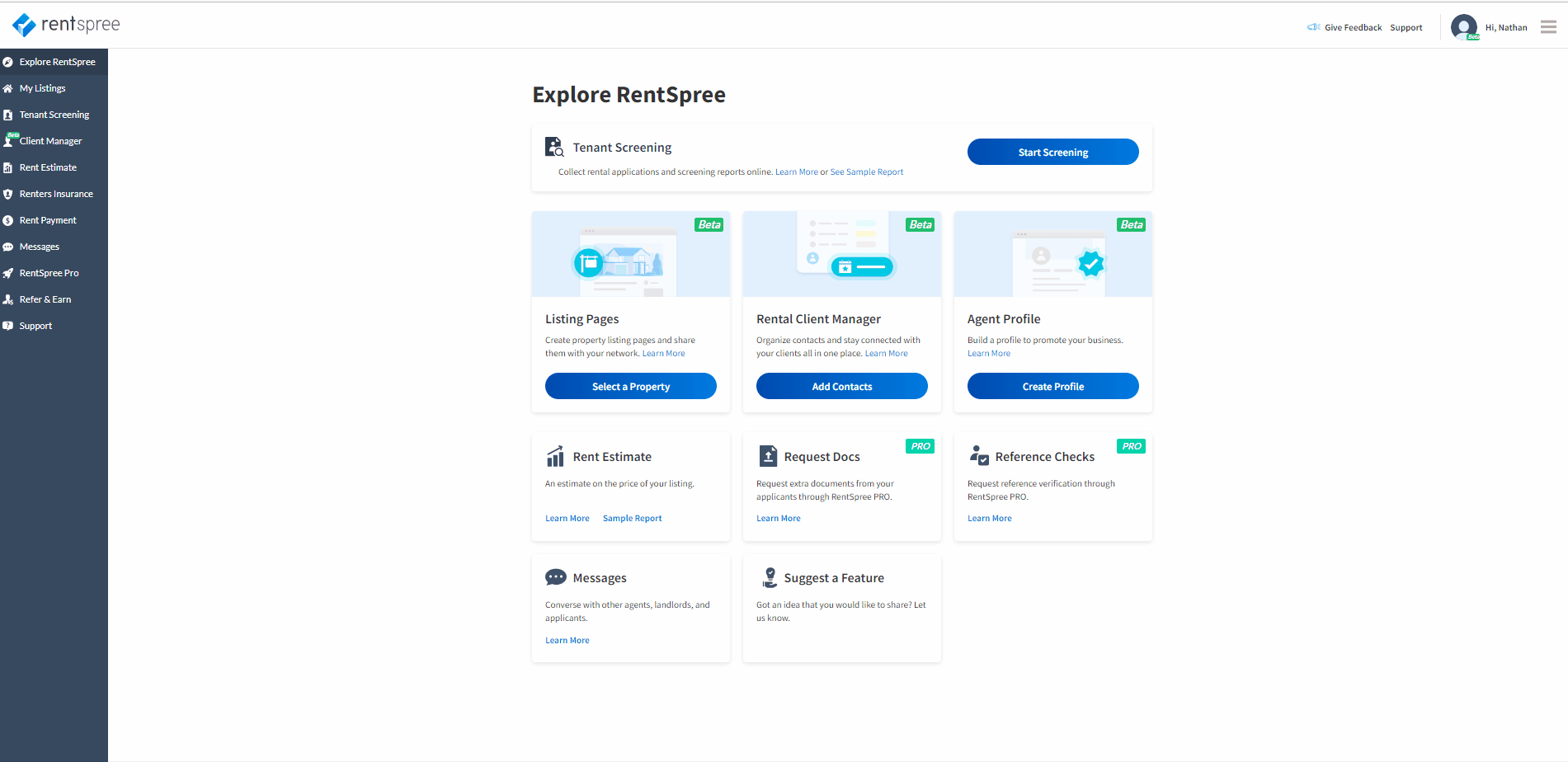 Representing the landlord or property
If you are representing the landlord or property, you'll be asked to enter the Property Information. You'll also have the option to add the Landlord Information that will be saved in your Client Manager.
After, a pop-up will appear to either confirm the address is correct or to edit the address before confirming. Please note that after pressing Confirm, the address can no longer be edited or changed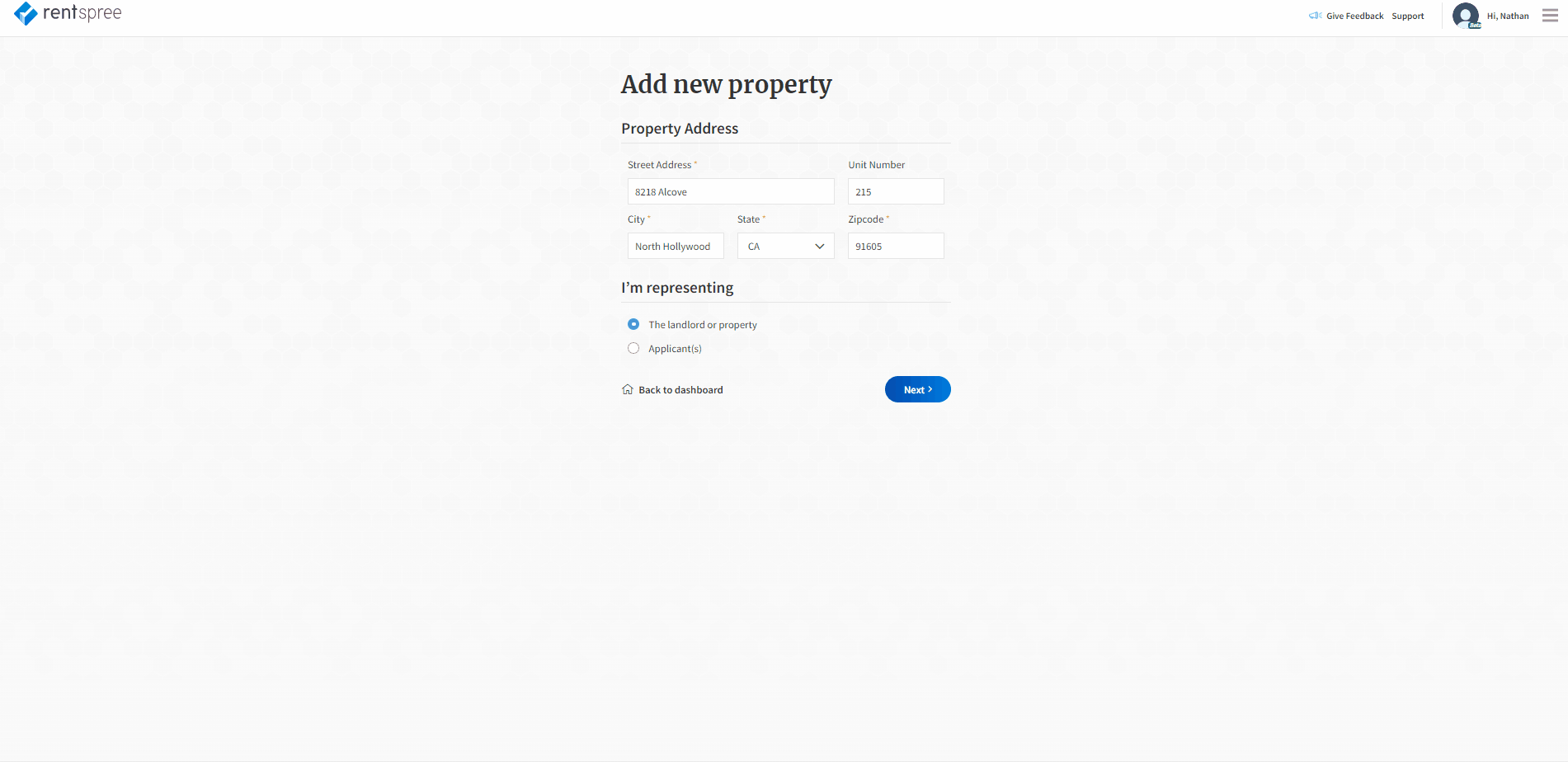 You have now successfully added a new property! To continue with the next steps of the screening process, click here to view instructions.