Partner Integrations - zipForm­® Plus
How to access RentSpree documents through zipForm® Plus
Once you have integrated your RentSpree account with zipForm® Plus, you can access submitted documents through your zipForm® transactions.
Accessing your Transaction
If you have not already merged your zipForm® account with RentSpree, you can do so by clicking here and following the steps provided. If needed, a tutorial video is included at the end of the linked article.
1. Once you have logged in to your zipForm® Plus account, you will see all of your transactions. Find the lease/lease-listing transaction that you have had documents submitted to and click on it.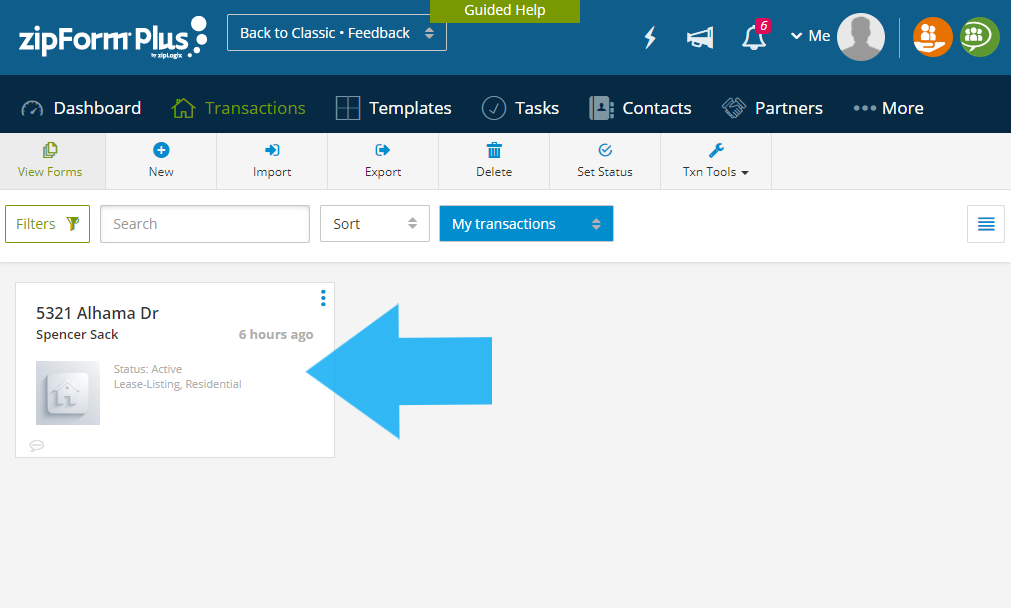 2. Once you've clicked on the correct transaction, you will be brought to the transaction page. Find the Documents tab at the top and click on it.
3. Once you've clicked on Documents, you will see all of the documents available to you.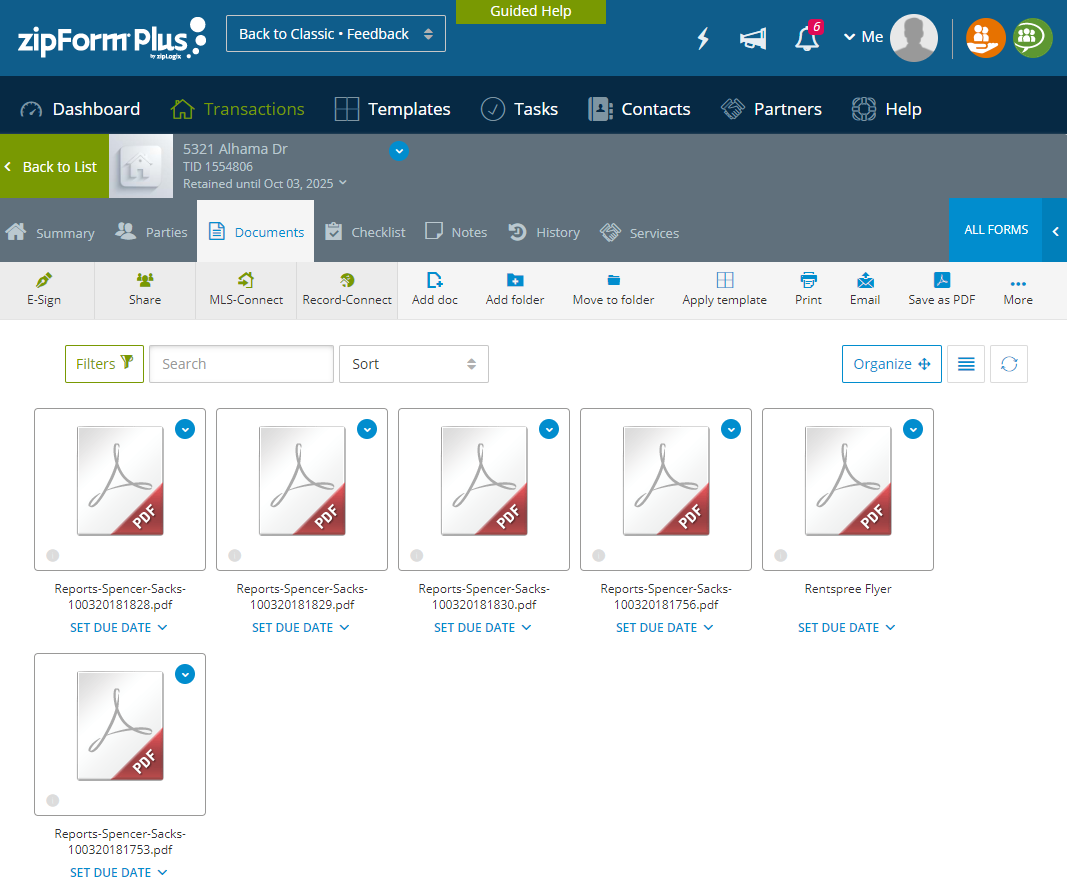 4. Find the report you would like to view and click on it. They will be labeled "Reports-" and the name of the applicant.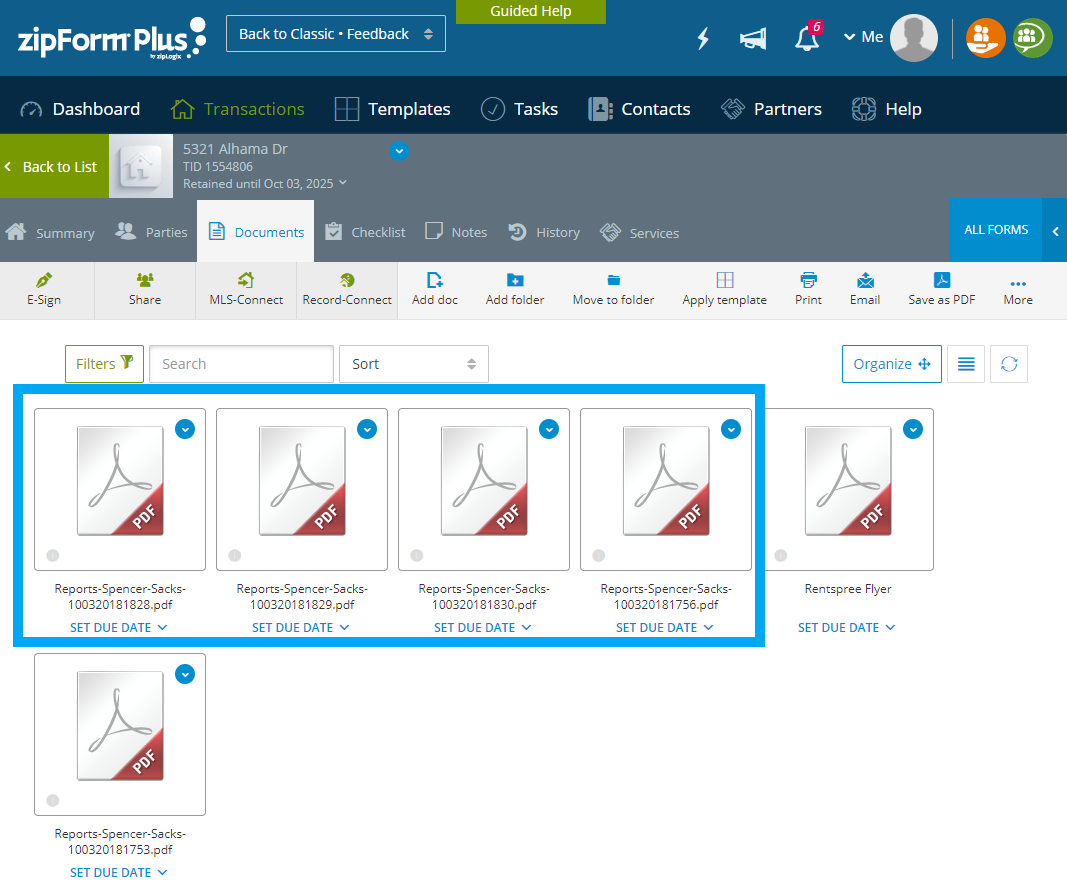 5. Once you click on the report, a pop-up will appear, pictured below. Click on Download at the top of the document.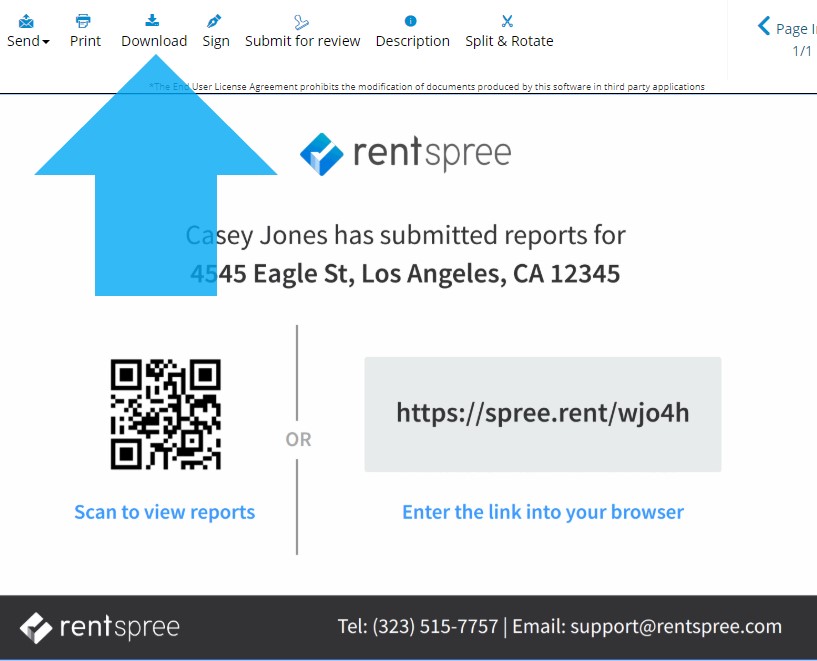 6. You will be presented with another pop-up asking you to confirm that you would like to download the document. Click Click to download .PDF file now.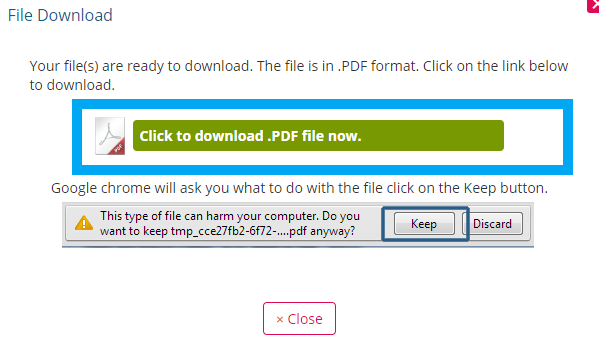 7. Once clicked, you will notice the file download to your computer. Locate the file in your downloads folder and open it.
8. Once opened, click on the link provided or copy the web address provided to login to RentSpree and view the reports!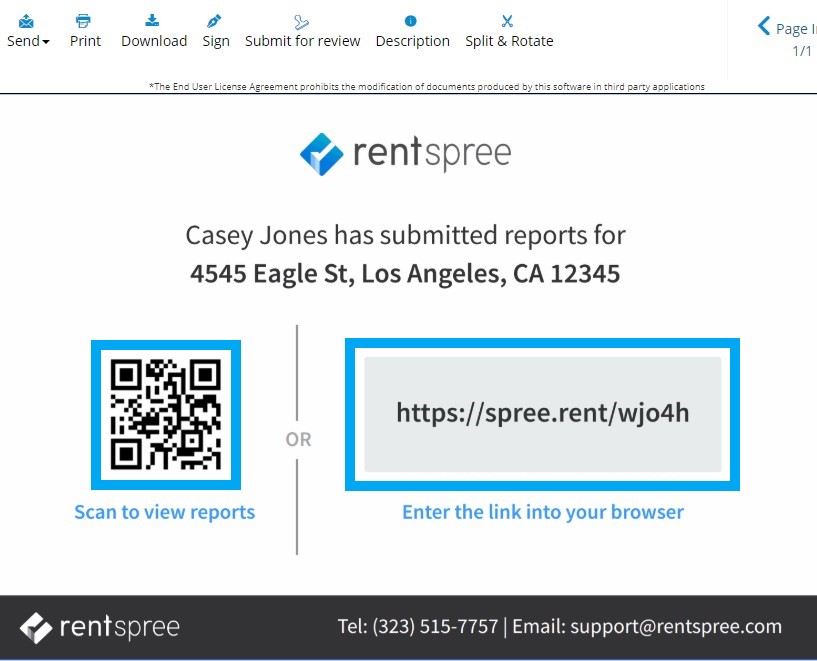 For help with signing in to your RentSpree account, click here.