A Guide to Requesting an Income Estimate Report
While screening applicants as a PRO User, you will now be able to utilize Income Estimate Reports provided by TransUnion.
How to get an Income Estimate Report
Sign up for RentSpree Pro: RentSpree Pro Walkthrough
Send a screening request with or without the application.
While completing the TransUnion Screening Info page, applicants will encounter a section dedicated to employment information. Applicants will be prompted to provide their Work Status and Gross Monthly Income in this section.


If a rental application is requested, this information will automatically be populated with the details provided by the applicant in the application.

Once the application is submitted, you will see the Income Estimate section at the top right of your page. This information is generated by TransUnion and is intended to help provide clarity on an applicant's income. Adverse action based on this estimate is not permitted.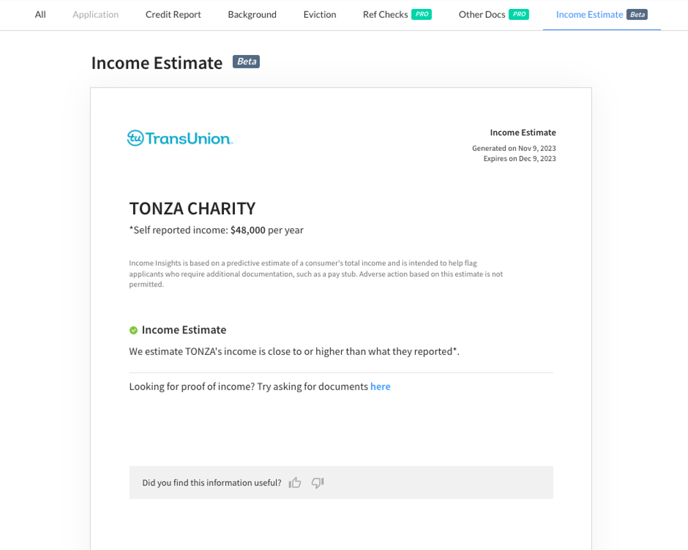 You're all set! Please note that applicants will not see a copy of this report, and you can go ahead and request any additional documents if required.