Sample Application & Reports
A completed sample RentSpree application
What information comes included with the RentSpree application?
With RentSpree, we understand that knowing is half of the battle. That's why we strive to provide as much information as we can on the application form. A completed application will include information such as
Name, email, phone number, and move-in date.
Residence history, including current and previous address information.
Employment history, including current and previous employers along with supervisor information.
Includes options for retired applicant.
Extra income sources if outside their normal employment.
Creditor and banking information.
References, including the closest living relative.
Car and pet information.
A completed sample application can be viewed below. You can also click the link for a PDF of the full report: PDF Preview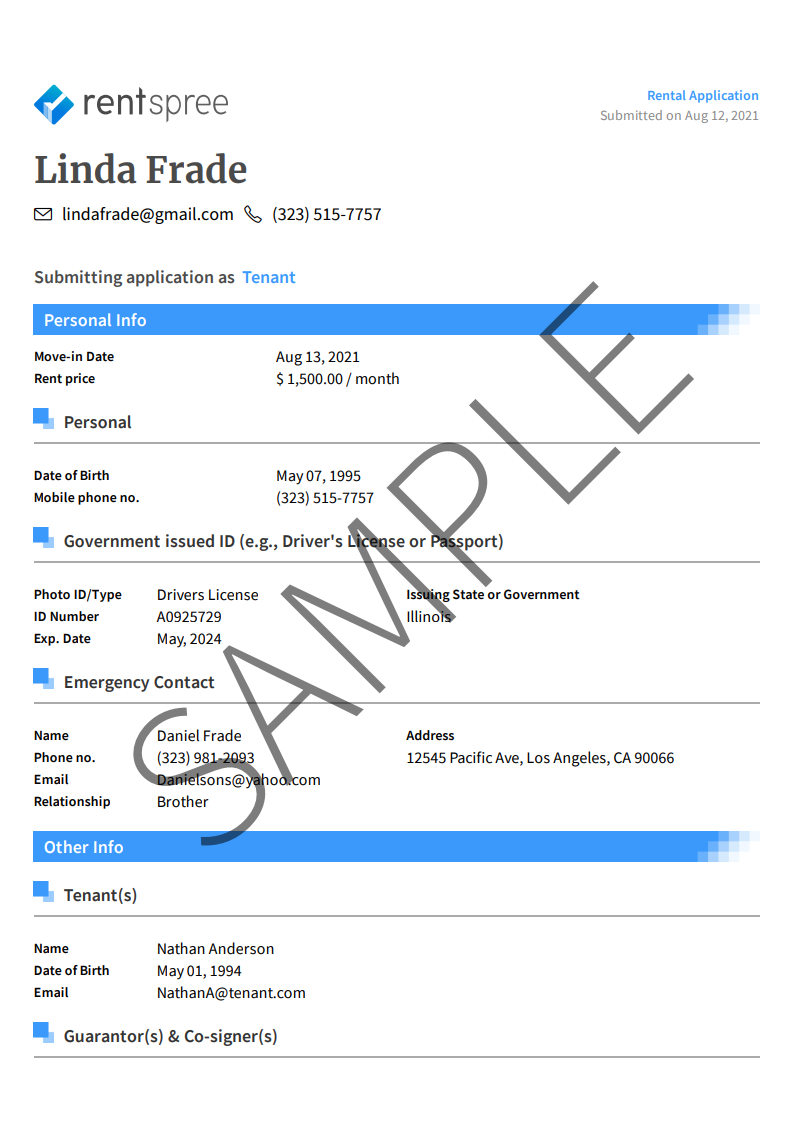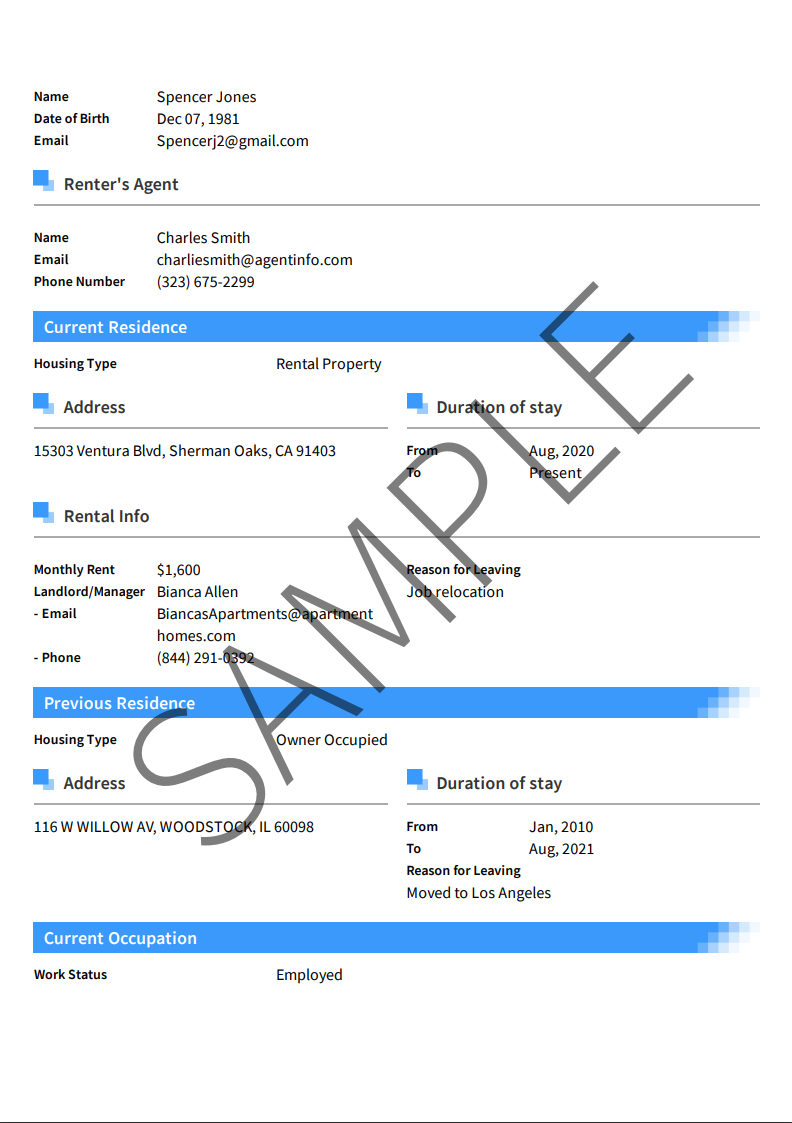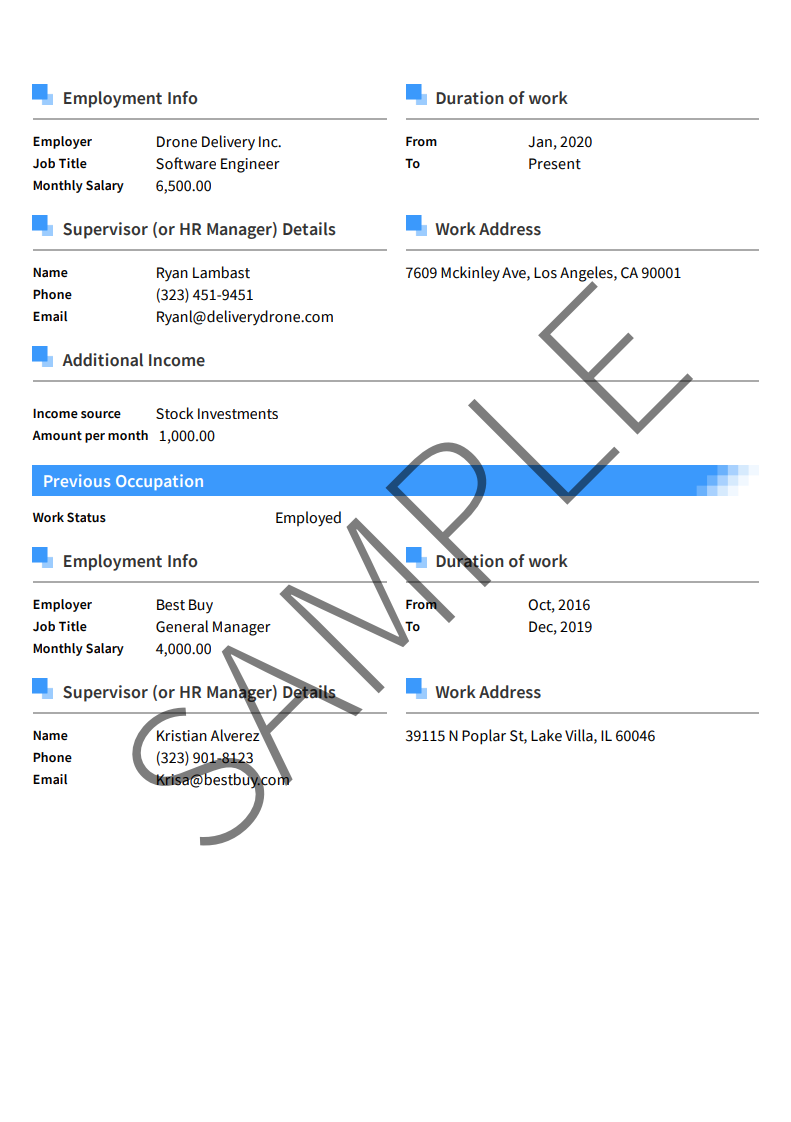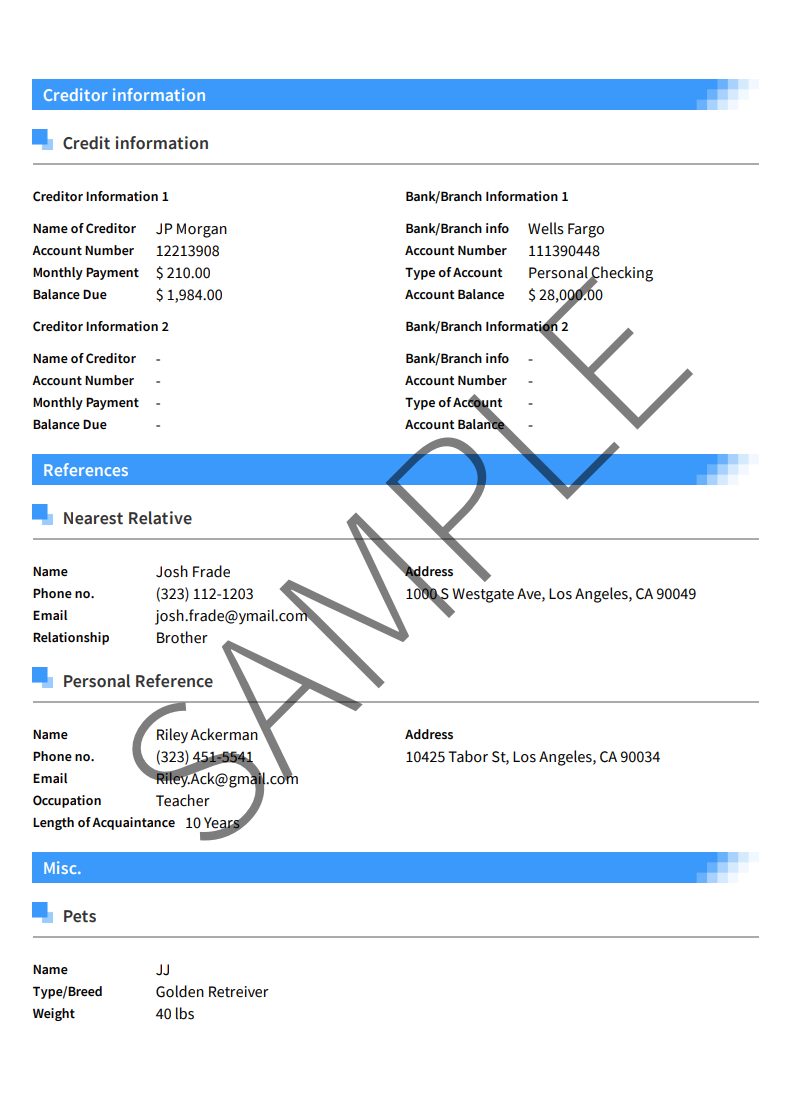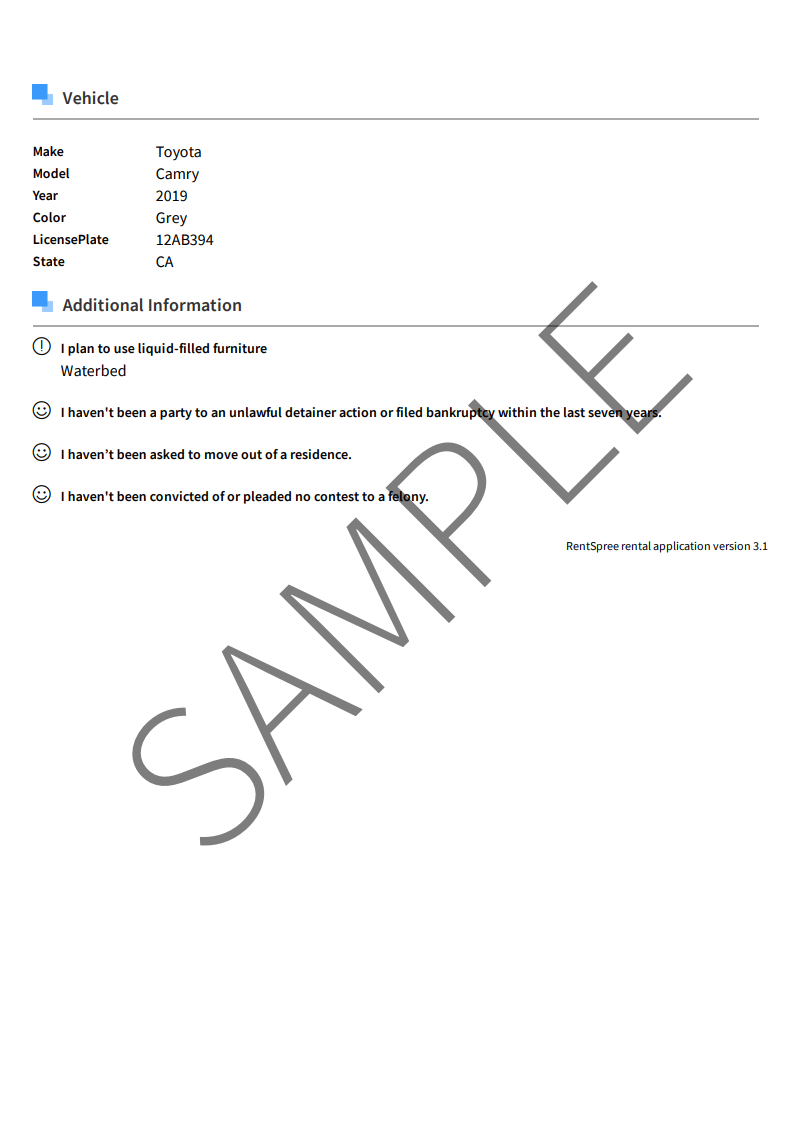 "Completed Sample of the Standard Rental Application"