All you need to create a RentSpree account is your email address and a password!
How to create an account with RentSpree using an email address
If this is your first time using RentSpree, you will need to create an account. To do so, please follow the steps below:
Creating an account
1. From our home page, click on Get Started in the top right corner.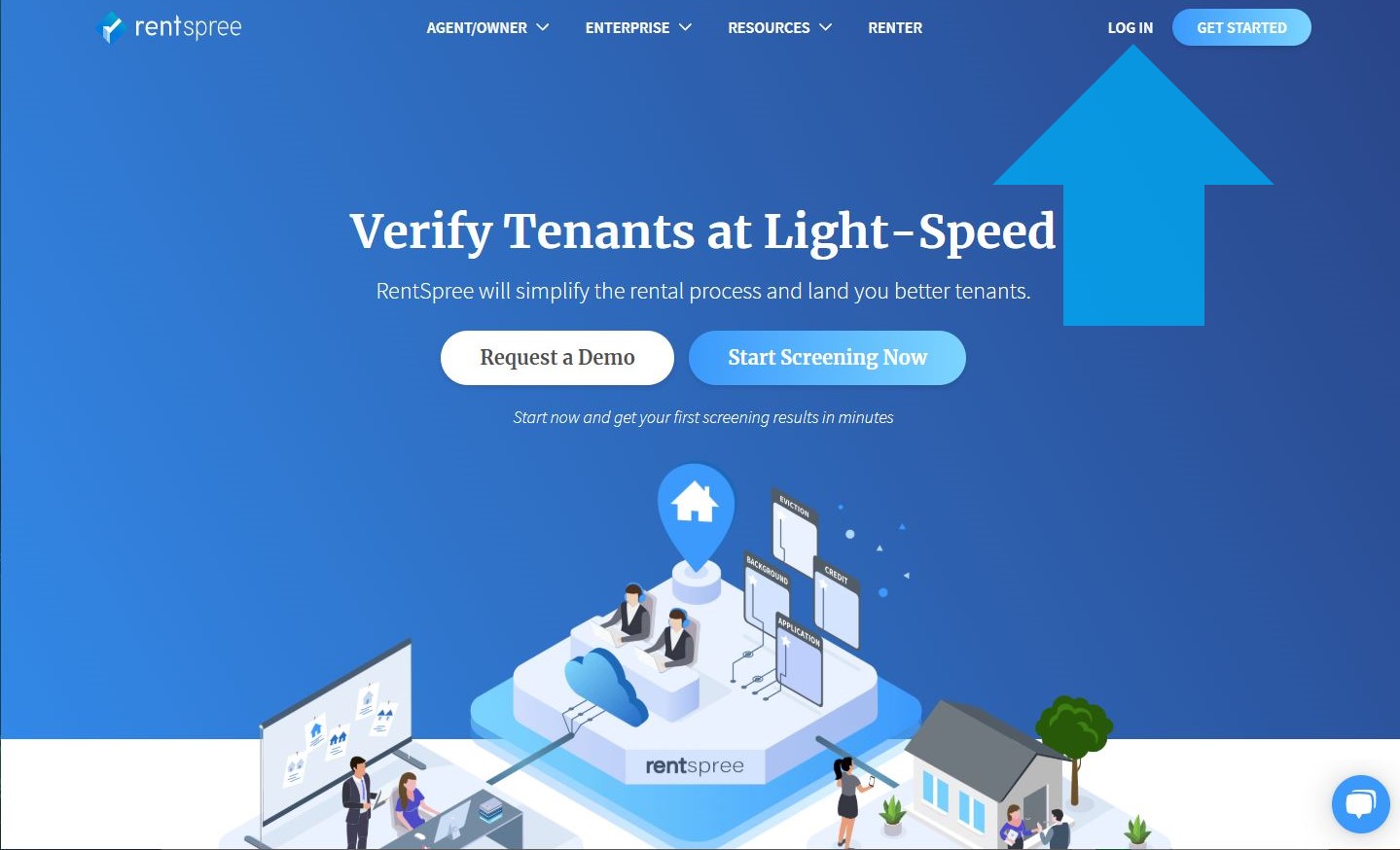 2. You will be taken to a new page to create your account. Enter your email address and a password (at least 8 characters in length) in the provided areas then click Sign Up With Email.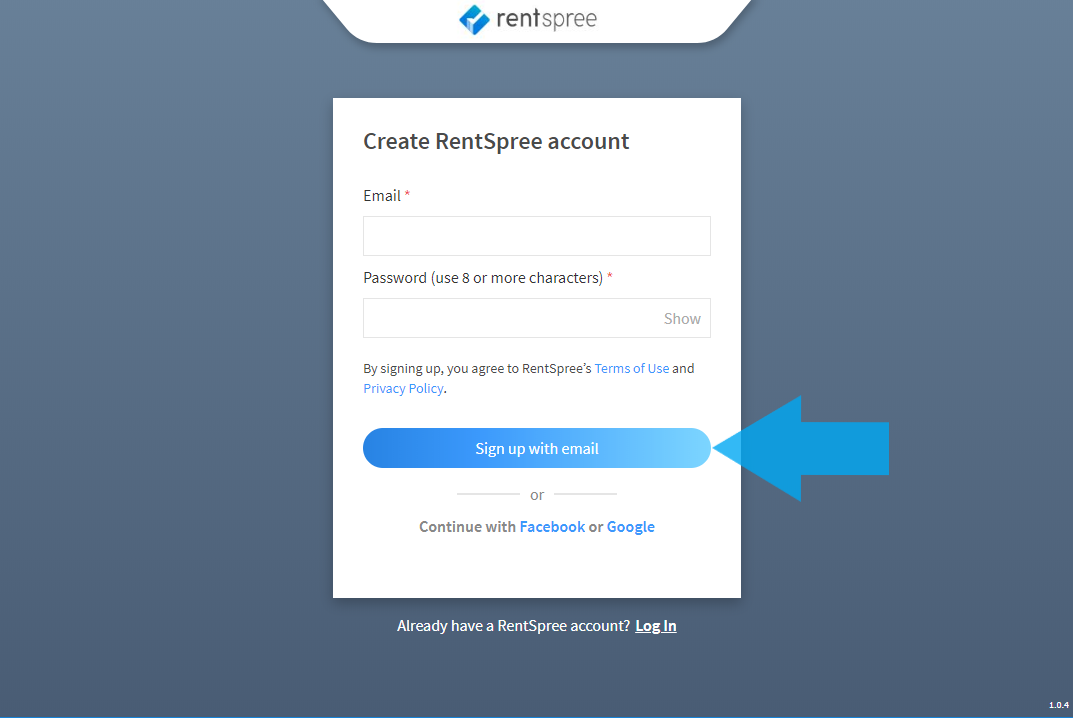 3. Once you click that, you will be asked to select whether you are an Agent, Owner, Manager, or Applicant. Select one and click Next.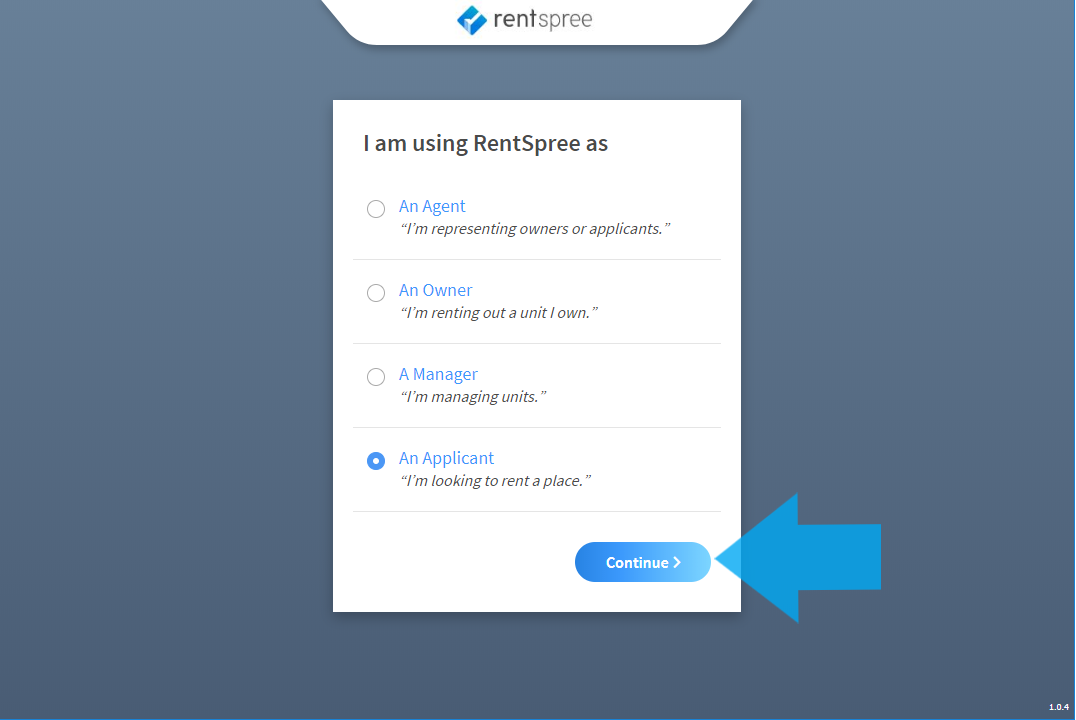 4. If you are an agent, owner, or manager, you will be asked to accept the TransUnion SmartMove Service Agreement. Click the box to check off "I accept the SmartMove Service Agreement" and then click Continue.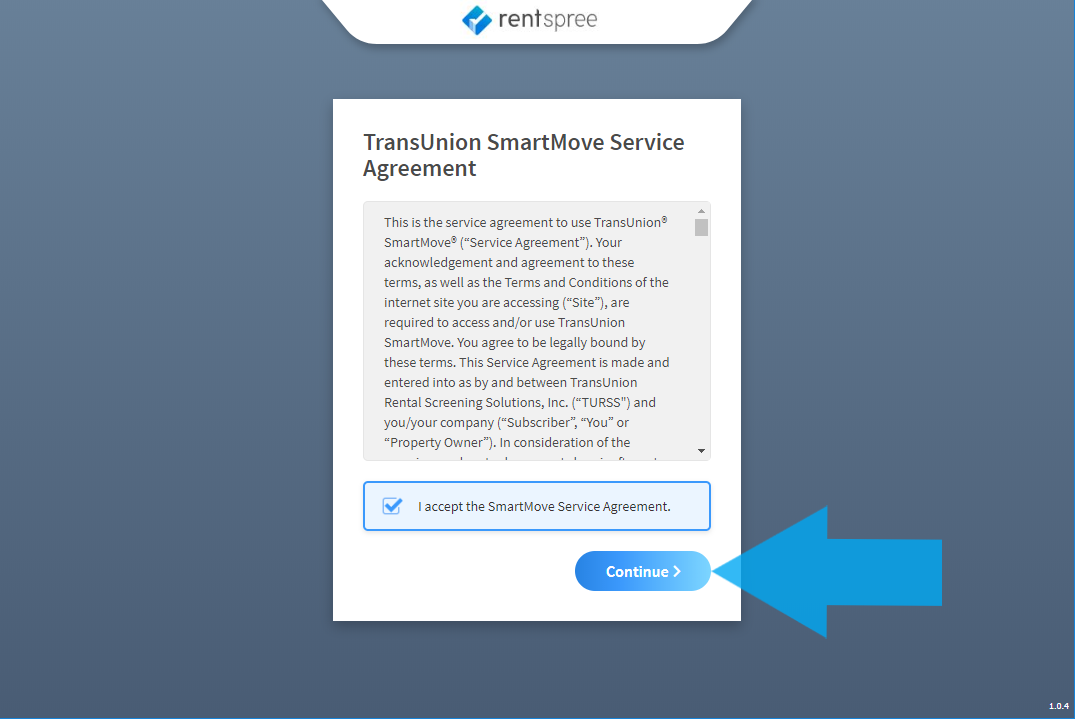 5. That's it! You have now successfully created your own RentSpree account.

To sign up using Google, click here.
To sign up using Facebook, click here.
For agents, owners, or managers looking to screen new applicants, click here.